explore outdoor adventures // key ring / keychain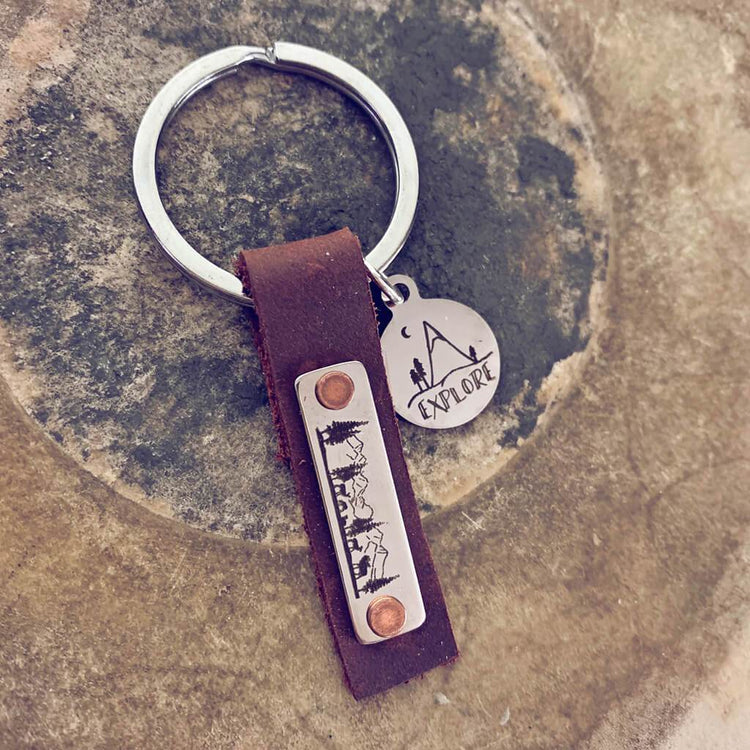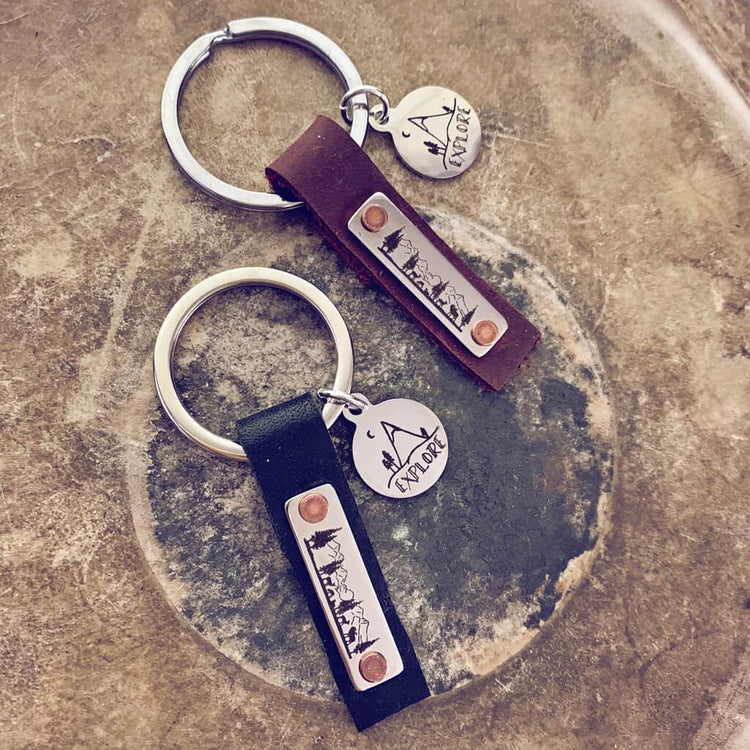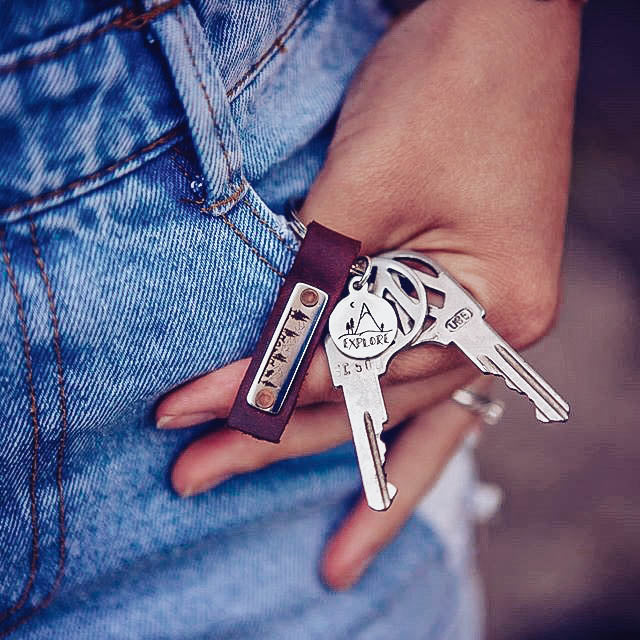 Product Details
The rustic outdoor adventures key ring is perfect for keeping track of your keys!
Large enough to not be overlooked, but small enough to not get in the way and easy to slip into your pocket (or purse)

The main portion of the key ring is made of soft black or burgundy leather (your choice) with a riveted metal tag featuring a mountain scene with trees and wild animals alongside an etched steel "explore" charm with a mountain peak, trees and a crescent moon. It is all attached to a standard key ring to house your keys, and measures approximately 3 inches in length - from the top of the key ring to the bottom of the leather/outdoor charm.