star wish bracelet // sterling silver and waxed cord in your choice of colours
Hurry, only 2 items left in stock!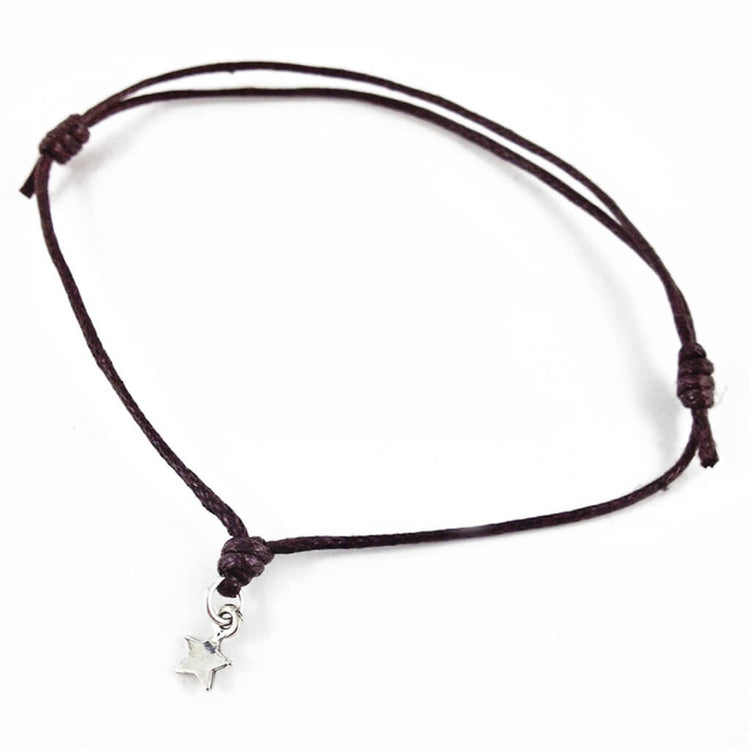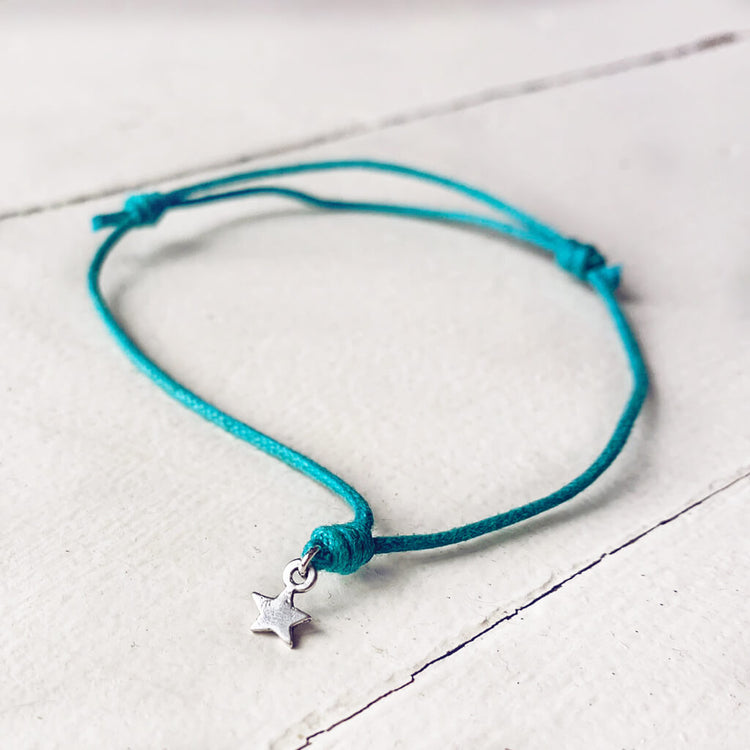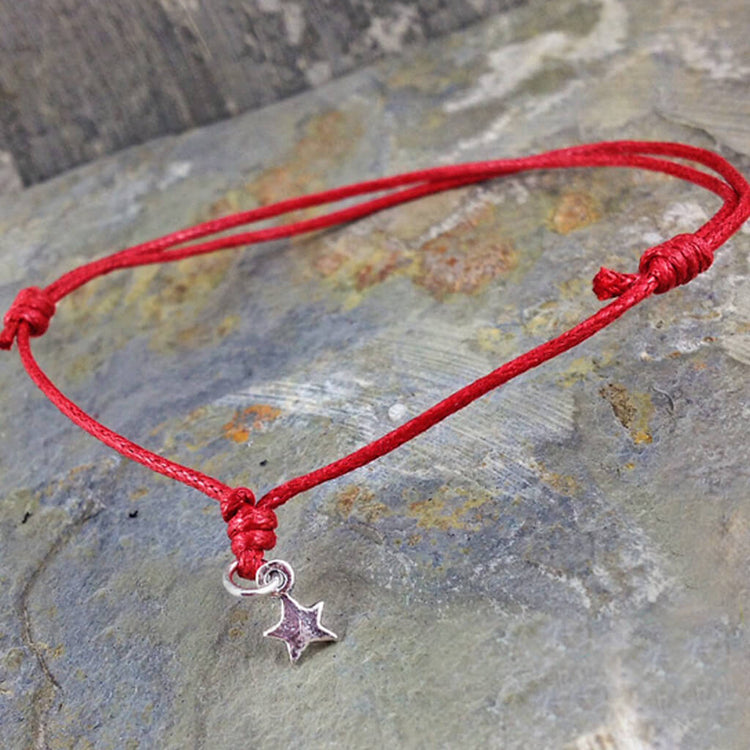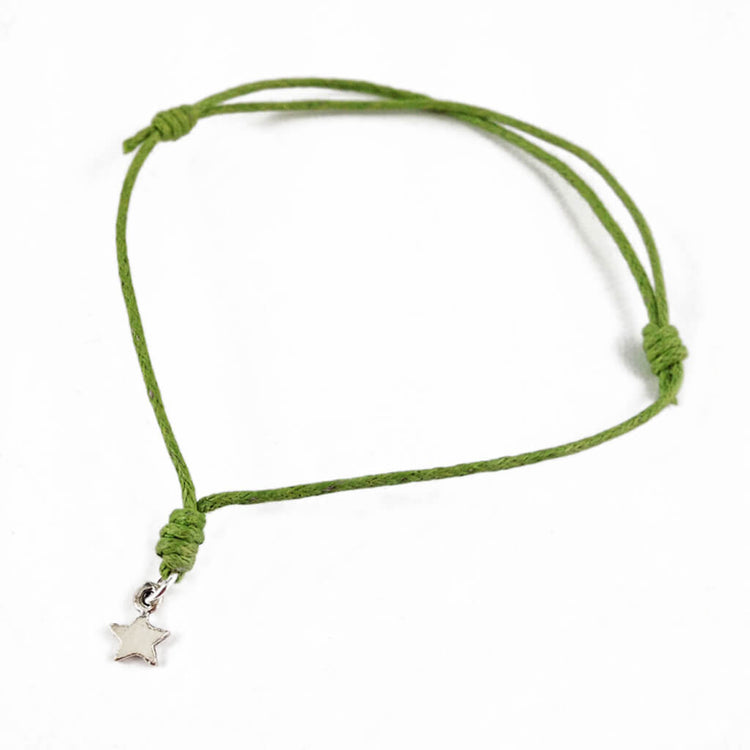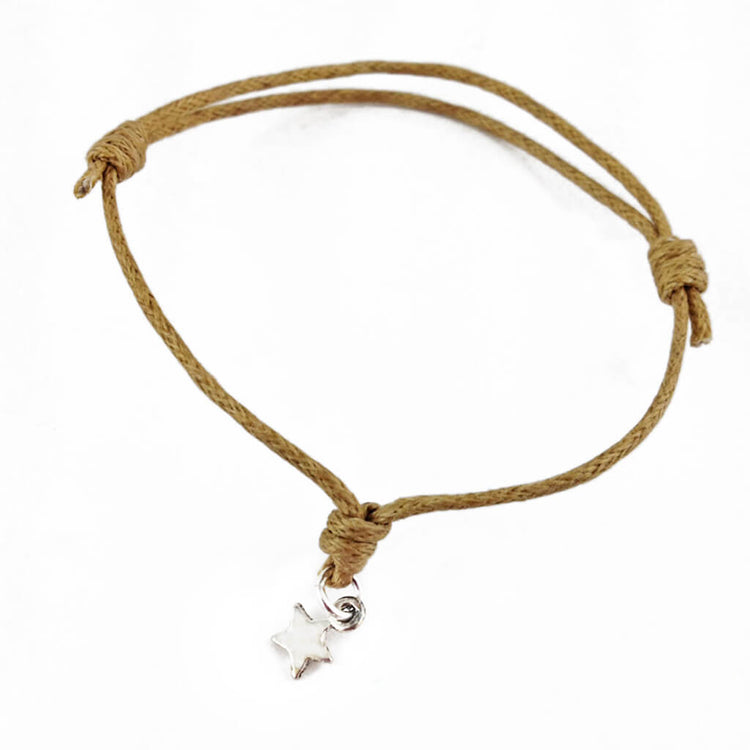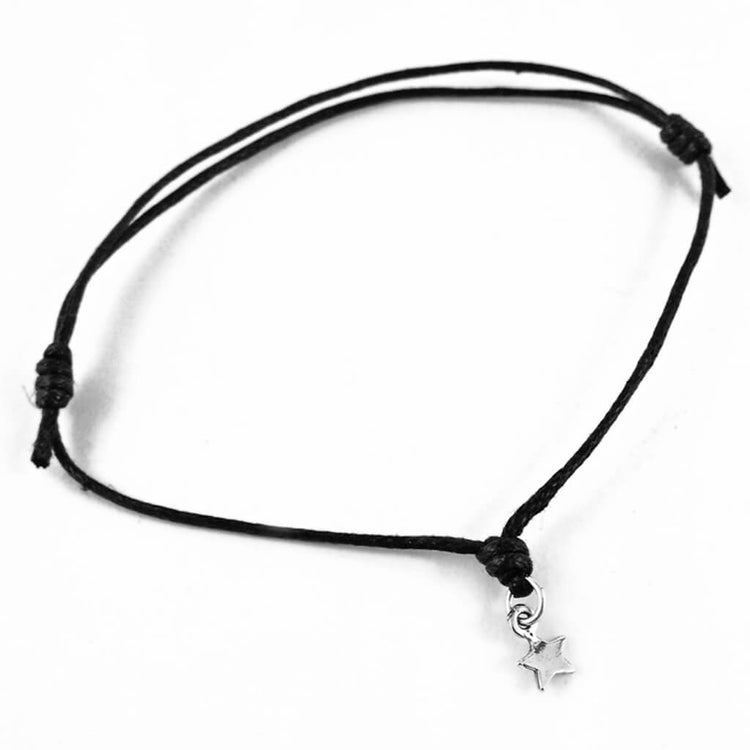 Product Details
Twinkle away under a starry, starry night with this delightful little star wish bracelet. Available in your choice of many, many colors (preferably all worn at once!), it is great to give as a gift to the star in your life (including yourself!) Wish bracelets are fabled to bring good luck to those who wear them. Legend has it that when the bracelet naturally wears out and is about to fall off, your wish is ready to come true.

features a tiny sterling silver star charm
your choice of colored waxed cotton cord
tied with a sliding/ slip knot to fit just about anyone.
Wear this bracelet as a reminder to believe in your wishes :-)