double hex // simple distressed grey brown leather knot bracelet with pewter hex beads
Hurry, only 1 item left in stock!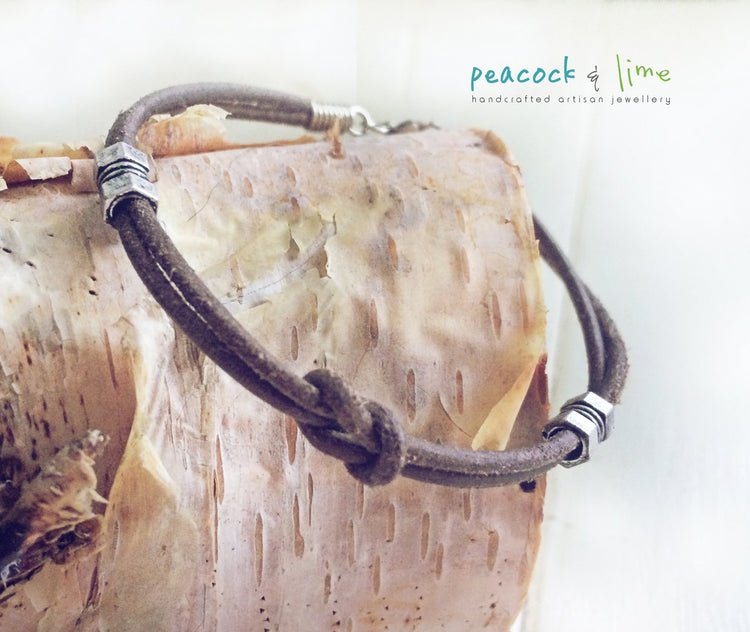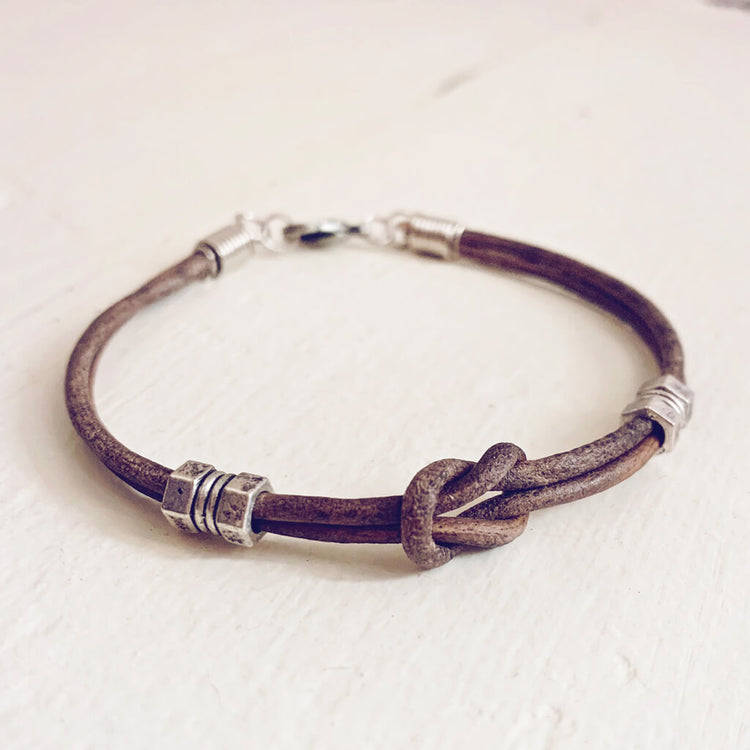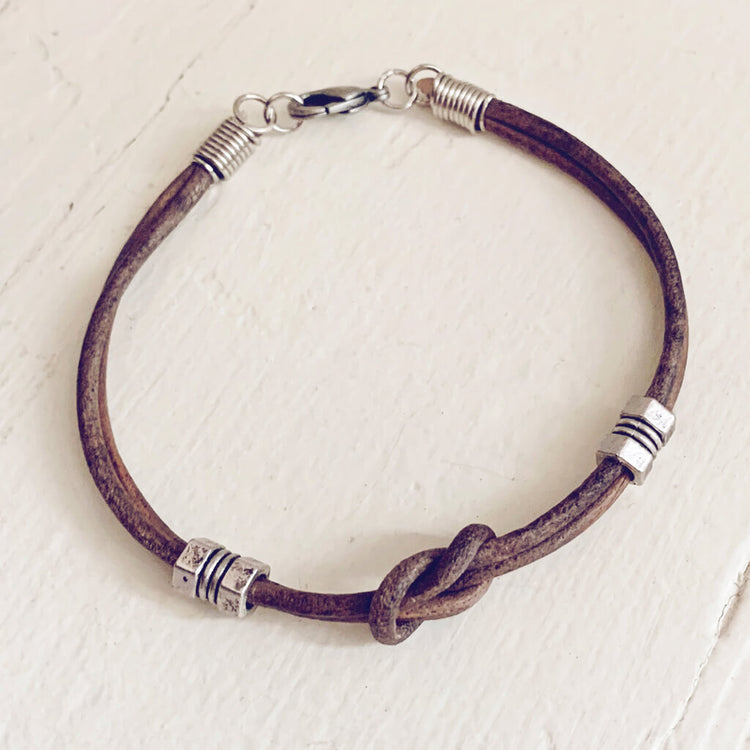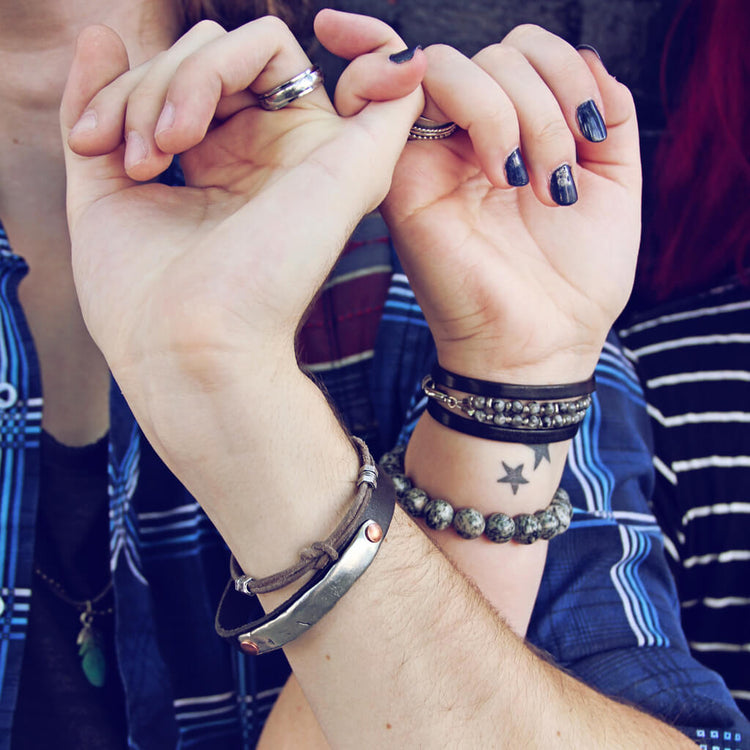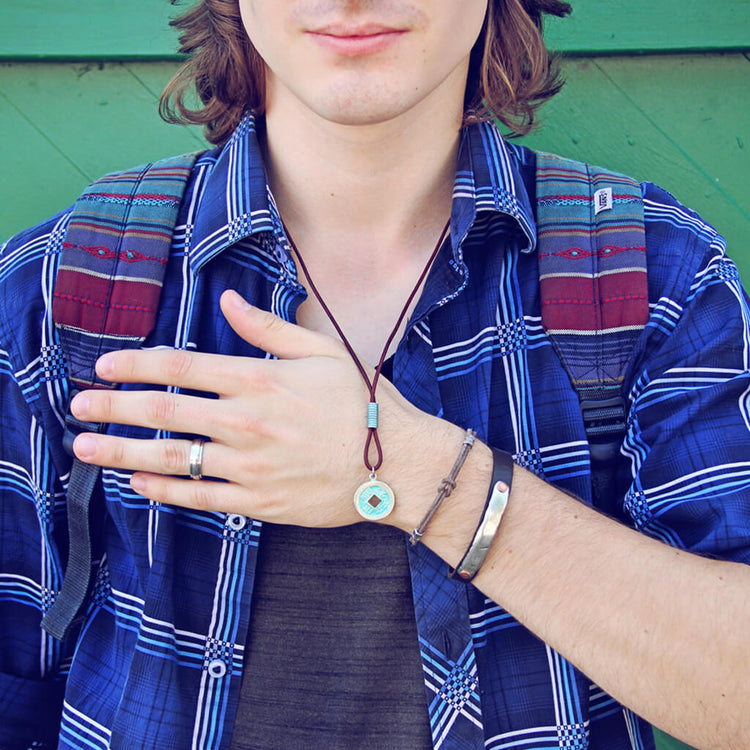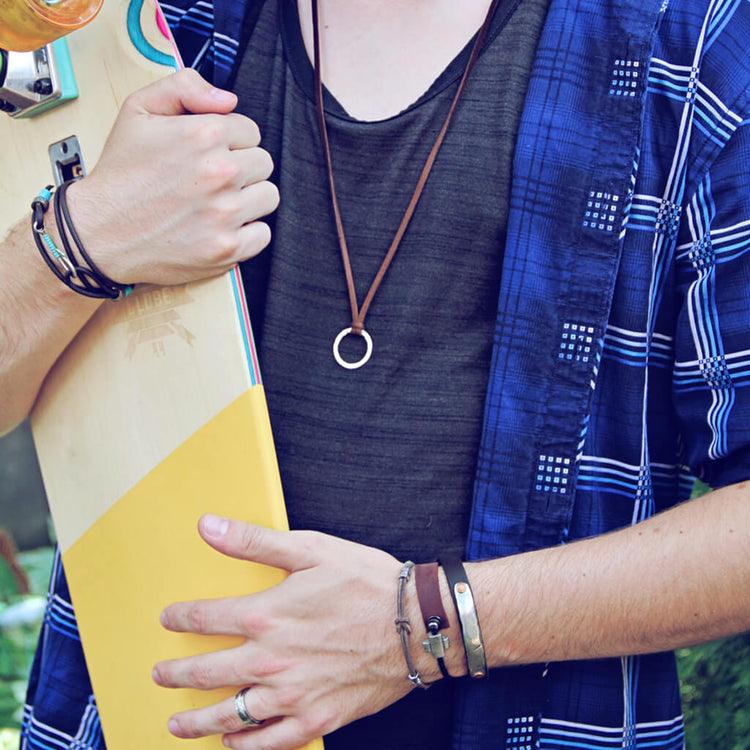 Product Details
Edgy, rugged, and industrial, this unisex grey-brown leather knot bracelet is the ultimate accentuation for those looking to up their style quotient. It's surfer-meets-skater style, a bracelet that can be worn day in and day out.
With pewter double hex nut beads on distressed leather, each has its own look. Great with casual looks, it adds to your story even as you're still writing it. The lobster clasp closure keeps it in place while making it easy to remove without stressing the leather.
measures approx 7-3/4" (19.7 cm) in length
secures with a lobster clasp
distressed grey-brown leather with pewter double hex nut bead accents for a unique look
designed to fit an approx. 6-3/4" - 7-1/4"

(17.1 - 18.4 cm) 

wrist
Other sizes may be made available, upon request. 

*please note that due to the nature of distressed leather, the shading & markings may differ slightly from shown.