moon phases // half moon, waxing, waning crescent moons, new moon and long triangle pendant necklace
Hurry, only 2 items left in stock!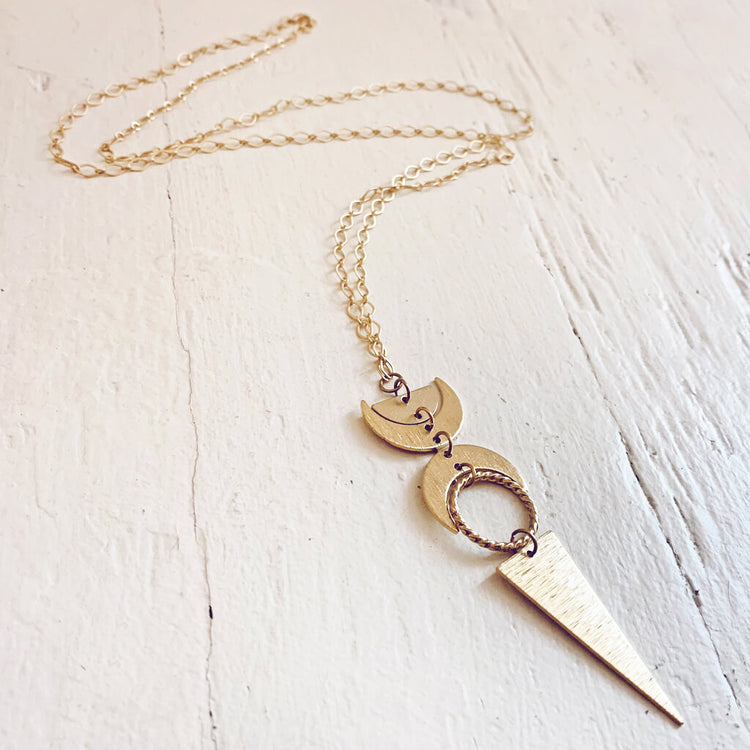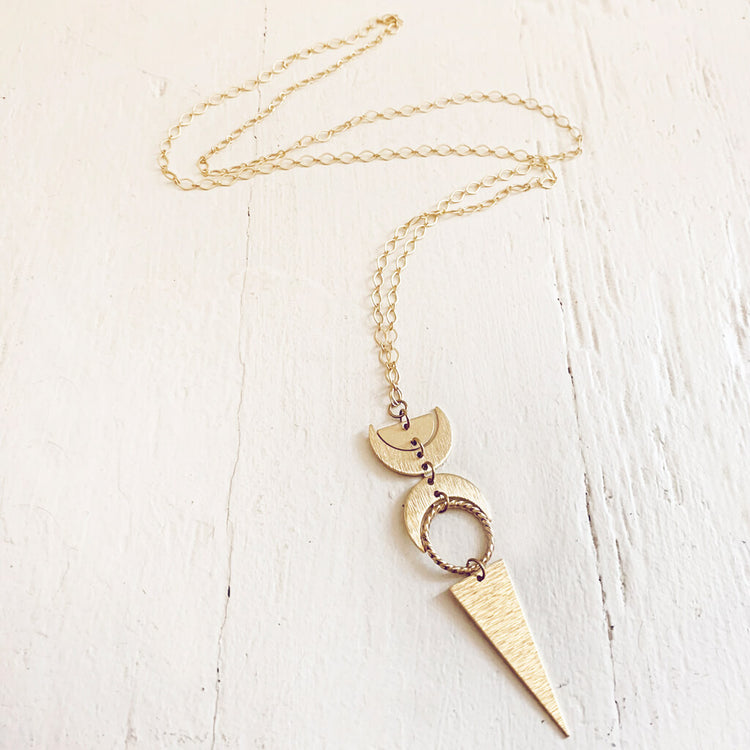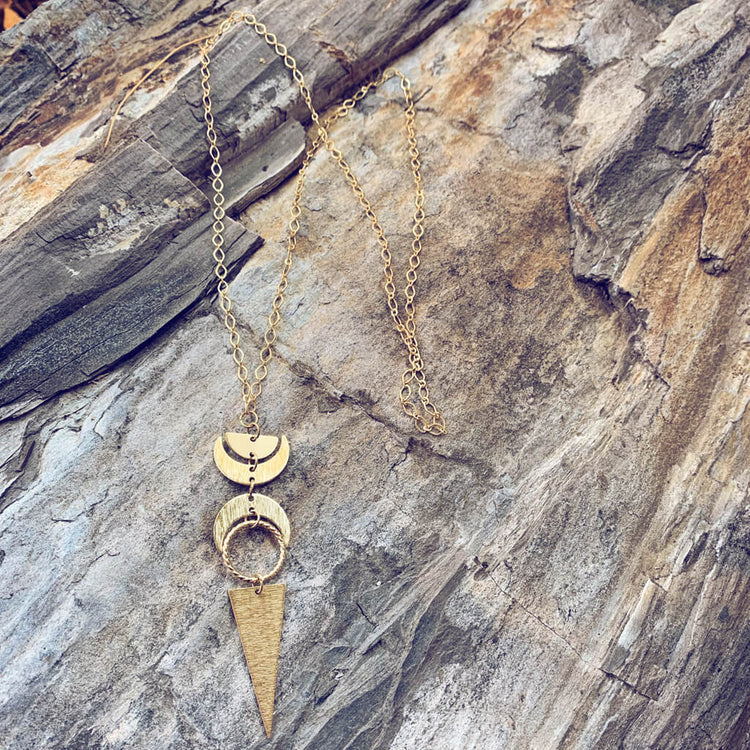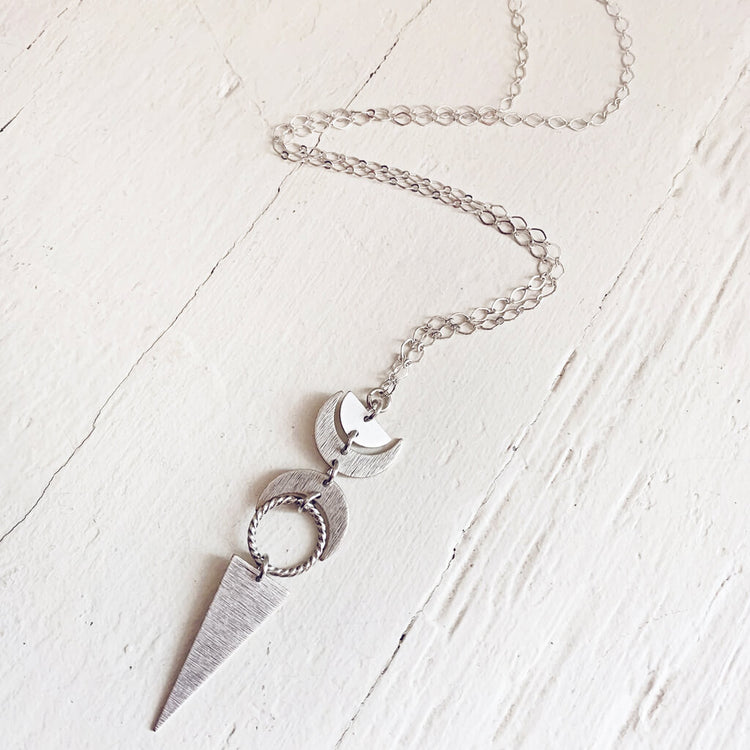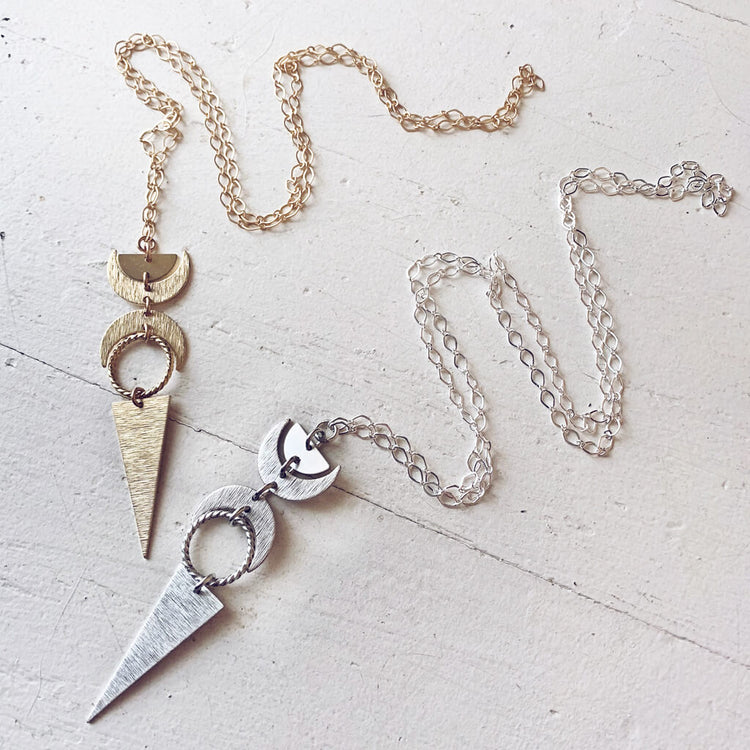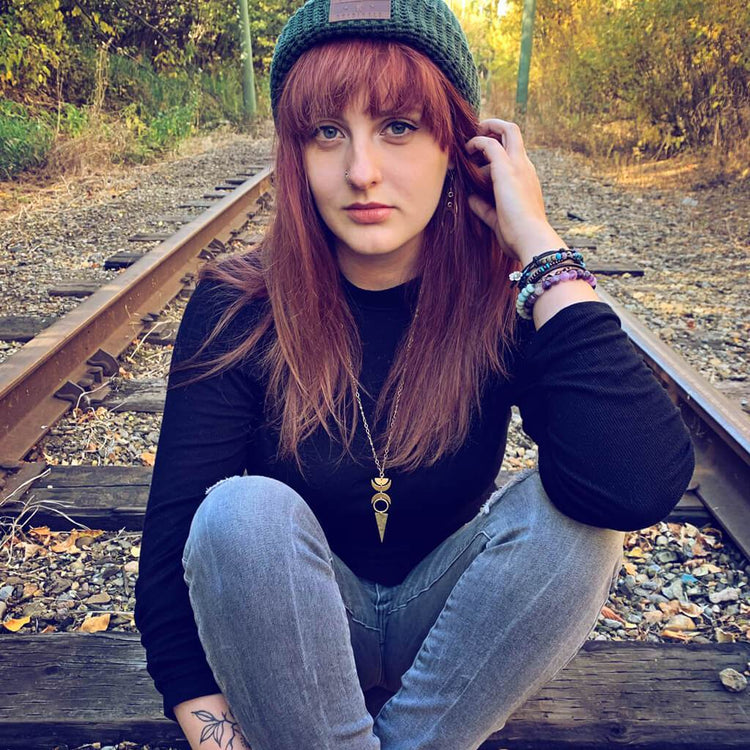 Product Details
🌖 🌘 🌑 🌒 🌔
Transition through your style phases and let the moon's energy be your guide with this boho brass or antique silver plated pendant necklace that features representations of the lunar cycle. The  half moon, waxing & waning crescent moons, new moon and summer triangle (an astronomical asterism / group of stars that form a recognizable shape in the northern celestial hemisphere) combine to make a stylish long pendant - paired with a simple, satin gold-plated, or antique silver-plated chain. Reflect down upon these moon phases to be reminded of the moon's mystical energies, while gravitating towards self confidence and setting your intentions - starting with a fresh new necklace addition!
pendant measures approx. 3" (7.62 cm)
available in either brass with satin gold-plated chain, or antique silver-plated
chain measures approx. 27" (68.6 cm) in length
easily slips over the head, there is no clasp