sweetheart // baby boho enamel heart charm earrings
Hurry, only 1 item left in stock!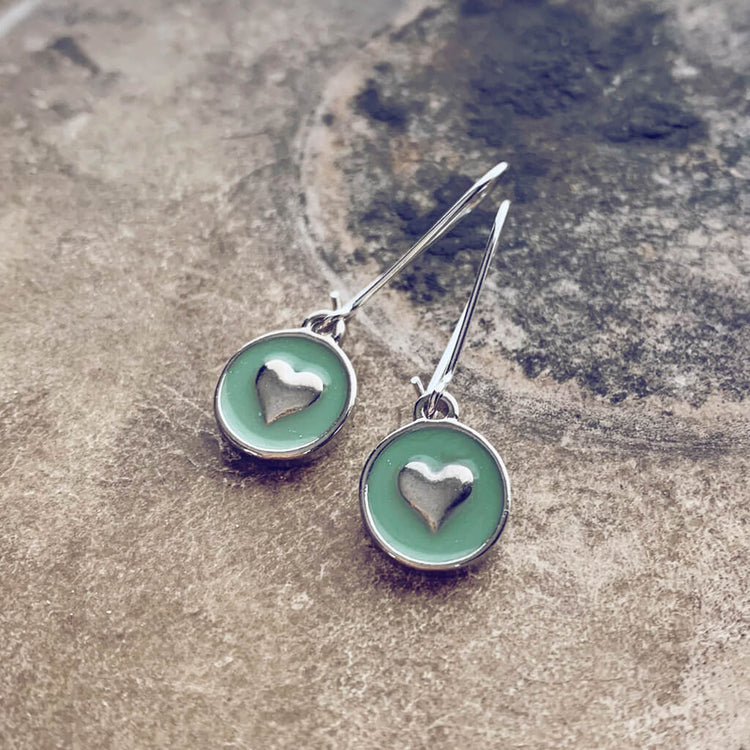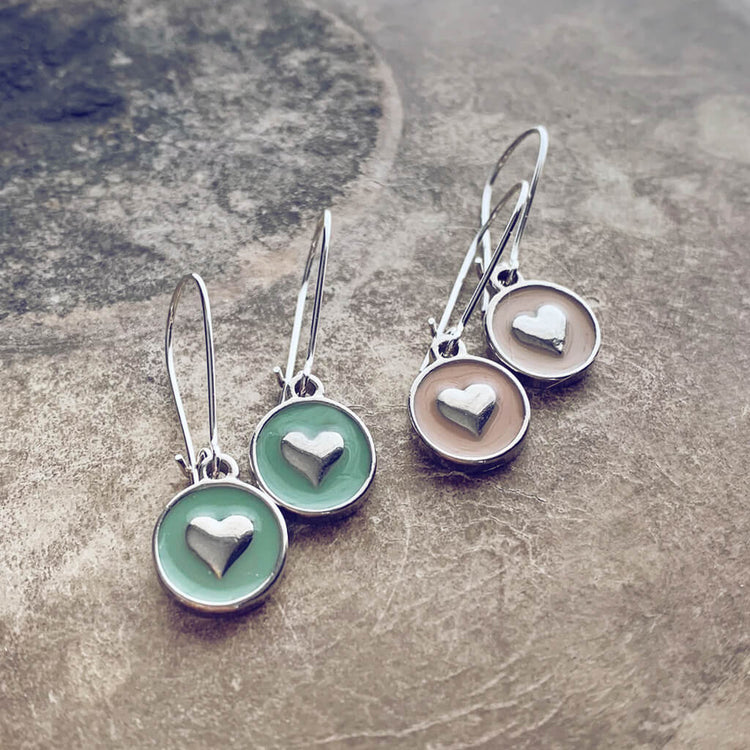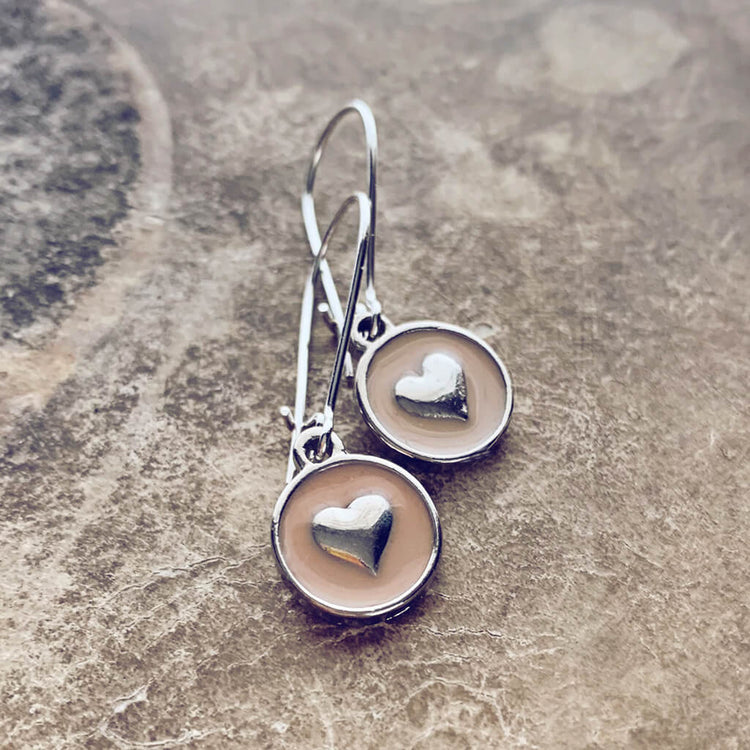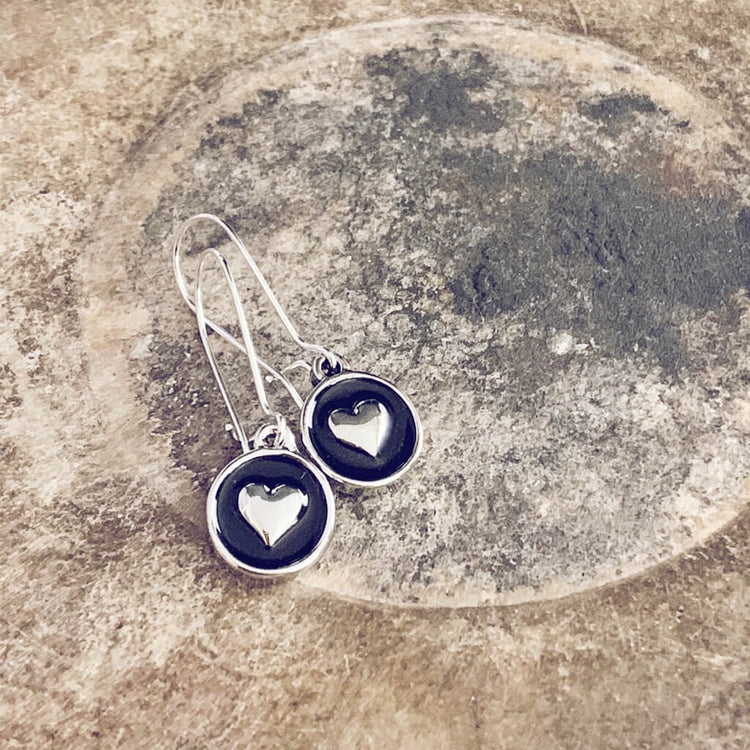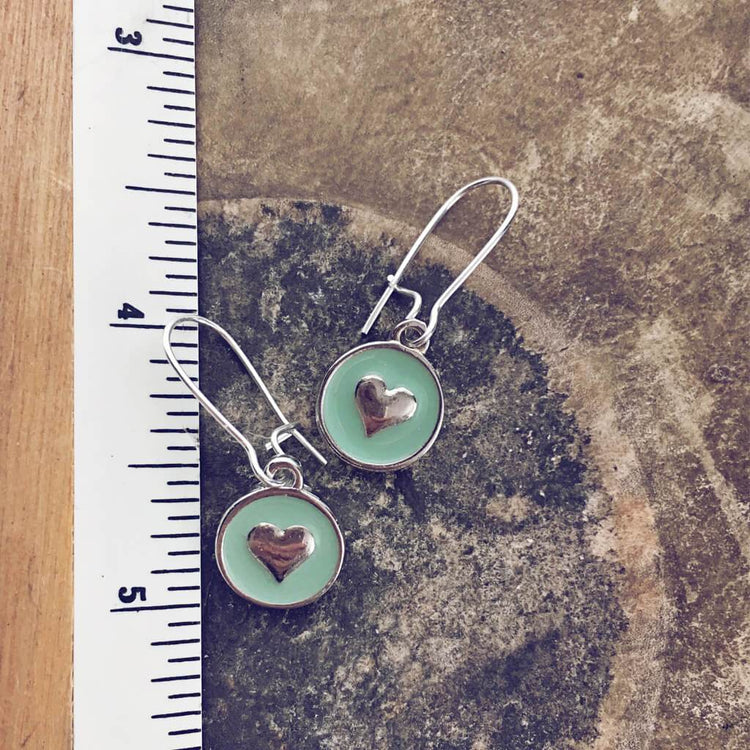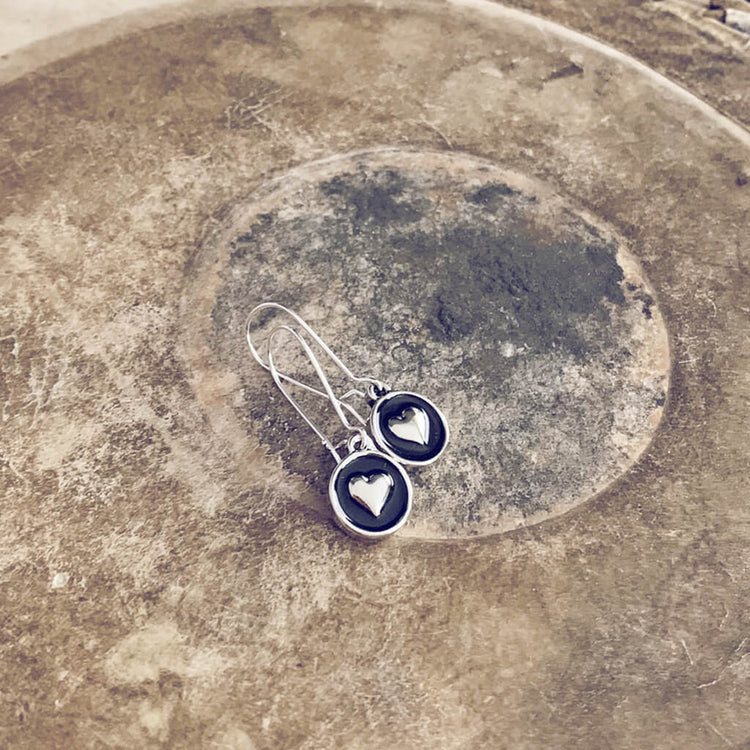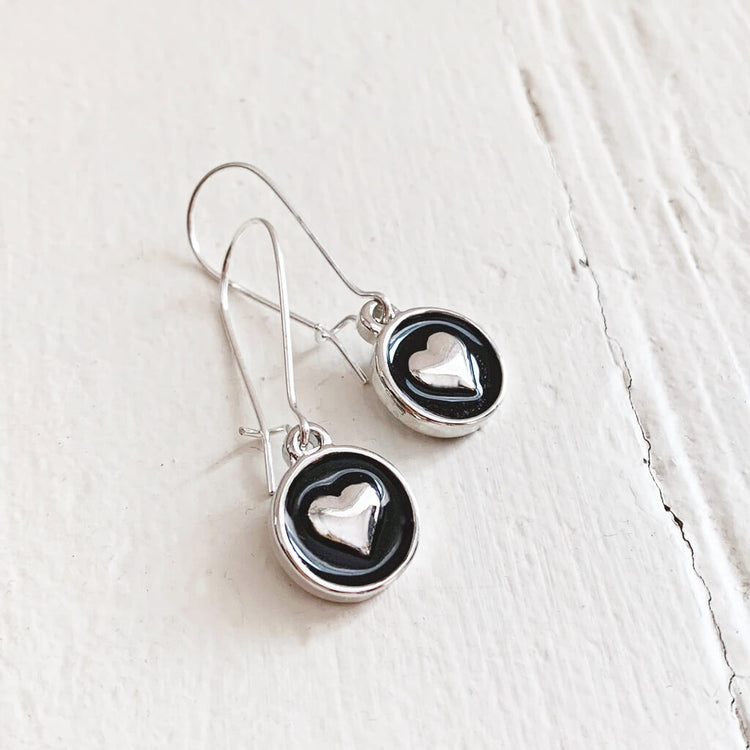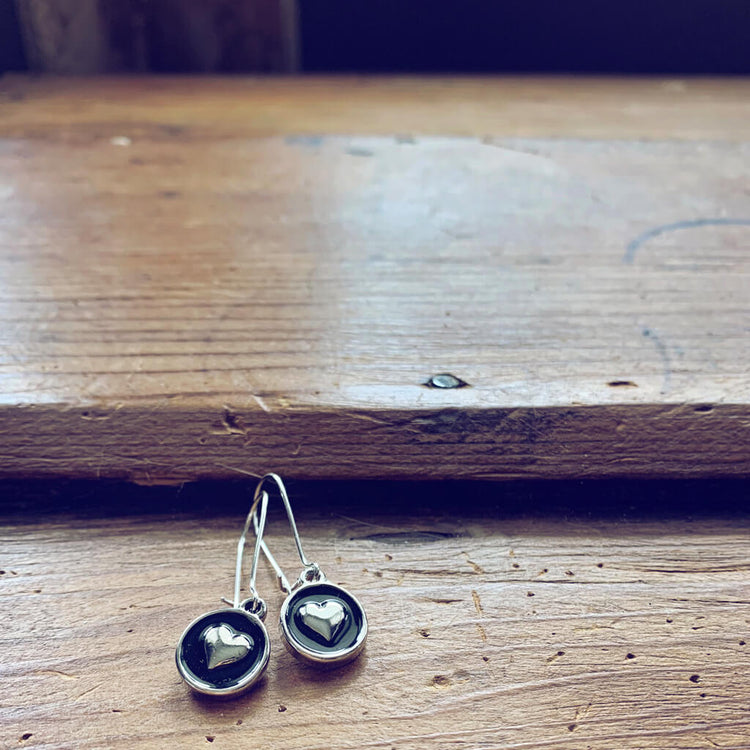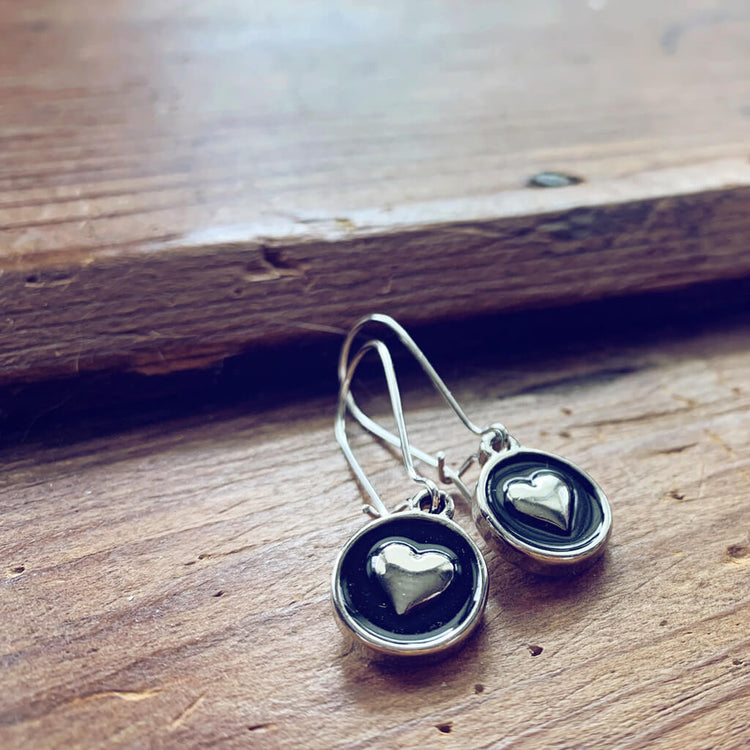 Product Details
Accessorize any outfit with a subtle hint of colour. These baby boho double sided enamel heart charm earrings are the perfect accessory for looks in need of a little love. Dainty little sweetheart style dangles feature a tiny silver heart surrounded by your choice of either mint green, light baby blush pink or jet black enamel. The silver plated kidney ear wires lock in place, ensuring that you never have to worry about losing an earring. Perfect for everyday wear!
choice of mint green, baby blush pink, or jet black
total length measures approx. 1-3/8" (3.5 cm) from the top of the ear wire to the bottom of the heart charm
round heart charm measures approx. 1/2" (1.3 cm) in diameter
simple design, perfect for every occasion
"You will never be able to escape from your heart. So it's better to listen to what it has to say."⠀⠀
~ Paulo Coelho, The Alchemist⠀⠀