circle positive II // men's rugged sterling silver karma circle necklace
Hurry, only 1 item left in stock!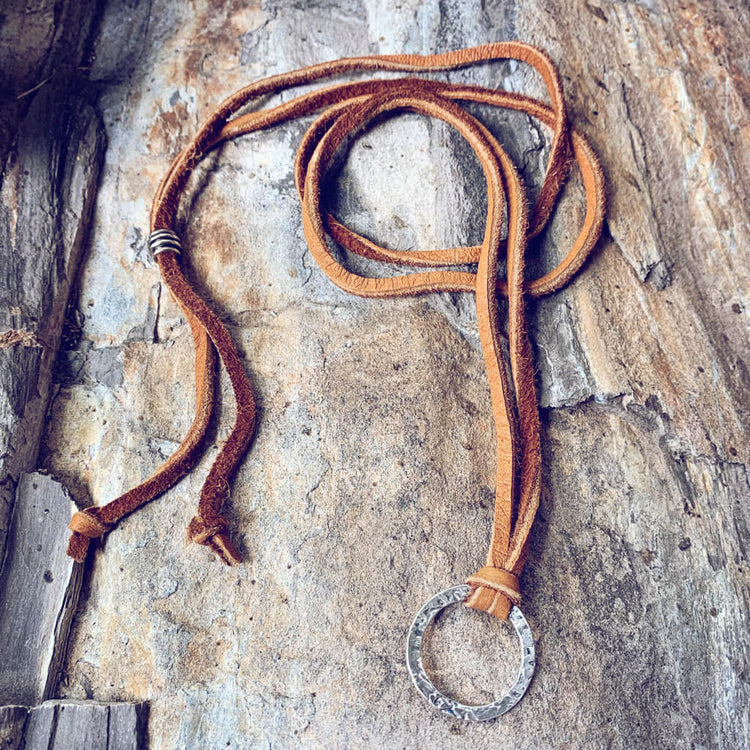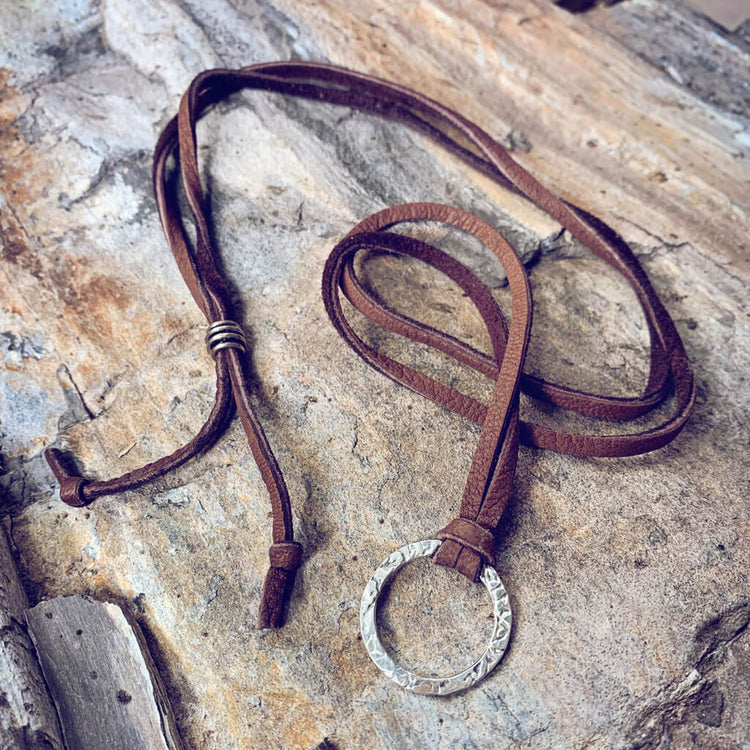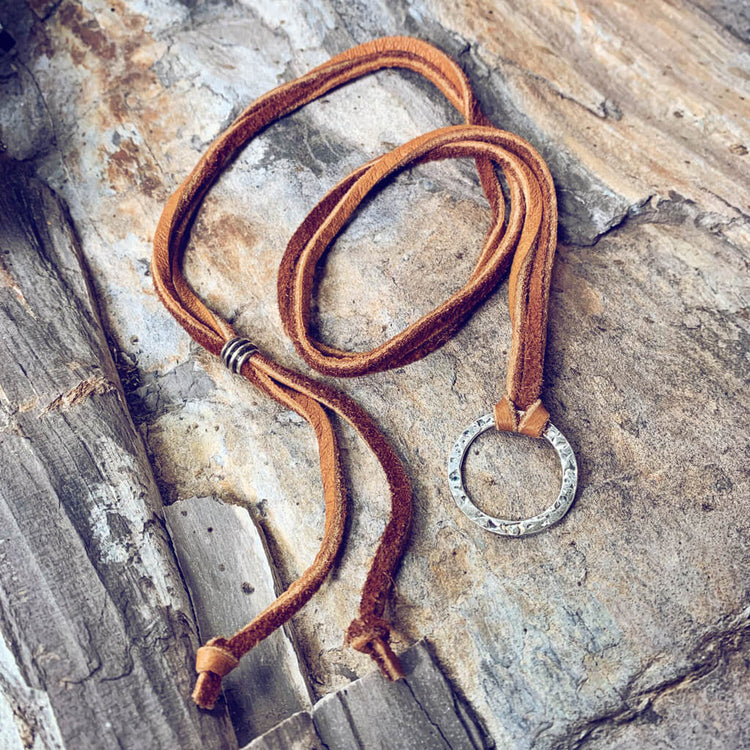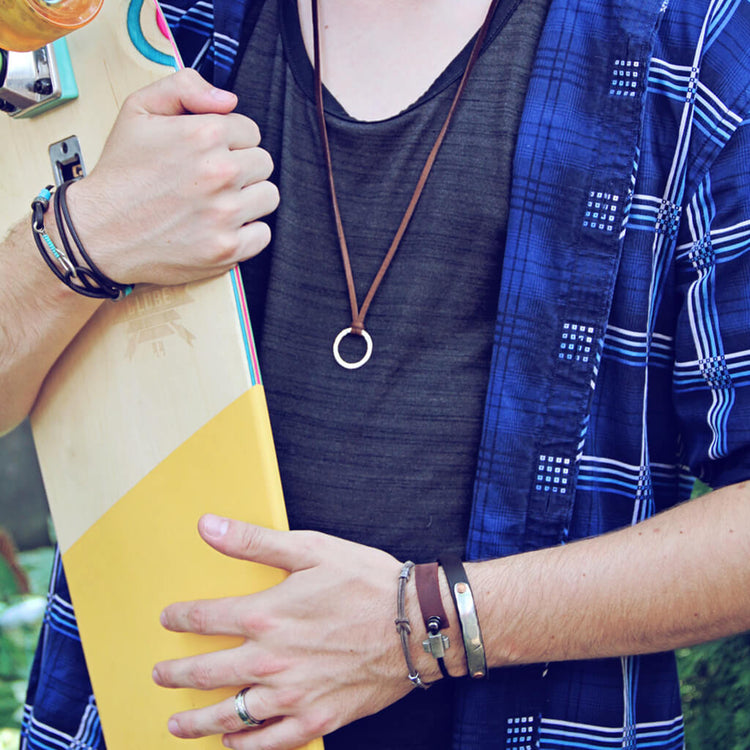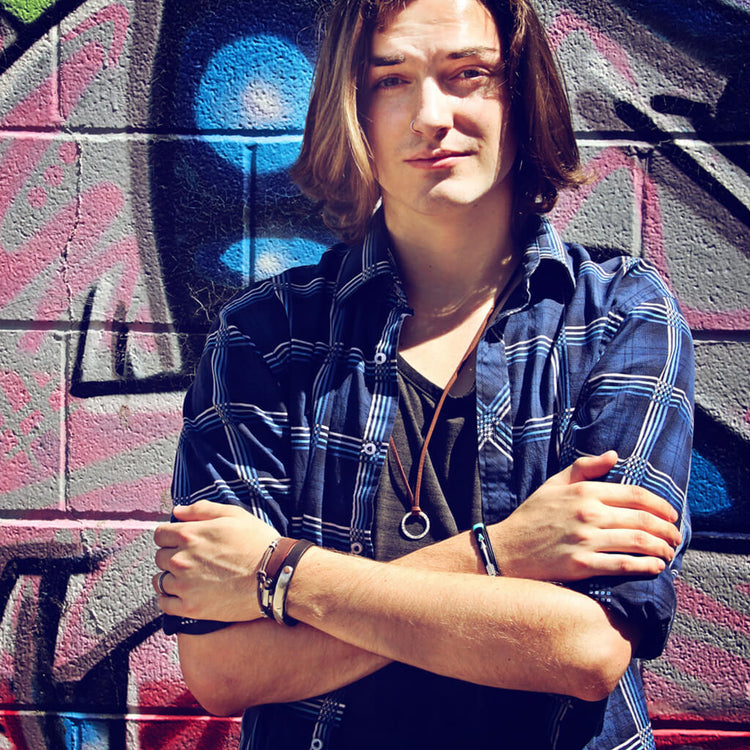 Product Details
Always remember that what goes around comes around. This karma circle necklace can serve as your most fashionable reminder! Ideal for youth, men, or unisex everyday, this necklace features a textured sterling silver karma circle attached to a super-soft band of soft deerskin leather. The pewter bead at the back allows for adjustment in length so you can have your circle of karma fit you in just the right way. Choose your leather from sable or dark chocolate while you focus on keeping your circle a positive one. The world is full of cause and effect, so let what you do, say, and think be good in nature to reap the best of everything.
Ideal for everyday wear for men, youth, or unisex
Adjustable length via pewter bead in back
Made from soft deerskin leather in choice of sable or dark chocolate
Features textured sterling silver karma circle pendant
Keep your circle positive.
Say good words, think good thoughts, do good deeds,
cultivate love & don't let others destroy your inner peace.
... the science of cause and effect