tide pool swirl choker // lariat necklace
Hurry, only 1 item left in stock!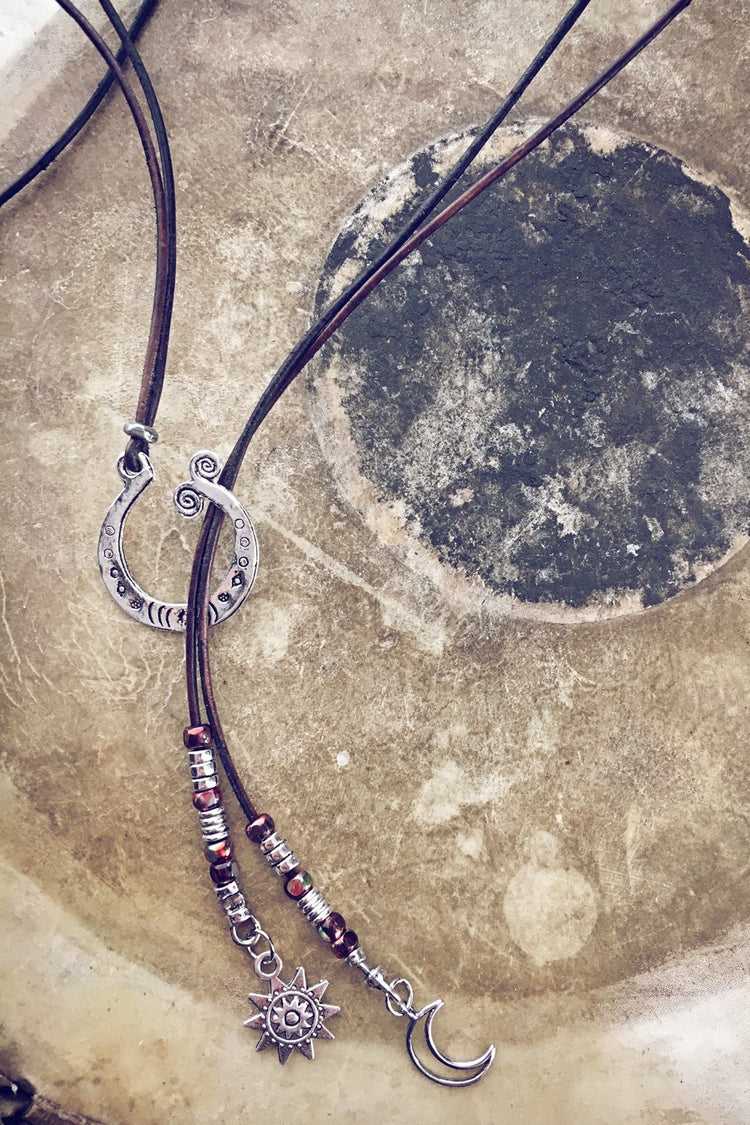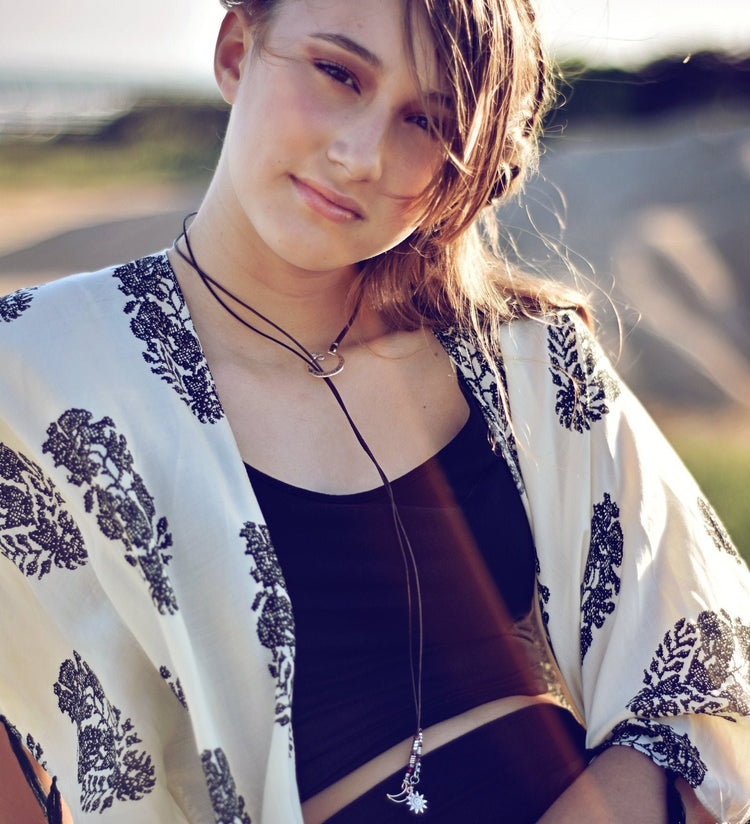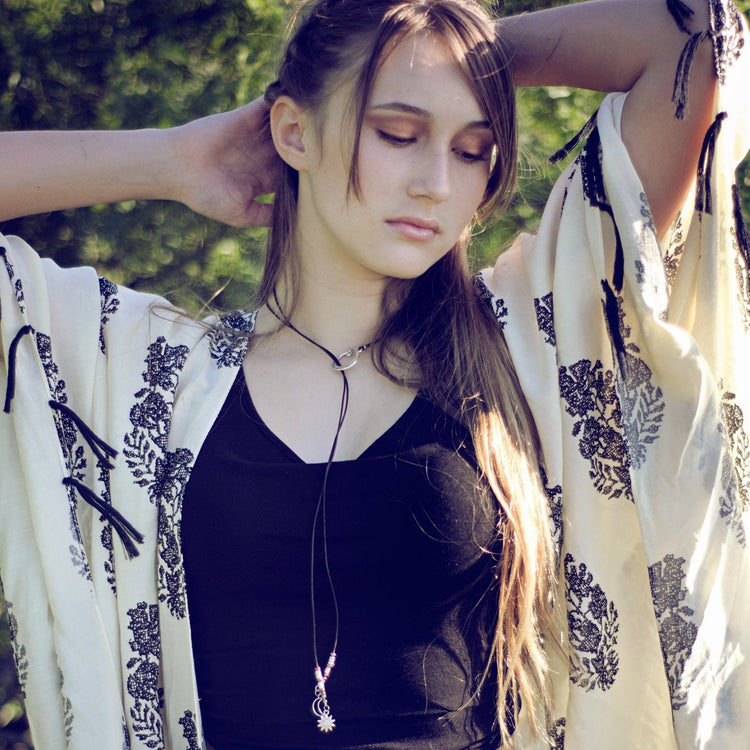 Product Details
Bring the beauty of the celestial world to your style in the most effortless of ways. This distressed leather lariat choker necklace offers a fun and carefree way to accentuate your ensembles. With thin, long, black/brown distressed leather straps, you can simply wrap it around your neck and slip it into the swirl hook pendant at the front. It creates a focal point and a lariat effect in this style, laying gracefully at the neck. Alternately, you can wrap it around your neck twice to give you a choker-style, or wrap it multiple times around your wrist as a wrap bracelet. The antique silver-plated hook features a swirl of patterns like a tide pool. The leather is adorned with charming pewter tube beads, red Czech glass beads, and finished with small pewter sun and moon charms at the ends for a casually graceful finish to those flowing boho-chic looks.
Can be worn as a lariat necklace, a choker necklace, an anklet, or a wrap bracelet
Features black/brown distressed leather, antique silver-plated hook, pewter tube beads, red Czech glass, and pewter charms
Focal piece measures approx. 1" (25mm) in diameter
Necklace made from 2 - long 25" (63 cm) leather pieces