alignment // black sandalwood and crystal rhinestone sphere mala bead bracelet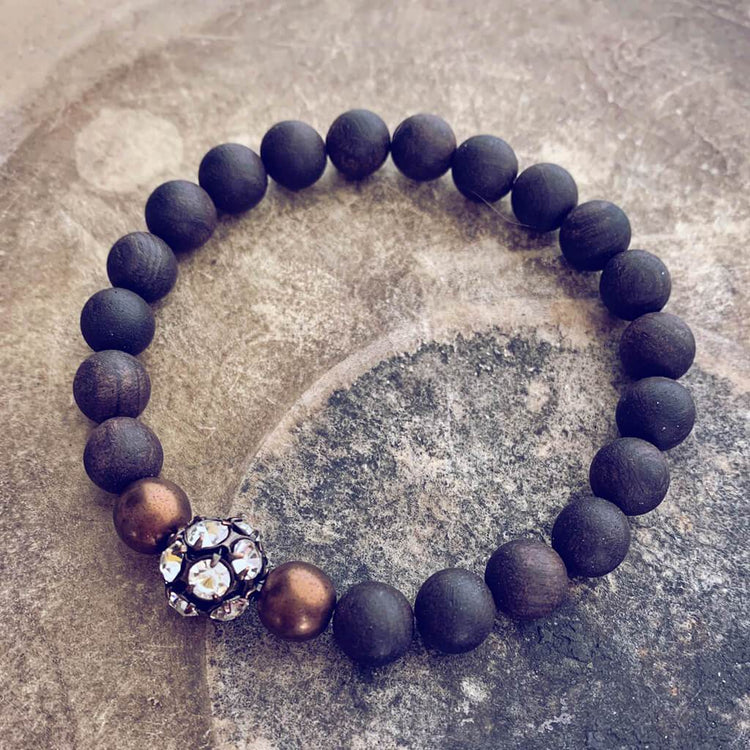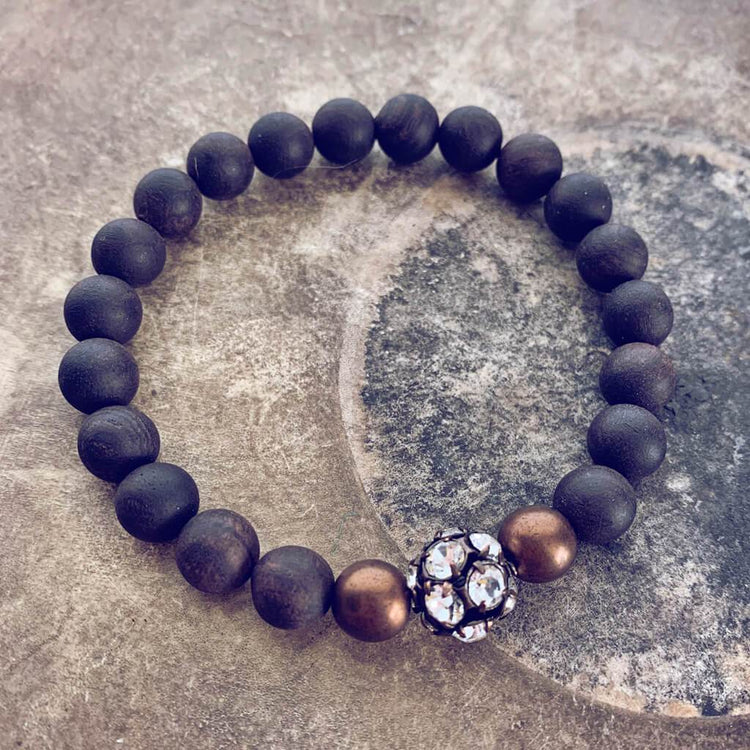 Product Details
Stack them up!
Stretch beaded bracelets are so easy to wear, either on their own or stacked on your wrist, and they go with just about anything!
The black sandalwood beads in this bracelet are paired with beautiful bronze Czech glass beads and a crystal rhinestone sphere. It is made with stretch cord to easily slip over the wrist.

Sized to fit approximately 6-1/4" - 7-1/4".
Sandalwood beads are thought to be protective and promote a spiritual awareness when worn. They are also associated with healing, purification, promoting relaxation and peaceful sleep, subduing aggression, and aiding in meditation by fostering tranquility. Wear them 
to help to gain perspective, surround yourself with positive energy and help strike the right balance.
"Sandalwood stimulates the base Chakra - believed to enhance trust and self-identity. In the Ayurvedic healing tradition, it promotes energy and enthusiasm; increasing a person's self-esteem and zest for life. It is also believed that burning sandalwood near your door welcomes your guests and subconsciously attunes them to your home's positivity - encouraging them to leave their doubts and anger outside."
Sandalwood has been traditionally deemed as one of the purest substances and is also used for its medicinal properties. 


+ please note: this item is not intended to diagnose, treat, cure, or prevent any type of disease or medical condition.