balance // lava bead wrist mala bracelet
Hurry, only 2 items left in stock!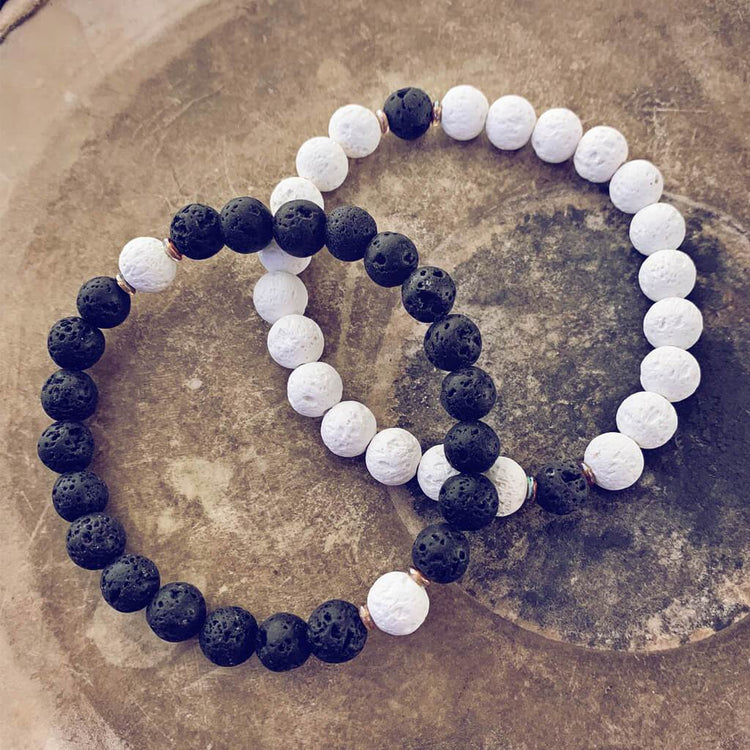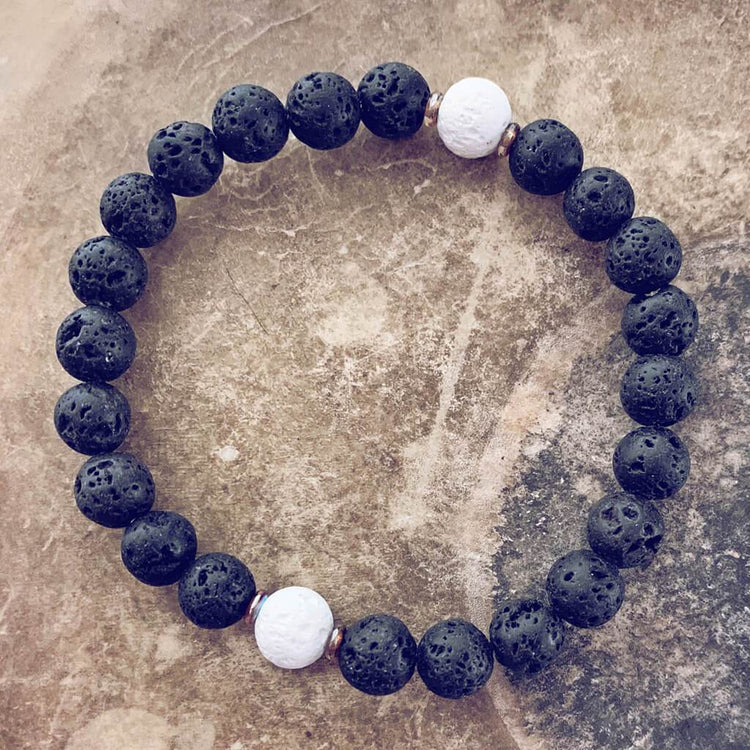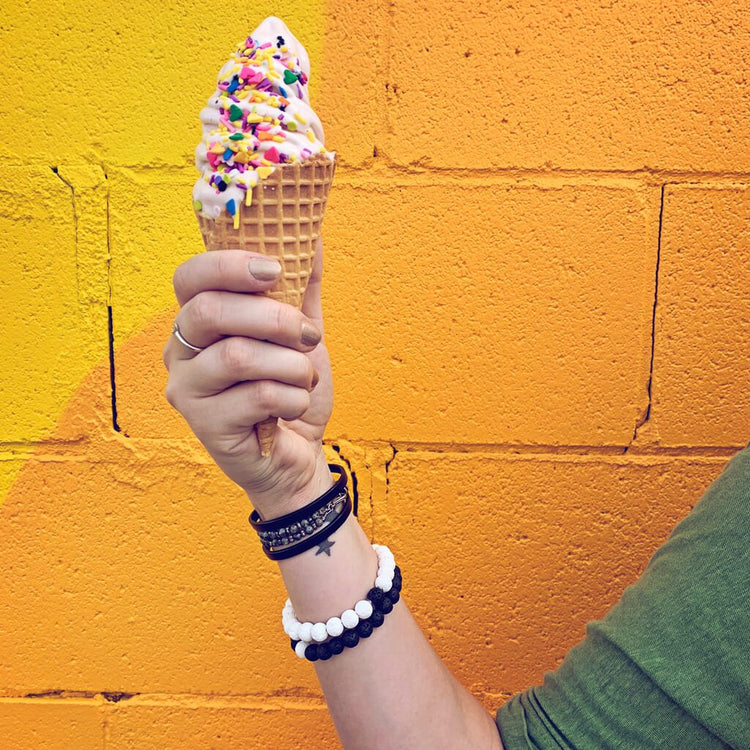 Product Details
Bring a little balance, calmness & strength into your life with these black and white lava bead bracelets.
Just as every yin needs a yang, every positive needs a negative, likewise everything that is white needs a black to have a sense of dichotomy and to feel complete. While colors breathe life into our lives, black and white bring a sense of tranquility; it's inanimate yet so full of life. This set of 2 bracelets look great together - or keep one and give one to a special friend!
set of 2 bracelets - one black lava with 2 white pumice beads and one white pumice with 2 black lava beads

Made with natural lava & pumice stone beads

Stretch cord makes it easy to slip over wrist
Sized to fit approx

6-1/4" (15.9 cm) - 7-1/4" (18.4 cm)

Lava beads are naturally porous and will absorb essential oils.⁠⠀

To use as an essential oil diffuser bracelet ...  
place a few drops of your favourite essential oil onto one (or a few) of the beads and allow some time for the oil to absorb. Refresh as needed.
* please note - it is recommended to use clear oils with white lava/pumice stone beads as pigmented essential oils (such as those containing orange or blue) may temporarily stain the white stones. This will eventually fade, but a slight hint of colour may linger on.