paintbrush desert jasper // thick leather wrap bracelet - choker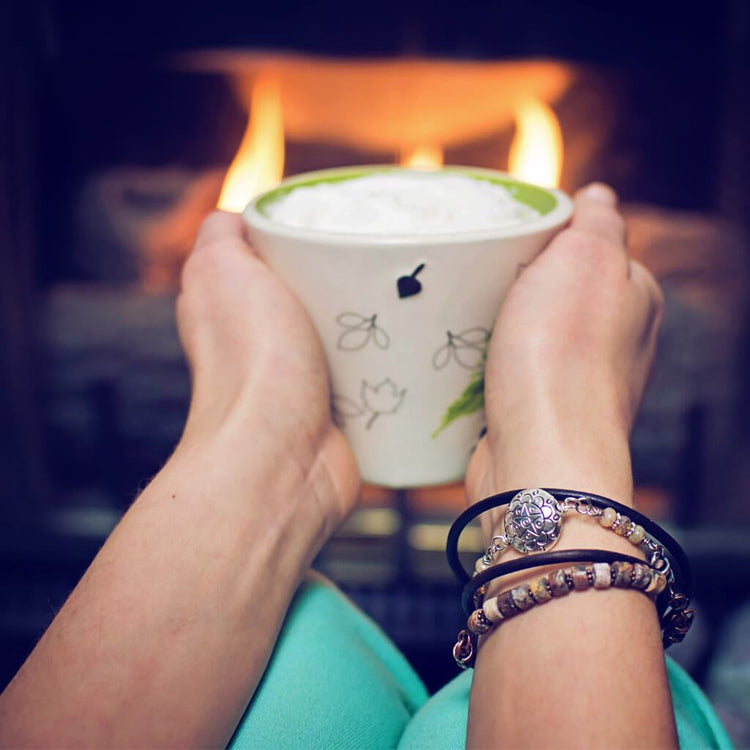 Product Details
Express your vibrance with this versatile boho-style desert jasper beaded piece! Designed in a unisex way to accessorize for anyone, it creates a rustic, earthy style unlike anything else. Wear it as a wrap bracelet or a choker and show off the centre string of earth-coloured paintbrush desert jasper beads set alongside copper components, all brought together with a thick, dark black/brown leather cord. Desert jasper is a winning stone, one that is revered for bringing support during stressful times and quelling the mind with tranquility. It allows you to focus on your creativity and dream ideas into life, all while looking sublimely stylish.
Measures approx. 14-1/2" (36.8 cm) in length
Features a lobster clasp for securing
Sized to fit an approx. 6 - 6-1/2" (15.2 cm - 16.5cm) wrist
Made with genuine leather and desert jasper natural stone beads
* Please note: due to the nature of handmade ... the colouring and markings of the desert jasper beads may differ slightly than as shown. Each piece is made individually and is therefore unique ... no two are ever exactly alike.

 * last 2 photos - 
model: Eden
📷: jlucarelliphotography.com