be fearless be strong // copper pendant and agate bead necklace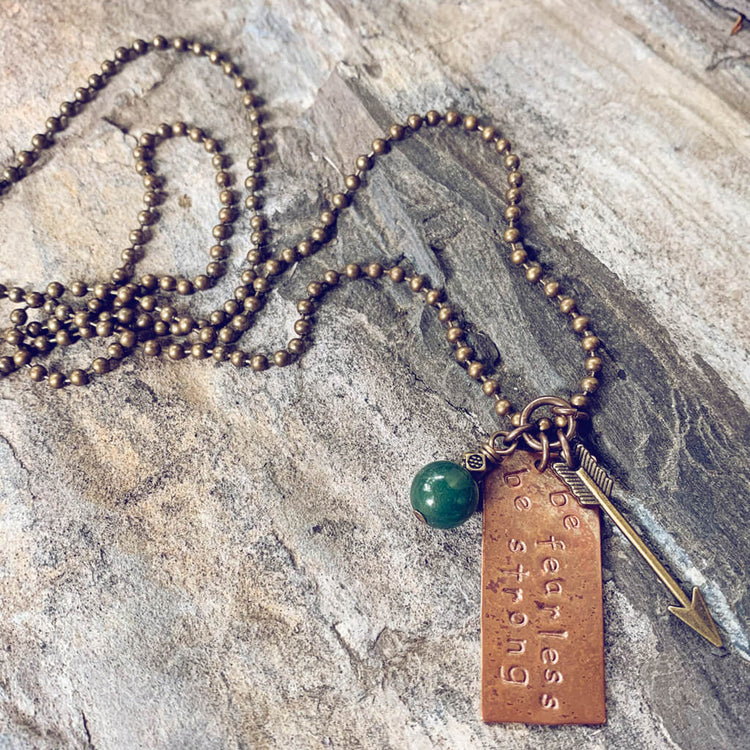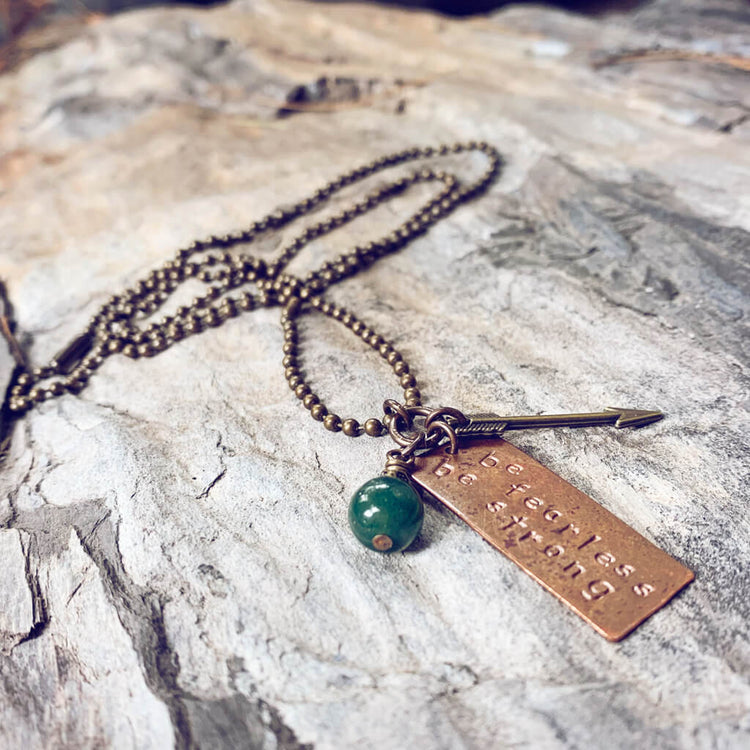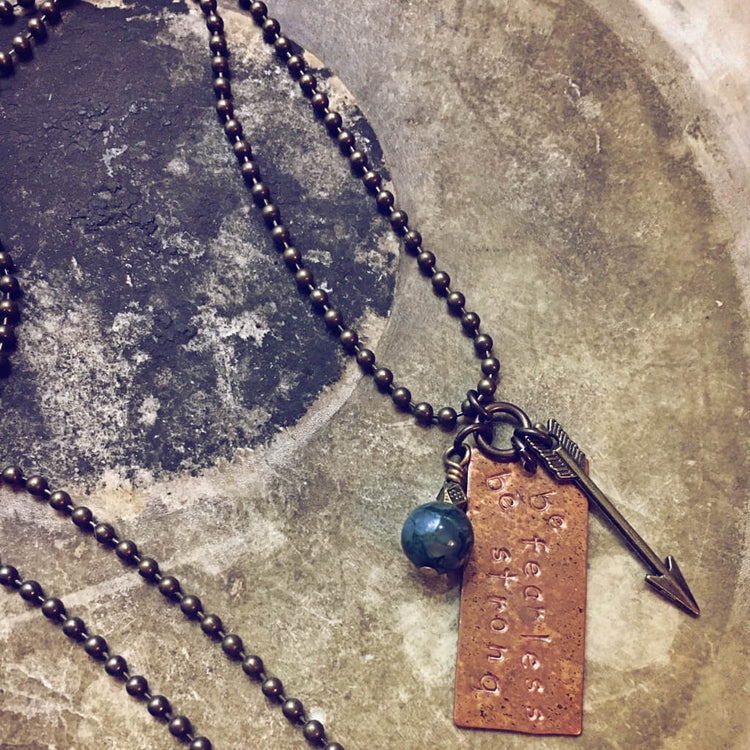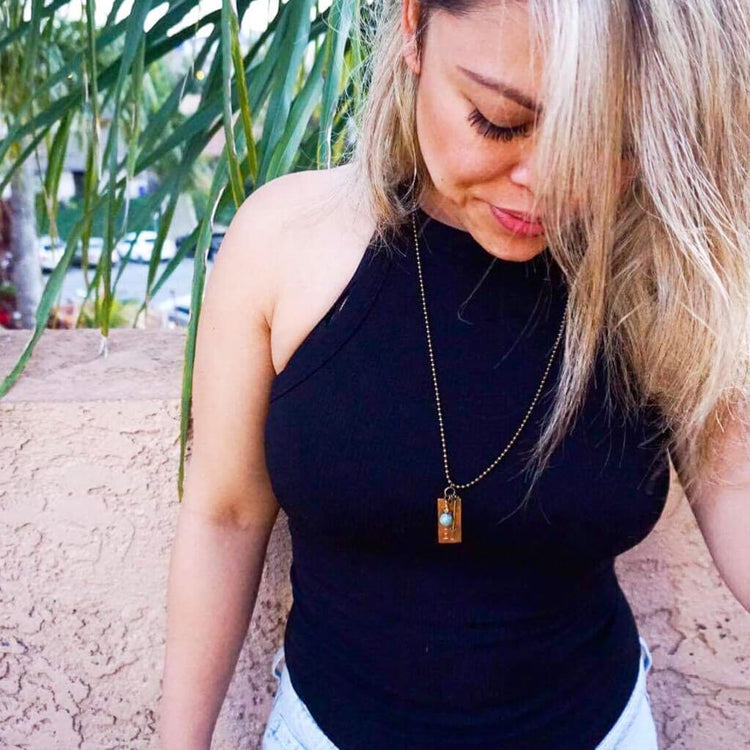 Product Details
Need a boost of confidence? This copper pendant necklace will always remind you of your strengths to help you see things through. Stylish and meaningful, the hand-stamped copper tag urges you to "be fearless be strong" all day long. With a small bronze arrow charm and beautiful agate bead gemstone on a simple ball chain, you'll find the courage and emotional strength you need to keep going toward your dreams. If it looks familiar, you might just recognize it as part of Tahlena Chikami's accessories for the part of Erika on ABC Family's television series "Chasing Life". Famous or not, it's sure to give you the edge on your style and encourage you to bring your best into each moment.
Chain length measures approximately 26" (66 cm) with an added 1 3/4" (4.45 cm) dangle focal pendant
Appeared on ABC Family's TV series "Chasing Life", Season 2, Episode 1, "A View from the Ledge" - which originally aired on 7/6/15.
Great to wear on its own or layered with other pieces
Features an agate gemstone for bringing courage, confidence, and warding away fears

* Please note that each bead of agate, and piece of copper is unique and may have different colorings/ markings than exactly as shown - also, due to the nature of handmade ... the handstamped lettering may differ slightly from photos.