boho black velvet ribbon choker with bow and star charms
Hurry, only 1 item left in stock!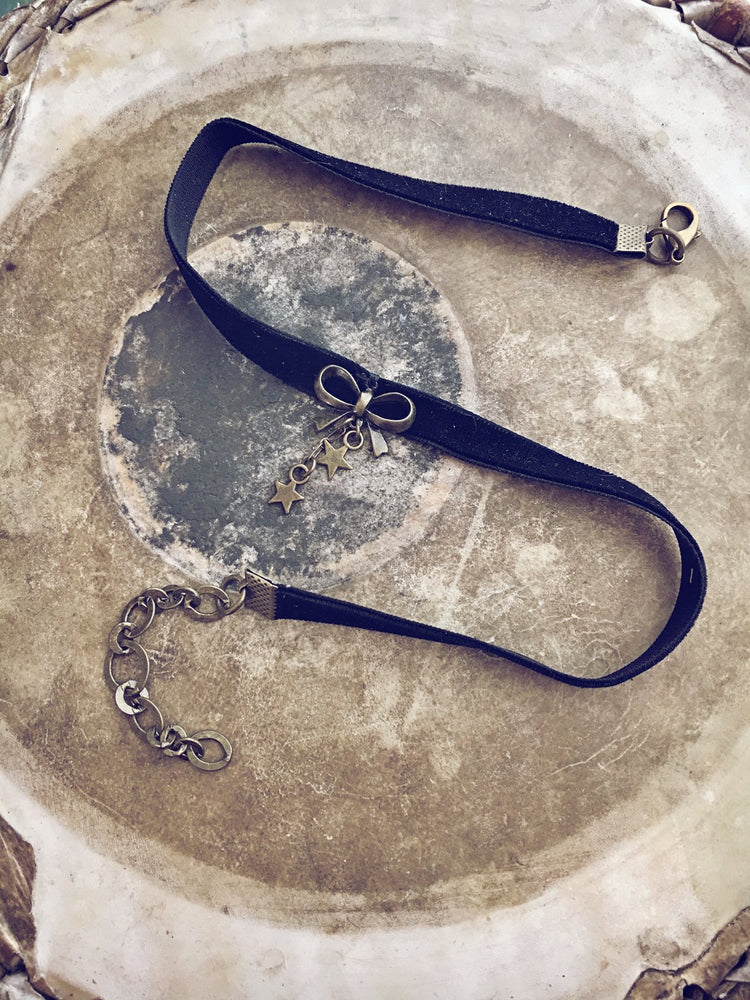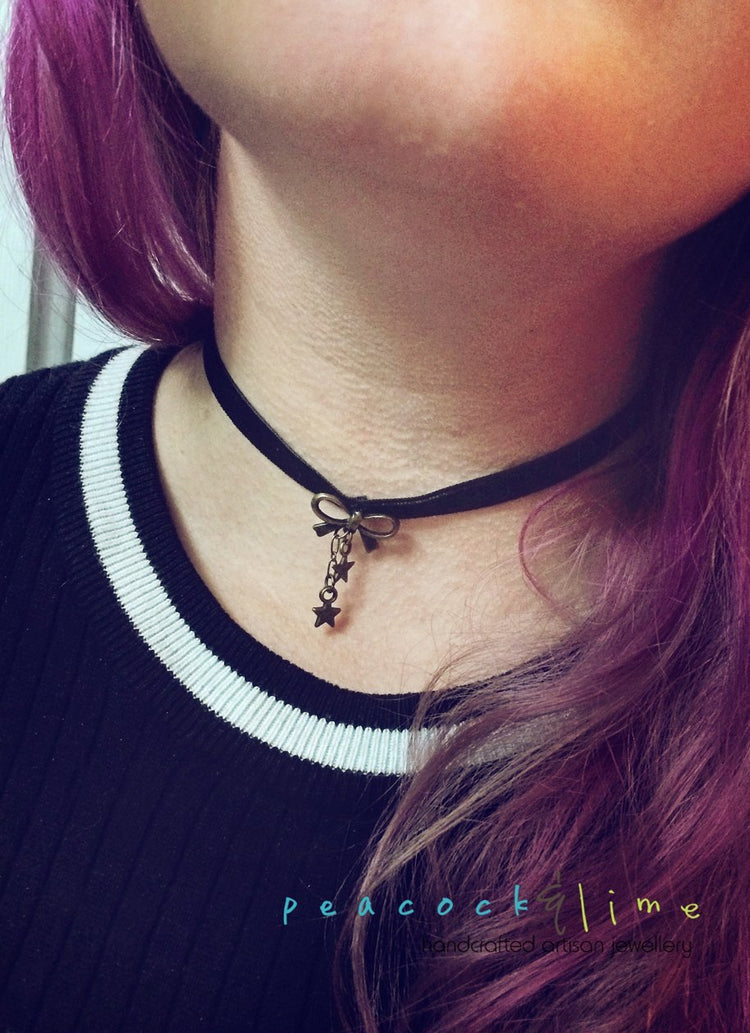 Product Details
A pretty, trendy black ribbon choker with brass star dangles and bow charm.

This choker is made with a soft velvet ribbon, a brass extender chain and lobster clasp. 
Comfortable and adjustable to fit - the ribbon length measures approximately 13 inches, and has 2-1/2 inches of extender chain attached. 

A perfect edgy addition to any outfit.


"Fashion changes, but style endures." - Coco Chanel