intertwine // boho lattice choker necklace
Hurry, only 1 item left in stock!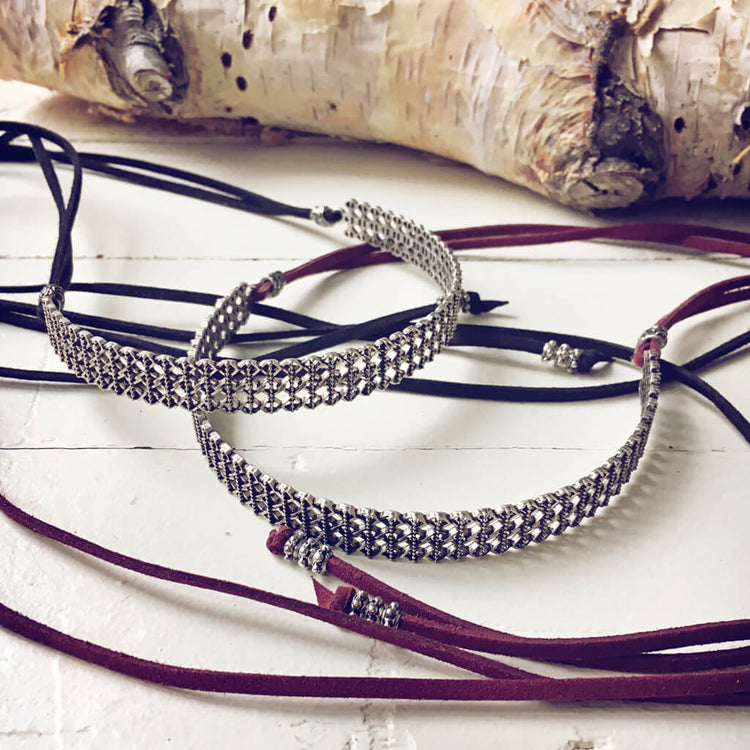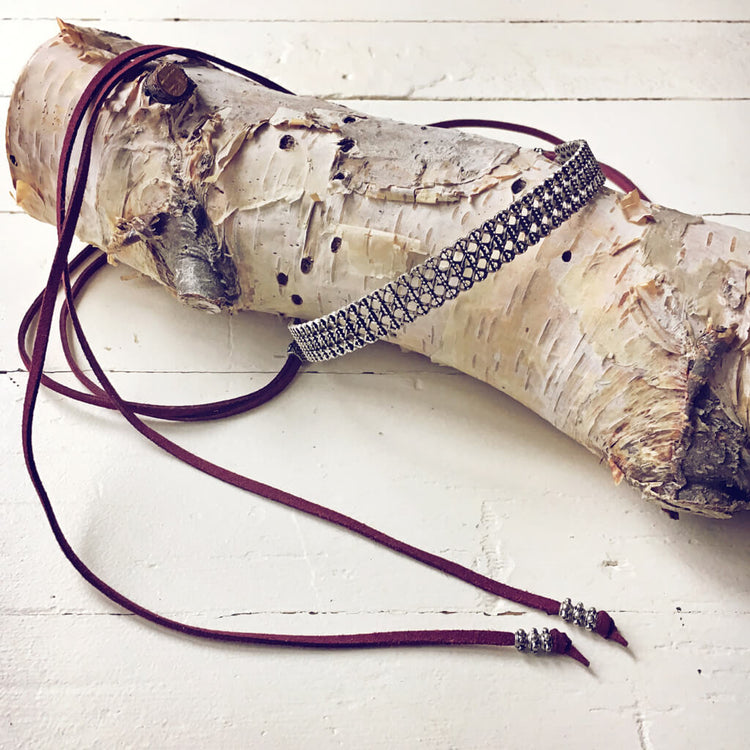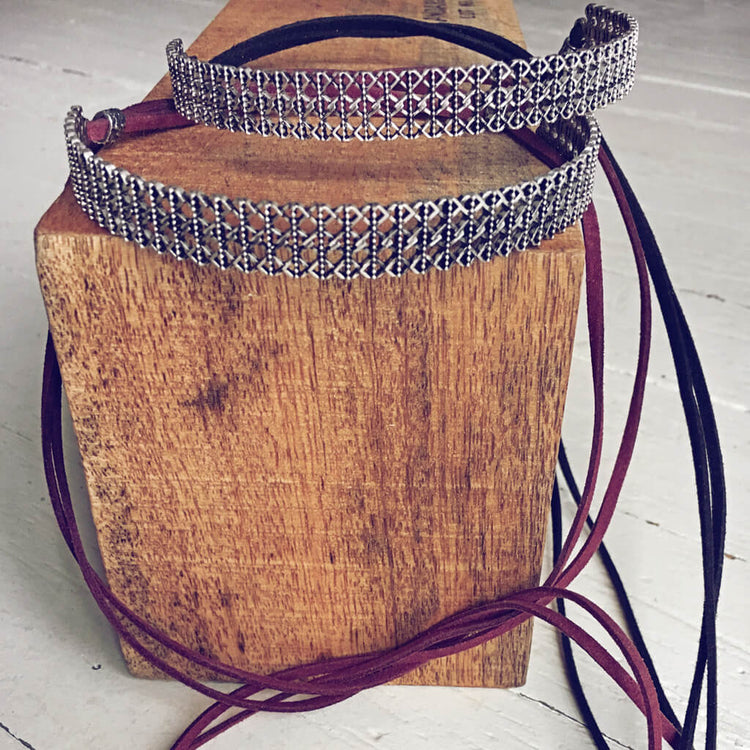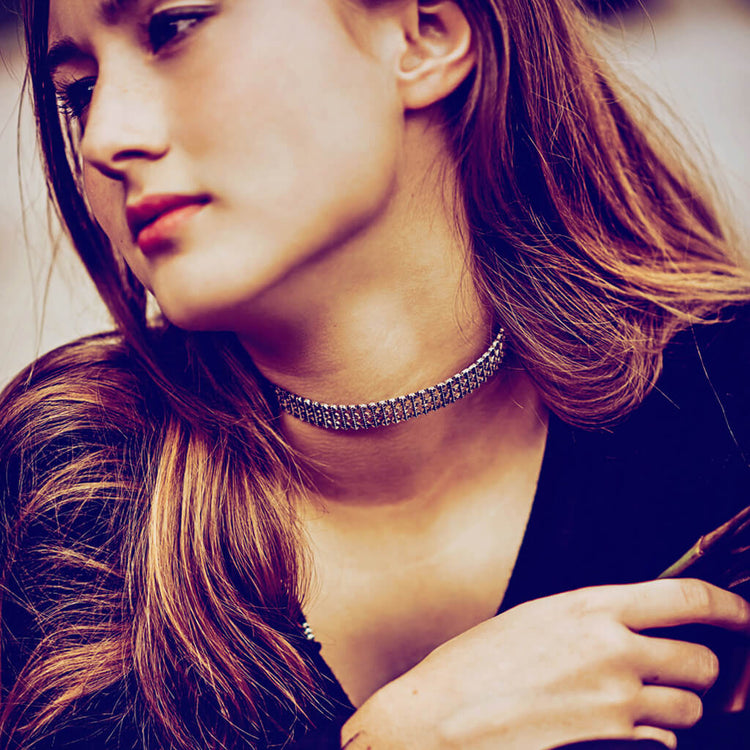 Product Details
Hey, haven't you heard? Choker necklaces are back on trend and there's no better way to showcase your style than with this boho chic choker, with it's versatile ways to be worn. After all, accessories should adjust to your ever-changing moods - so tie it at the back and let the long strings hang down, or twist it at the back and bring the straps forward to dangling loose in front. You can also tie it at the front for a double-choker style. Featuring an antique silver-plated lattice bar that bends ever-so-slightly, you'll always get a comfortable fit. And yes, that's vegan-friendly microfiber suede - if you're looking for a cruelty-free choice that never skimps on style. The pewter beads complete this handmade piece that's sure to be a favourite among your accessories.
Versatile choker that can be worn multiple ways
Features curved antique silver-plated lattice bar to adjust to your neck
Attaches with vegan-friendly microfiber suede
Adorned with pewter beads
18 ½" (47 cm) long straps - total length 37" (94 cm) all together
* last photo -  
model: Bailey
📷: Naomi Clarke Photography