book of spells // mini journal blank book natural brass pendant necklace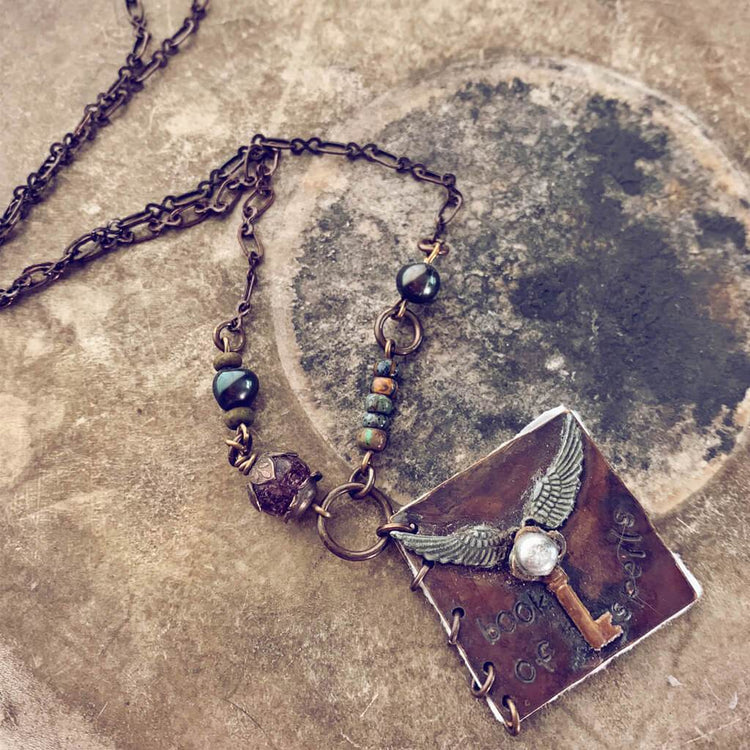 Product Details
"Accio keys"
~ J.K. Rowling

This little journal booklet necklace not only makes a truly one of kind statement, it also contains a secret message hidden inside the first page. 
(*spoiler alert* it contains a spell by J.K. Rowling - "Accio keys")
The cover of this little book is flame torched to give it a well-worn look, and adorned with metal embellishments of a tiny key with wings.
The journal contains 4 pages of a vintage-like paper (the first page containing the printed spell). The pendant then hangs from a copper chain adorned with various czech glass beads and cultured pearl beads.

The length of the chain is approximately 24", and incorporates a little copper lobster clasp for easy opening.
The tiny book pendant is approximately 1-1/4" square.