breathe, peace or namaste boho wrap bracelet
Hurry, only 2 items left in stock!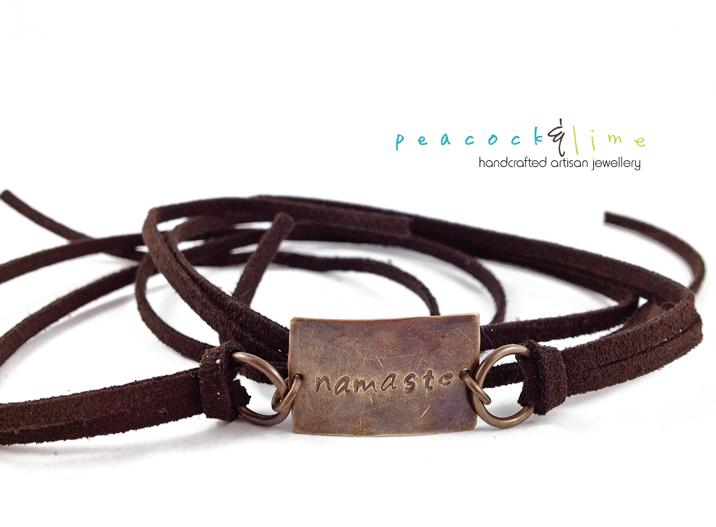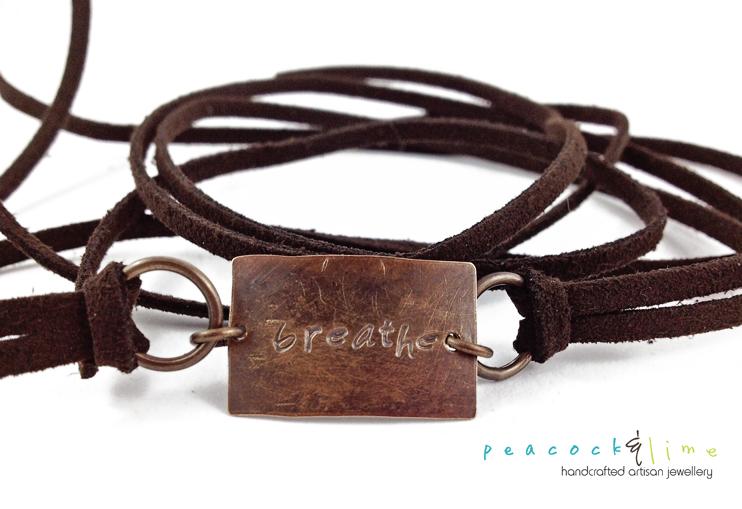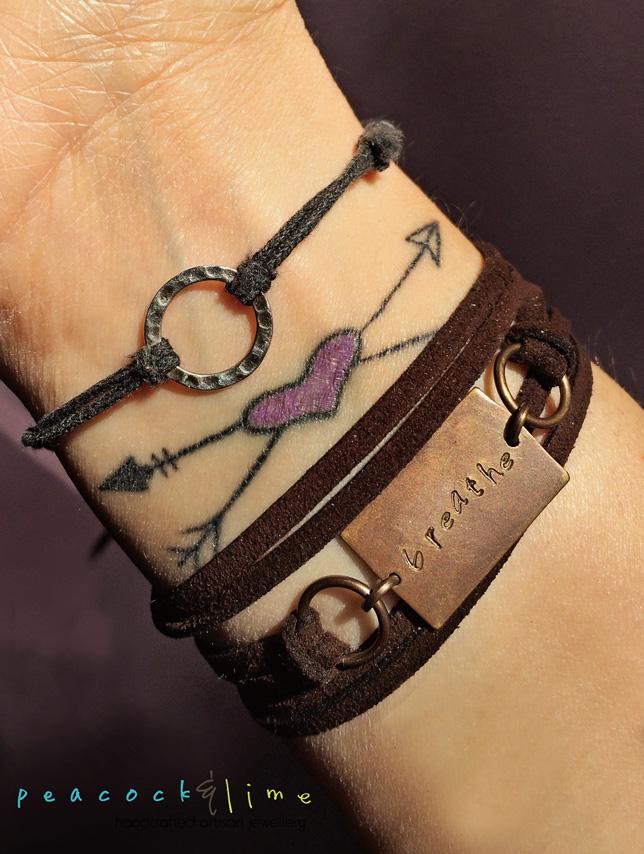 Product Details
"You are where you need to be. Just breathe .... "
a simple bohemian, natural, earthy looking bracelet - that is perfect for those with an eclectic style /or a hint of the exotic. 
This simple wrap bracelet combines strands of micro fibre suede (a vegan friendly alternative to leather) with a hand stamped natural brass tag and natural brass rings. It is long enough to wrap around the wrist or ankle multiple times and attaches by tying a knot or bow at the end.
Due to the nature of handmade ... the handstamped lettering and brass tag markings may differ slightly than as shown.

A pretty reminder to just Breathe.
Namaste (nah-mas-tay) - "I honor the spirit in you, which is also in me"
*please note that this listing is for one "breathe", "peace" or "namaste" bracelet only, the silver karma circle wish bracelet as shown in the last photo is for illustration purposes only and can be found in the "boho beach" section.