artemis // double horn crescent moon choker necklace
Hurry, only 1 item left in stock!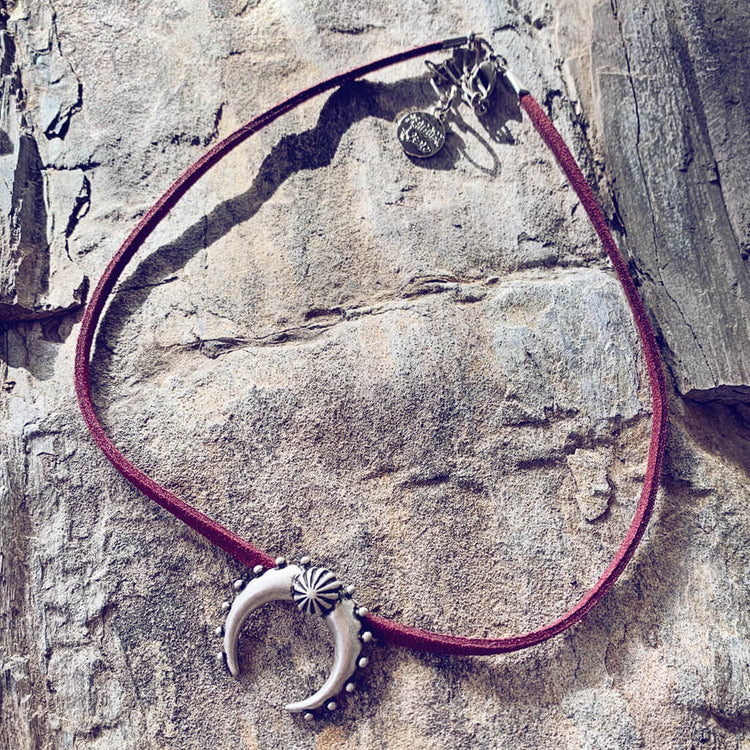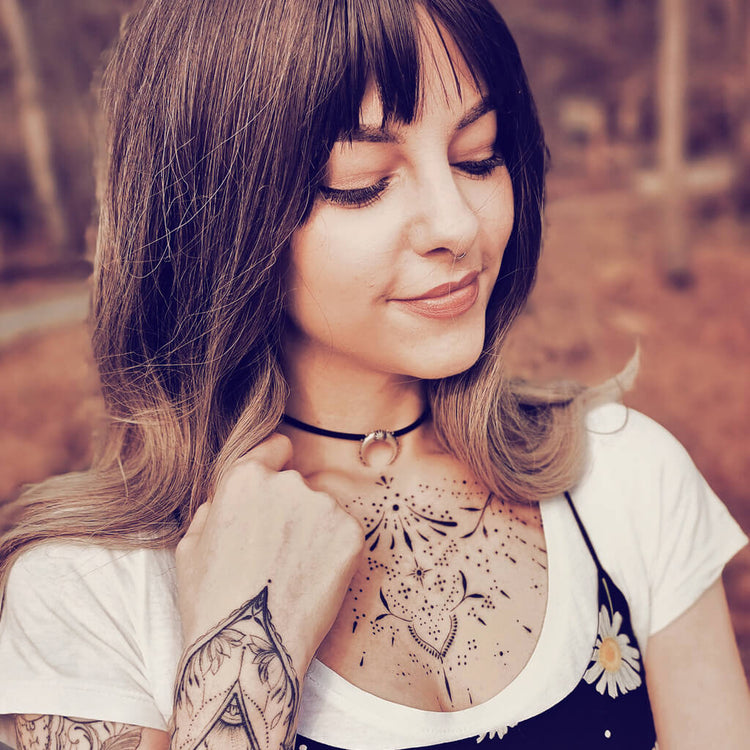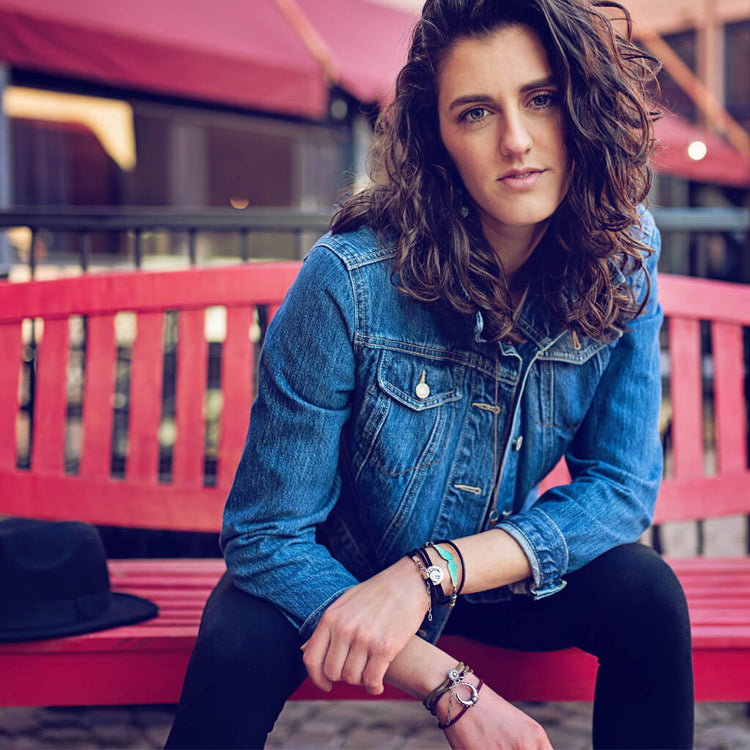 Product Details
The perfect find in your latest quest for style! This bold double horn choker, named after the goddess Artemis, represents the huntress on earth. Whether seeking adventure, or preferring quiet calm, this versatile boho-style necklace will go with just about anything. Featuring an antiqued silver-plated crescent moon focal attached to a soft vegan-friendly micro fibre cord, it combines a lobster clasp and extender chain, to create the ideal fit. Attached to your choice of black, olive green, dark brown or merlot cord, this choker can also be worn wrapped twice around the wrist as a bracelet, creating a pretty protection amulet that is a symbol of strength, energy, positivity and motivation. 
easy to wear as a choker necklace, or a wrap bracelet
comfortable vegan-friendly micro fibre suede cord
approx. 12-3/4" (32.4 cm) with lobster clasp and 2" (5 cm) extender chain 
available in midnight black, olive green, dark brown or burgundy merlot
* 3rd from last photo - 
model: Raffaella
 * last 2 photos - 
model: Eden
📷: jlucarelliphotography.com