dragonfly garden // czech glass pendant charm necklace
Hurry, only 2 items left in stock!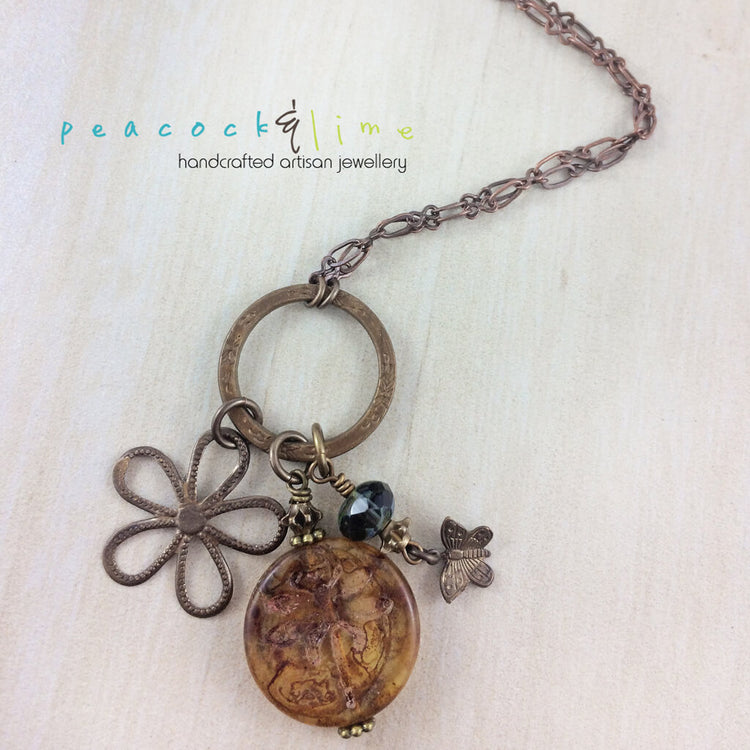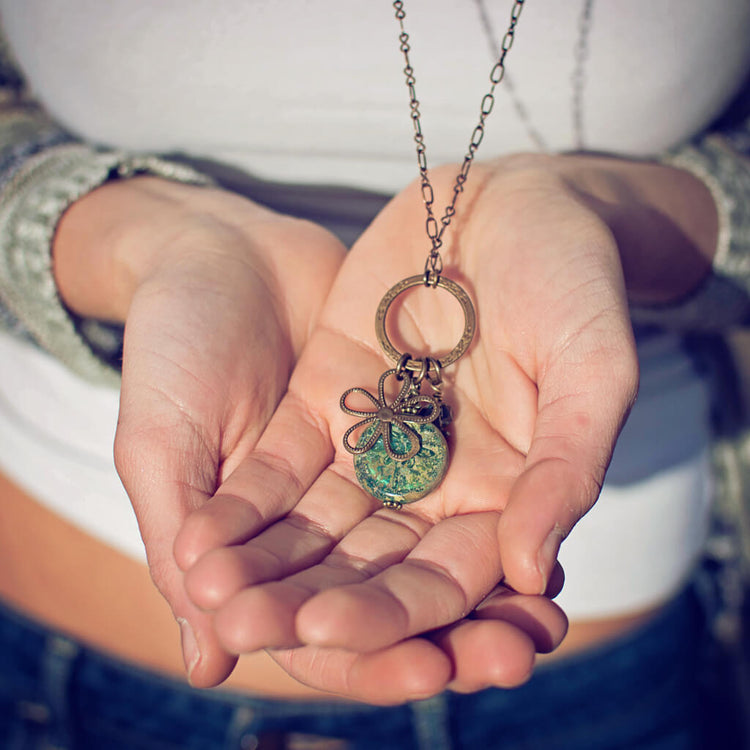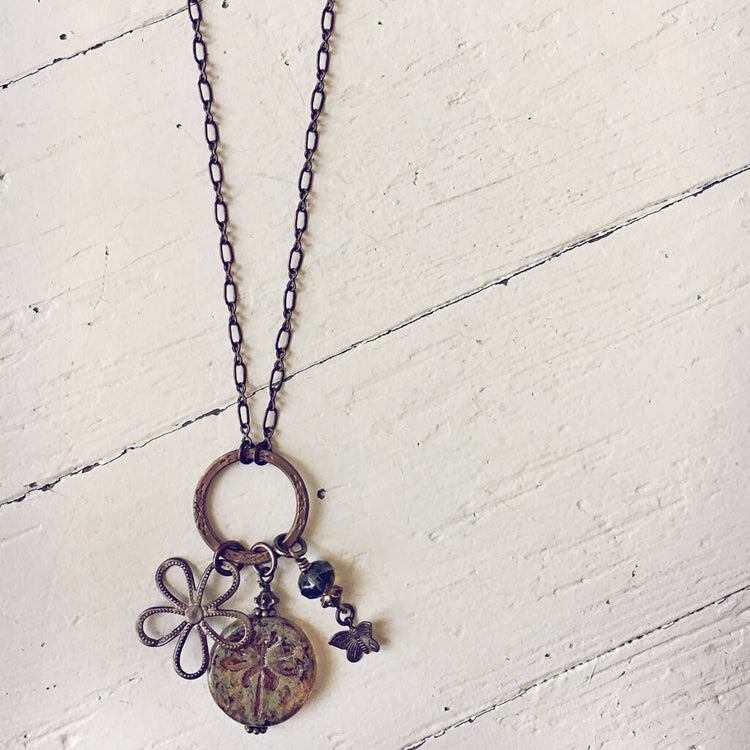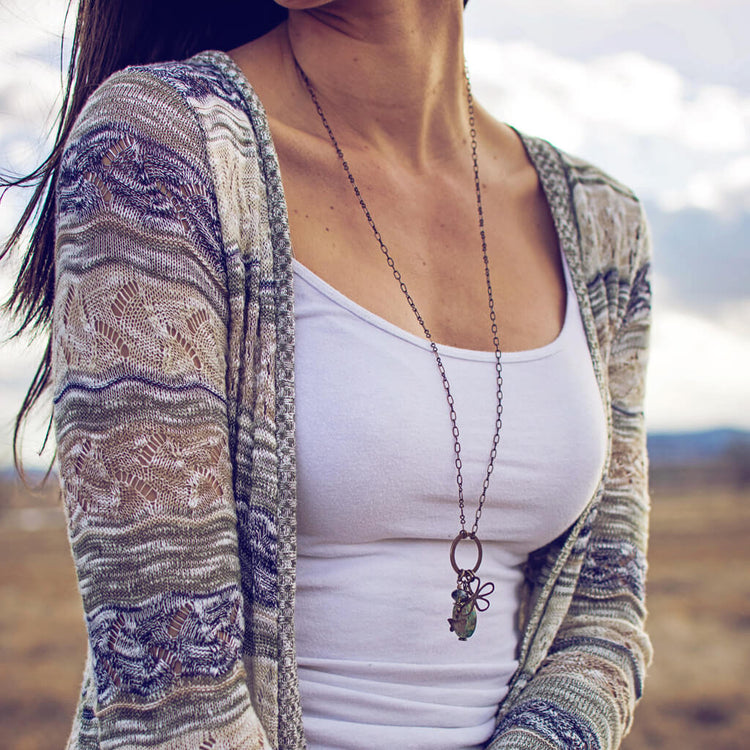 Product Details
Transform your style and move forward bravely as your true self. This dragonfly necklace will give you the courage to fly into your future. Featuring a stunning Czech glass bead in your choice of coloring impression-pressed with the image of a dragonfly, the circle-shaped pendant features a small butterfly charm, daisy, natural brass pieces, and smaller Picasso-finished round glass bead upon an eternity natural brass ring. To let the design truly speak its mind, the necklace is kept on a simple yet beautifully understated oval link chain. Ideal for layering or wearing alone, it is a piece that you may very well see on the 6th season of The Vampire Diaries if it is chosen. And lucky you…you can have it first!
Chain length measures approximately 32" (81 cm) with added 2-1/2" (63.5 mm) dangle focal pendant
All beads uniquely made by small family factory in the Czech Republic

Dragonfly bead available in the following options:
- Golden topaz with green patina accenting (similar to 3rd & 6th image)
- Teal green/blue with light brownish accenting (similar to the 1st & 4th image)
- Golden topaz (similar to the 2nd image)
- Green with purple/blue (similar to the 5th image)
- Dark red/brownish root beer color (shown on the bottom left of the 7th image)
With brave wings she flies ...⠀🦋⠀
It takes courage to grow up and become who you really are. ~ E.E. Cummings⠀

* Please note that these beads are made by a small family factory in the Czech Republic and are each unique. Variations will occur ... with no two beads being exactly alike.

 * first & last photos - 
model: instagram.com/edenvidal27/
📷: instagram.com/j.lucarelliphotography/