enchantment // copper electroformed crystal gemstone infused roller ball essential oil necklace
Hurry, only 1 item left in stock!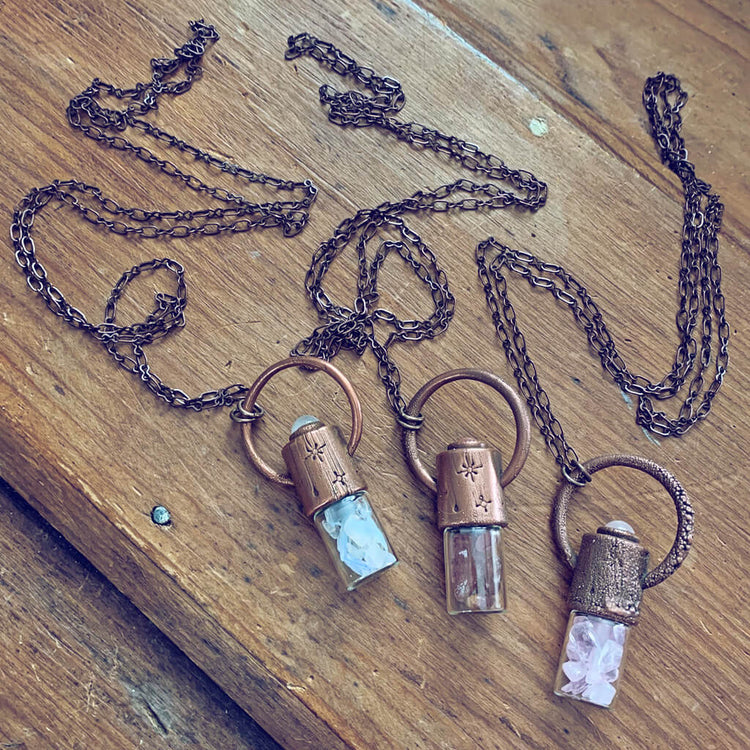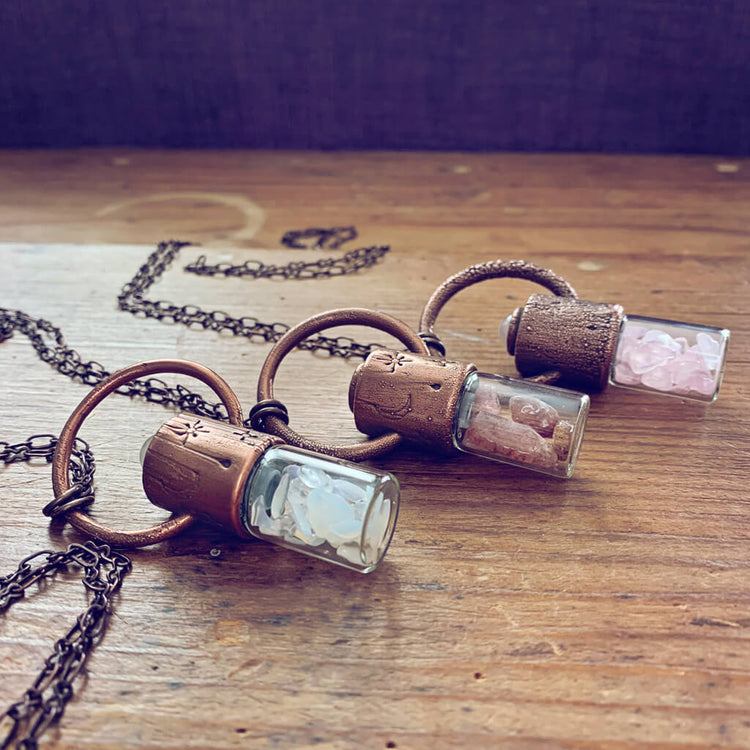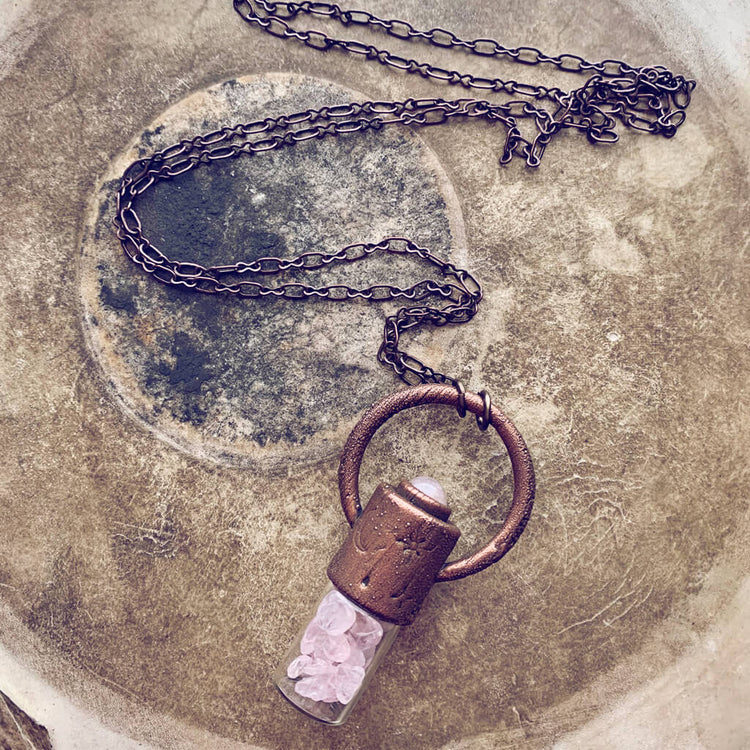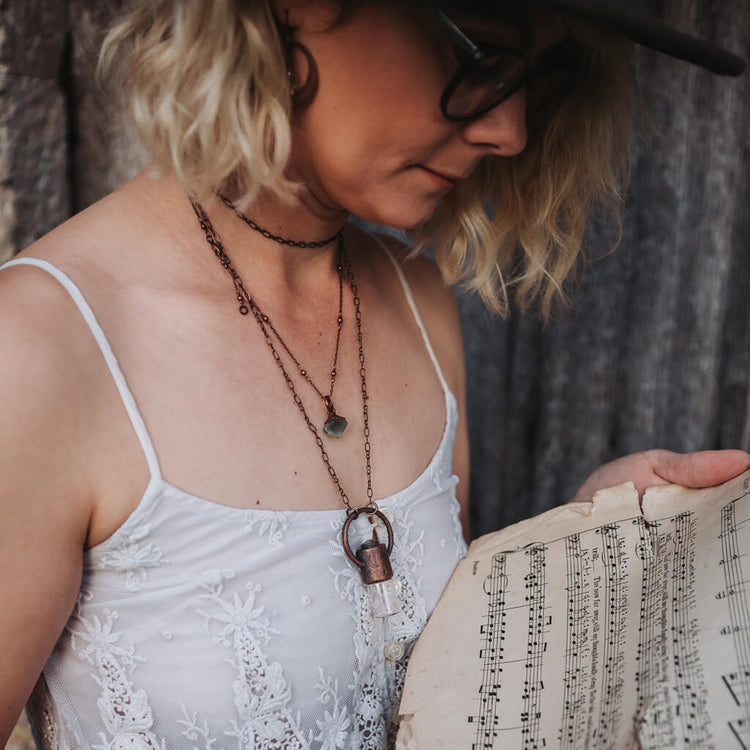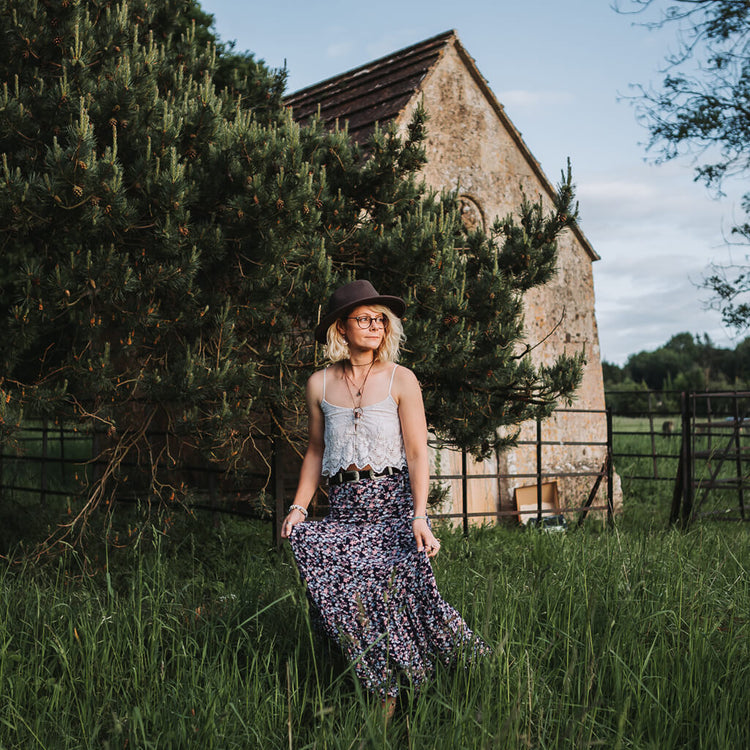 Product Details
Amplify your mood and your outfit, while smelling amazing at the same time with this enchantment necklace. Just as you are an original, so too are these one-of-a-kind copper electroformed crystal gemstone infused rollerball essential oil necklaces. No two will ever be the same! Each rollerball pendant bottle comes pre-filled with genuine tiny crystals and has a metal rollerball top. Suspended from an extra long copper plated chain, they arrive ready for you to add your own aromatherapy blends, or can be available pre-filled with organic fractionated coconut oil blended with your choice of genuine lavender, sweet orange, eucalyptus, bergamot or peppermint. Applied to the wrists, neck or behind the ears during your busy day, creates a great way to balance your energy and lighten your spirit while keeping your favourite scent close by at all times.
Features crystal gemstone on the top, with matching infused gemstone chips in the bottle.
Extra long chain measures approx 35" (88.9 cm) easily slips over the head, there is no clasp

Your choice whether to receive pre-filled, or left empty to add your own oil blends (please indicate your choice in the notes section at checkout, otherwise left empty will be sent)
Available in choice of amethyst, labradorite, opalite, rose quartz or strawberry quartz
 * last 4 photos - 
model: Beth
📷: wildandbarefootphotography.com