lunula // flame kissed boho copper or silver crescent moon necklace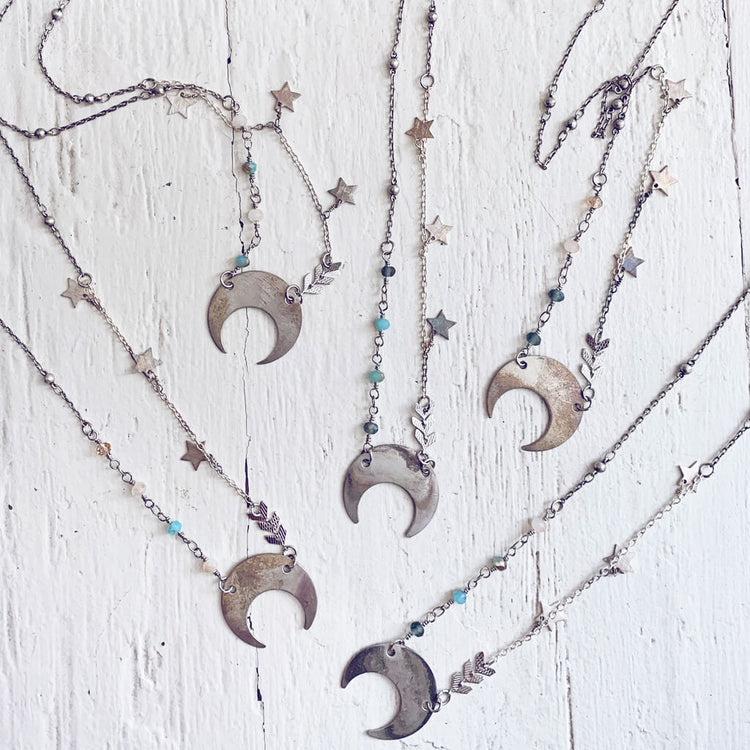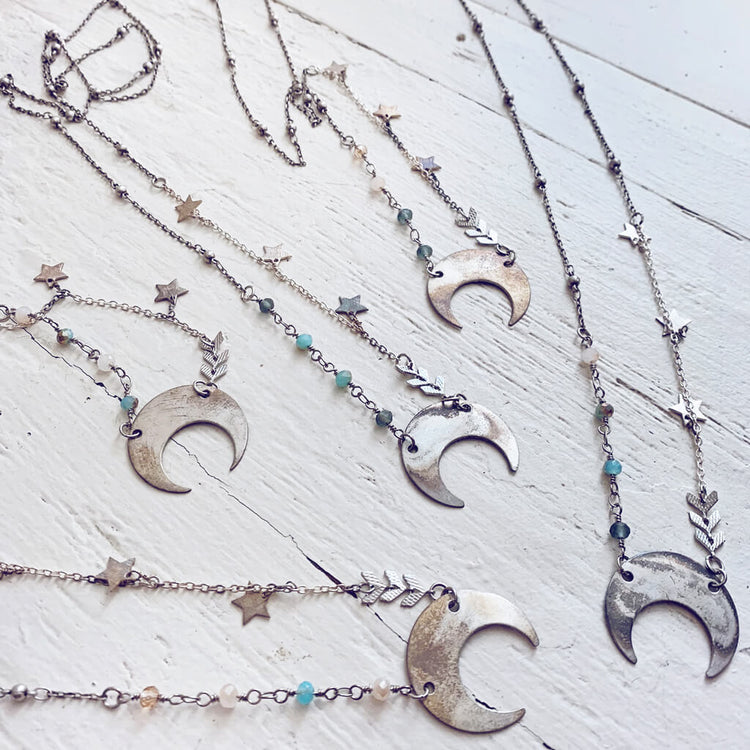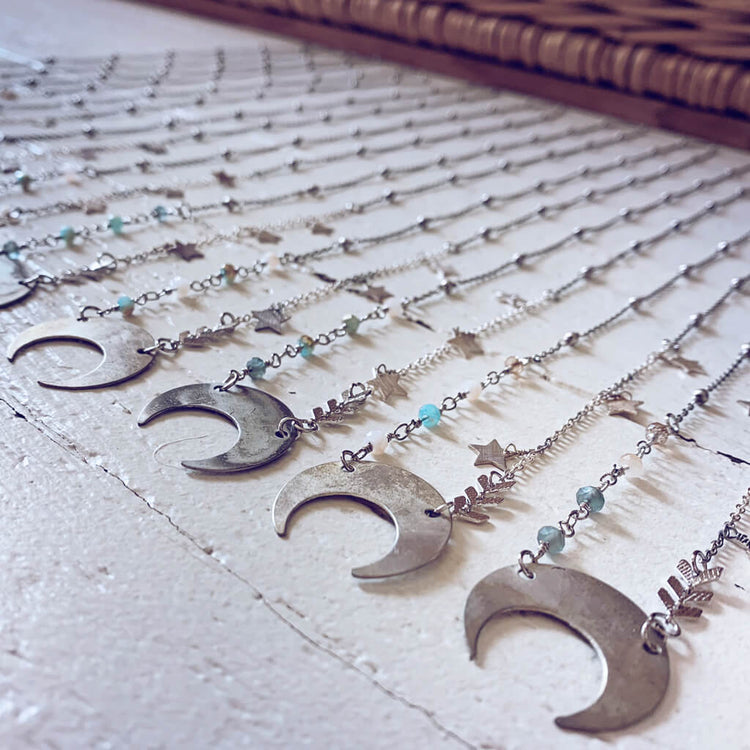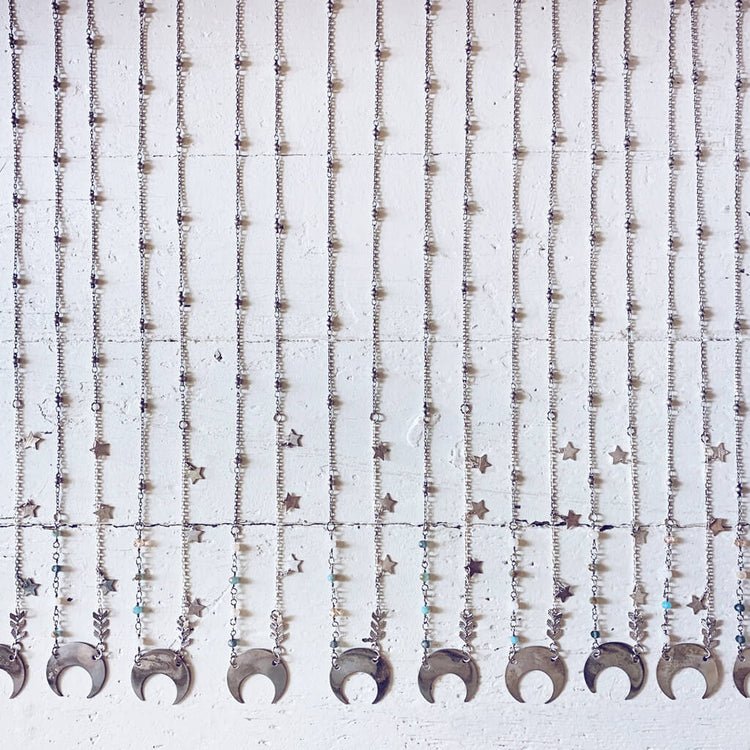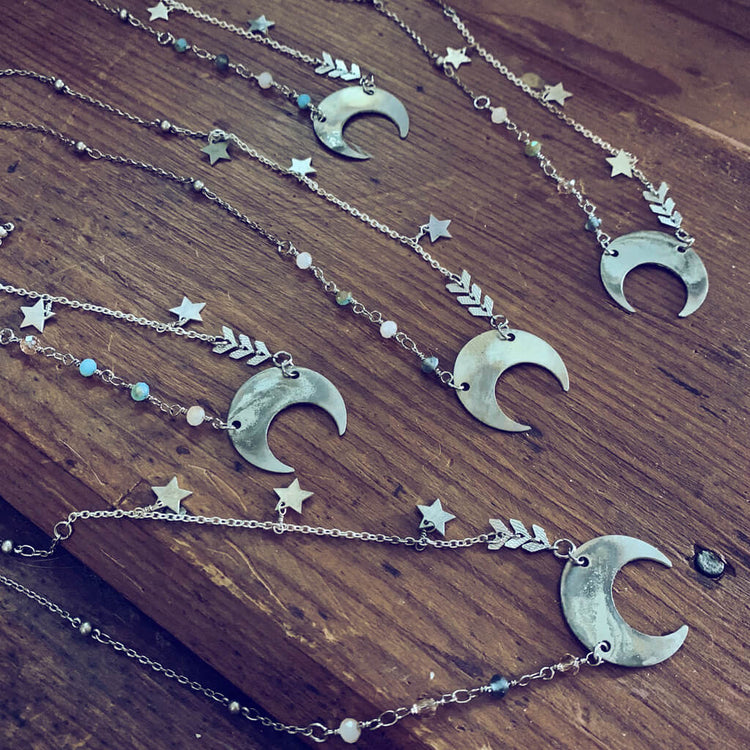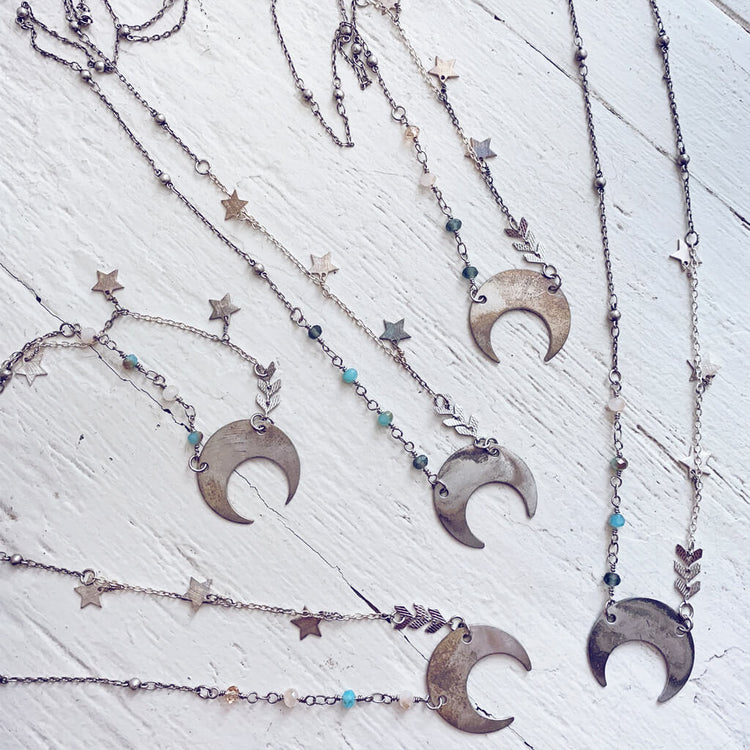 Product Details
Let the moon lead you to wear you need to be. This limited-edition crescent moon necklace in either flame-kissed copper or silver-tone features the celestial elements uniting in harmony. Tiny beads symbolize the planets while stars and mixed metals mingle alongside for this out-of-this-world pendant.
Evoking powerful feminine energy, intuition, wisdom, and spiritual elements, this necklace brings style and power to every look. Ethereal in every way, it will be your favorite accessory.
necklace measures approx. 26" (66.0 cm) in length
can easily slip over the head, there is no clasp
each handmade necklace is unique with different heat torched (flame kissed) markings & bead colours - no two necklaces will be the same
your necklace will be chosen at random, unless otherwise requested
Did you know ... ?
A lunula was a protective magical amulet worn by girls in ancient Rome, shaped like a crescent moon and intended to dispel harm or evil.