flame kissed boho crescent moon white lava bead diffuser / aromatherapy necklace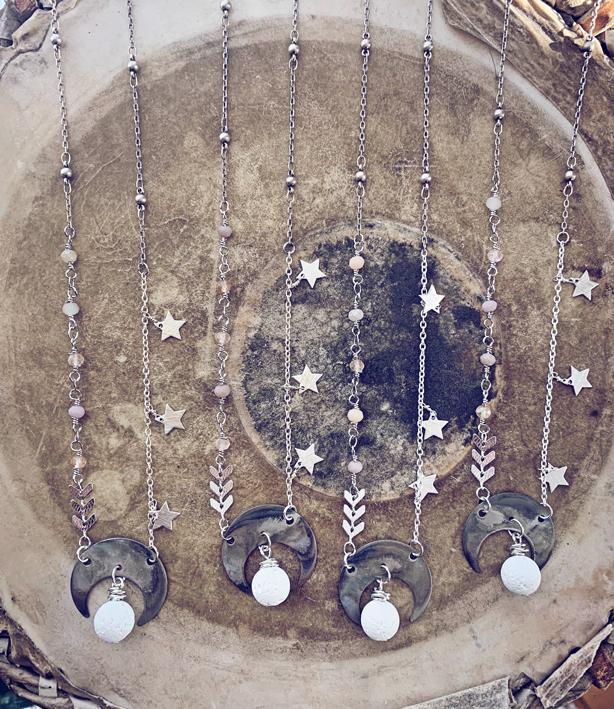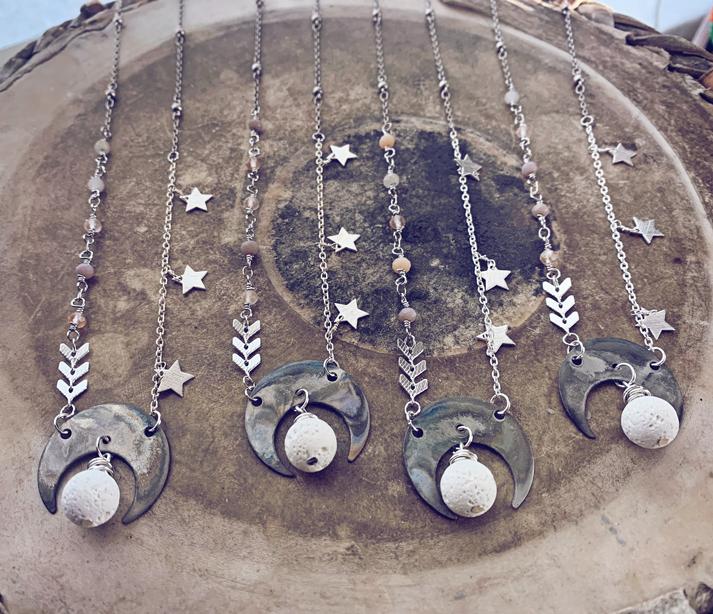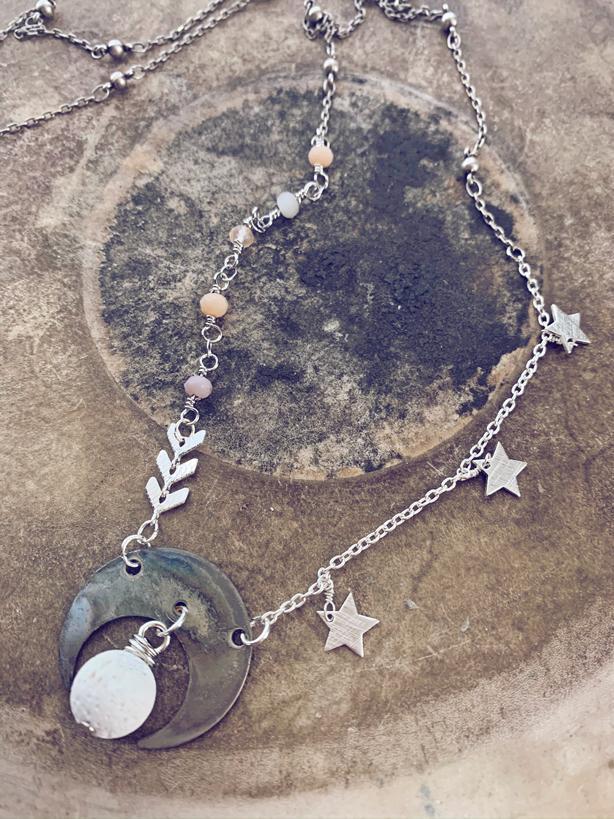 Product Details
Wear your favourite scent with this pretty flame kissed crescent moon necklace. It features a round white lava bead (excellent for absorbing essential oils) and is adorned with little pastel czech glass beads, dangling stars and various silver plated-chains to create a dainty, mystical, bohemian look.
The total chain length measures approx. 28", and can easily slip over the head (it does not have a clasp). 
Did you know ... ?
Lava beads are naturally porous and will absorb essential oils.
To use as a diffuser necklace:
Place a few (1 – 3) drops of your favourite essential oil directly onto the bead, rub with your fingers and let sit for 5-10 minutes to allow the oils to fully absorb into the bead. Refresh as needed. ⁠⠀
Enjoy your favourite scent throughout the day!

* please note - it is recommended to use clear oils with white lava stone beads as pigmented essential oils (such as those containing orange or blue) may temporarily stain the white stones. This will eventually fade, but a slight hint of colour may linger on.