flame kissed mountain range bar pendant necklace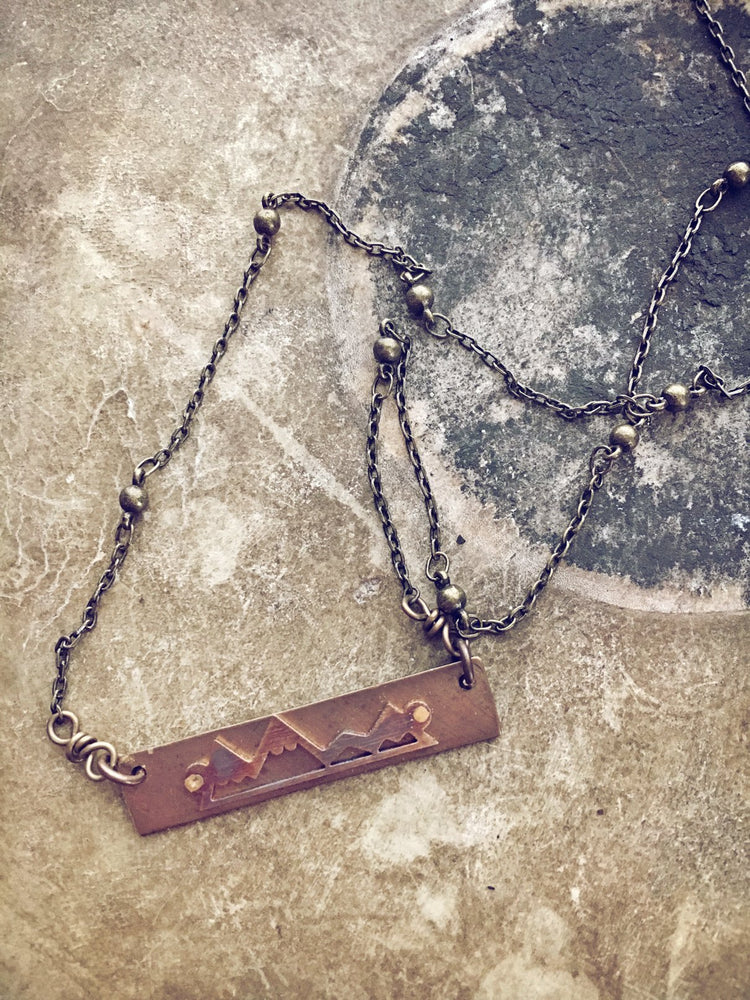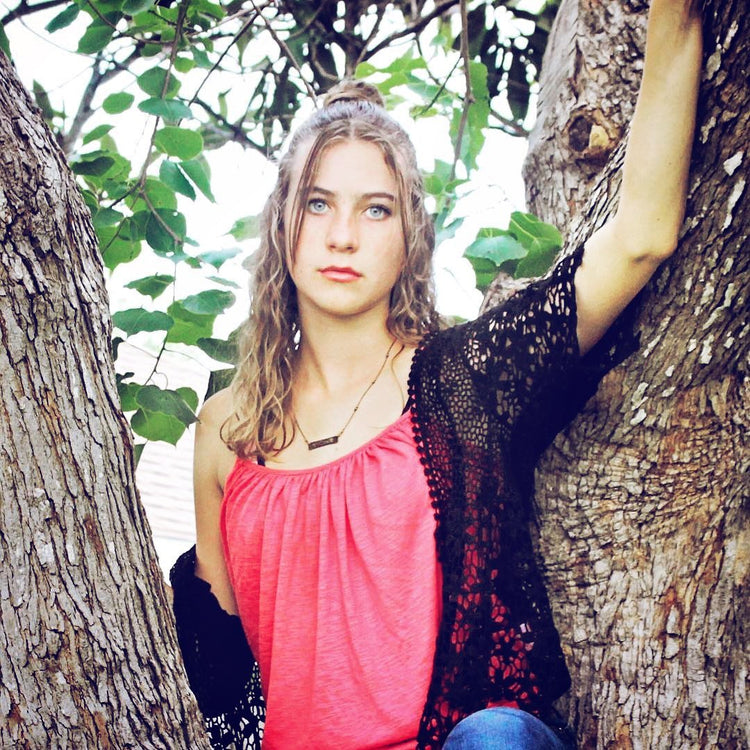 Product Details
"Keep close to Nature's heart, yourself; and break clear away, once in a while, and climb a mountain or spend a week in the woods. Wash your spirit clean..."
~ John Muir


This pretty, bar pendant necklace features a flame kissed mountain peak silhouette riveted to a brass bar pendant. It hangs from a lovely brass chain with round beads interspersed along it, and measures approximately 21" long with a small lobster clasp for easy opening.

It is intended to hang below the base of the neck where it can easily be seen and admired.

* Please note: due to the nature of handmade ... the brass tag markings may differ slightly than as shown. Each piece is individually flame kissed by hand and is therefore unique ... no two are ever exactly alike.


For those longing to be in the mountains ...