focus // amazonite & hematite long feather pendant necklace
Hurry, only 1 item left in stock!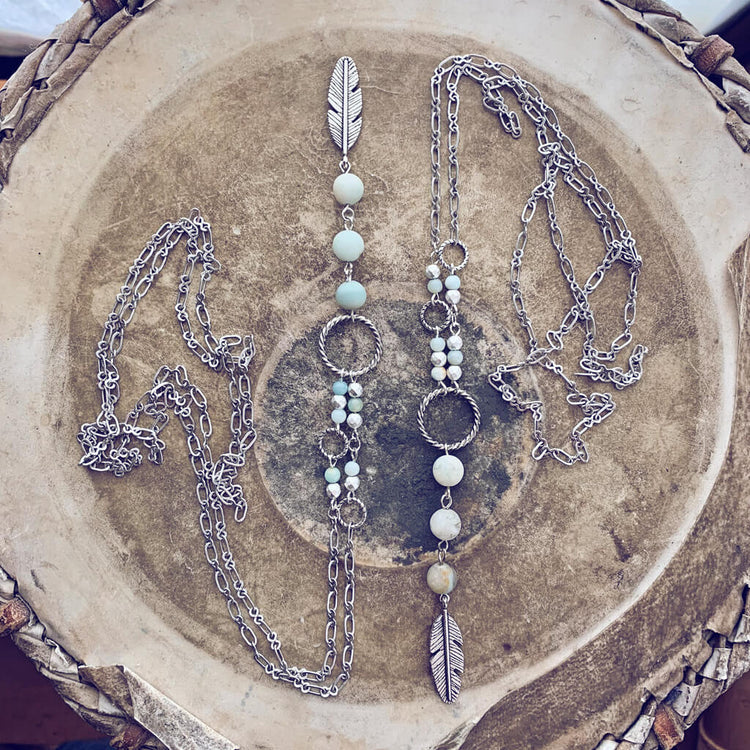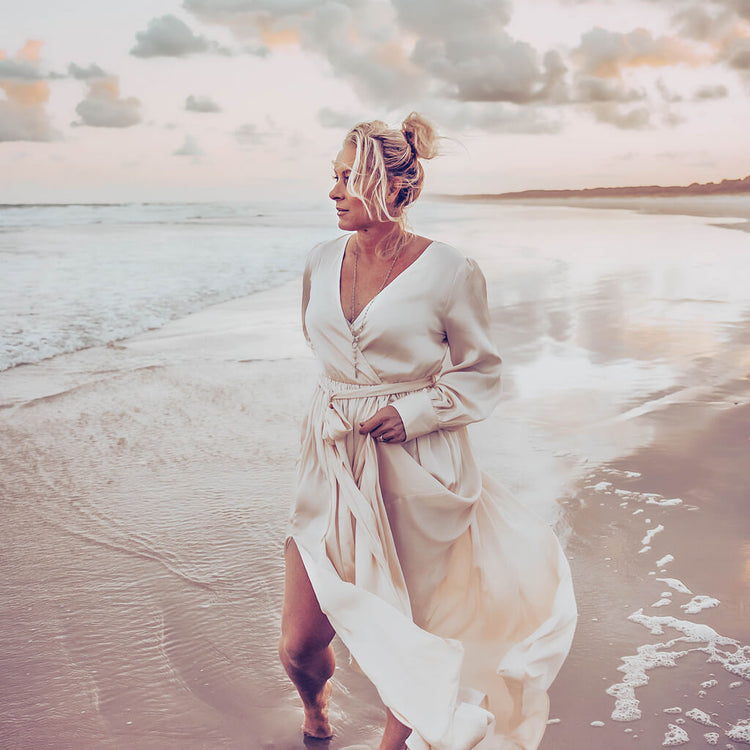 Product Details
Soothe your soul and protect your spirit without compromising your style. This focus feather pendant necklace uses genuine amazonite gemstone beads paired with plated hematite beads, and silver-plated rings, components, and feather charm on a simple, long chain that accentuates your outfits that bare your neck and décolleté. Each stone is different thanks to their handmade nature, making every one of these necklaces a complete original creation, made just for you. As amazonite soothes and calms for your physical and mental wellness, it is said to bring good fortune and success. Hematite, long known for its protective powers, helps transform negative energy into positive, bringing you more than a beautiful accessory for daily wear.
Genuine amazonite and hematite
Comes in choice of 2 different lengths
Long length is approx. 30" (76.2 cm) chain + 3-1/4" (8.25 cm) dangle pendant
X-Long length is approx. 38" (96.5 cm) chain + 3-1/4" (8.25 cm) dangle pendant
* last 2 photos - 
model: Joey 
📷: Naomi Clarke Photography