free spirit leather boho wrap bracelet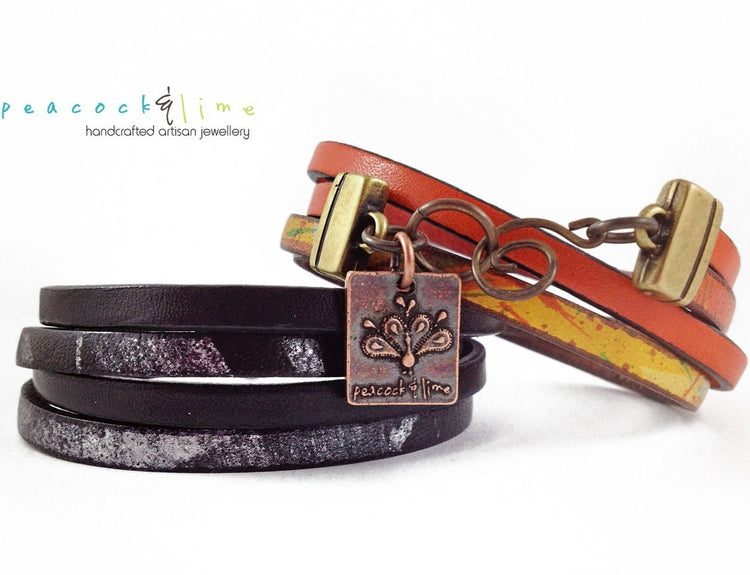 Product Details
"free′ spir′it - a person with a highly individual or unique attitude, lifestyle, or imagination; a person who is not constrained by convention, as in lifestyle or dress; nonconformist."
The handmade, colourful Free Spirit double leather wrap multi strand bracelet combines both a strand of multi coloured watercolor-like patterned leather (with beautiful red, yellow, orange, blue, green & natural hues) along side a matching strand of either orange, mustard yellow, royal blue, teal blue or red (your choice), or a black & silver patterned leather along side a simple black piece then paired with natural brass components and finished off with an exclusive copper plated Peacock & Lime tag.  Earthy, boho chic.
It closes with a stylish spiral hook clasp and looks fantastic either on it's own, or when worn with other bracelets (as shown in the last photo) for an even more layered look.
The bracelet measures approx. 14 3/4" long including the clasp and will fit comfortably around a 6" - 6 3/4" wrist. Other sizes can be made as a custom order.