gem // tiny copper electroformed quartz pendant necklace
Hurry, only 2 items left in stock!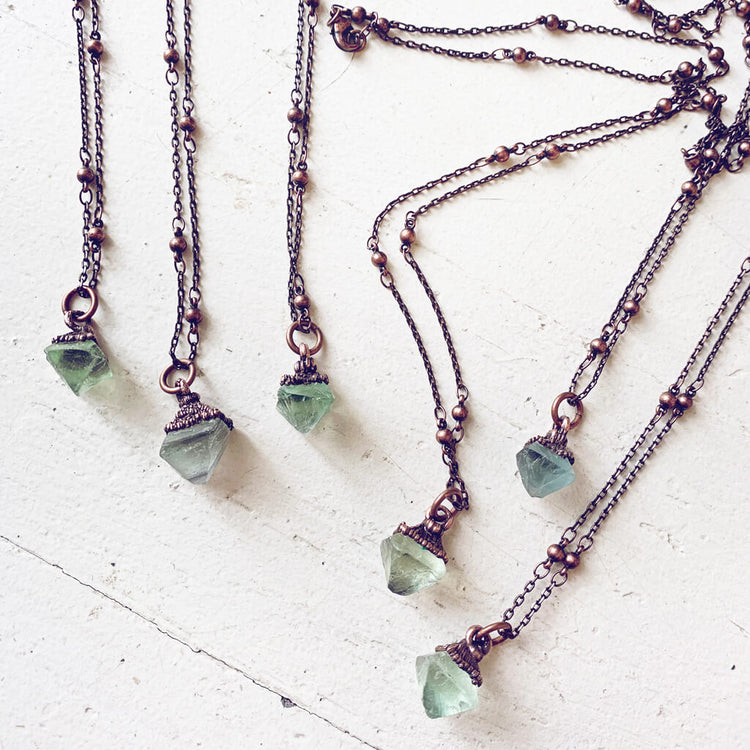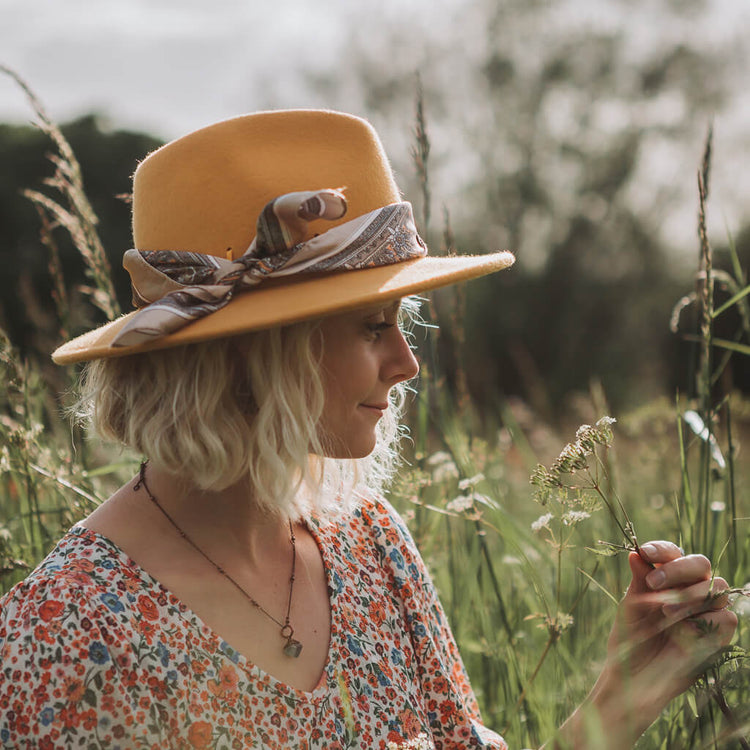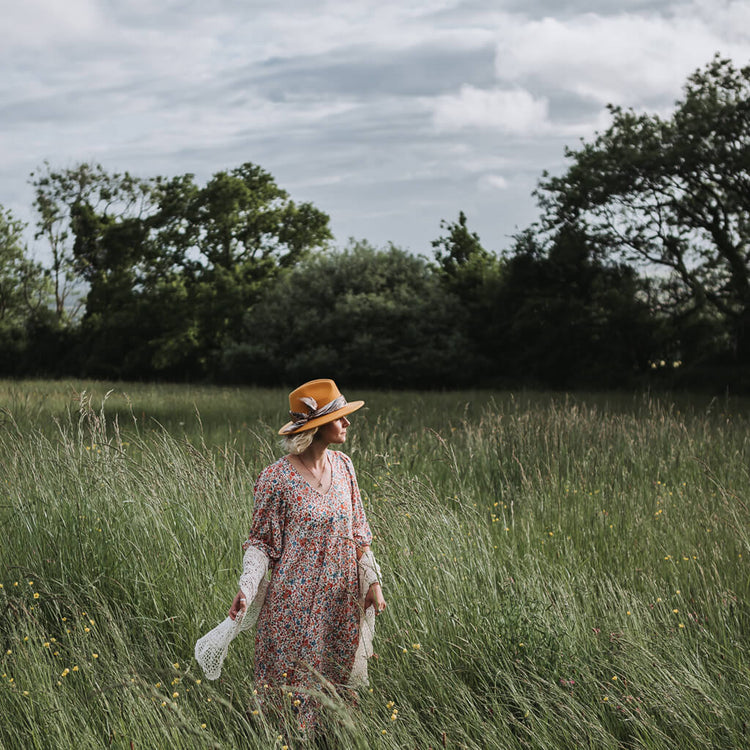 Product Details
Harmonize your look with a dainty little treasured gem pendant. A perfect piece to go with just about any outfit, this little copper electroformed top quartz necklace features either an octahedron shaped pendant or raw gemstone chunk and is suspended from a 19" (48.26 cm) antiqued copper-plated satellite chain. The cutest little necklace that just may help increase inspiration and stimulate creativity as you wear it, this one will have you feeling pretty and wearing on repeat!
copper electroformed quartz pendant, in your choice of green fluorite, amethyst, rose quartz or strawberry quartz

pendant measures approx. 1" (2.54 cm) including the circle jump ring

chain length measures approx. 19" (48.26 cm), with lobster clasp for easy securing

one-of-a-kind pendant chosen at random, unless otherwise requested
 * last 3 photos - 
model: Beth
📷: wildandbarefootphotography.com