harmony moonstone // gemstone bead mala bracelet with moonstone and fossil jasper
Hurry, only 1 item left in stock!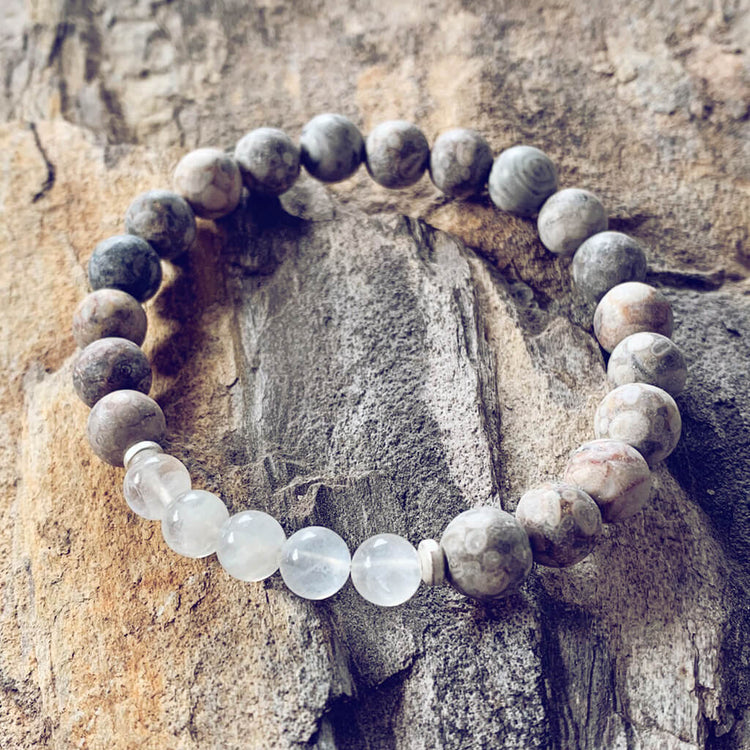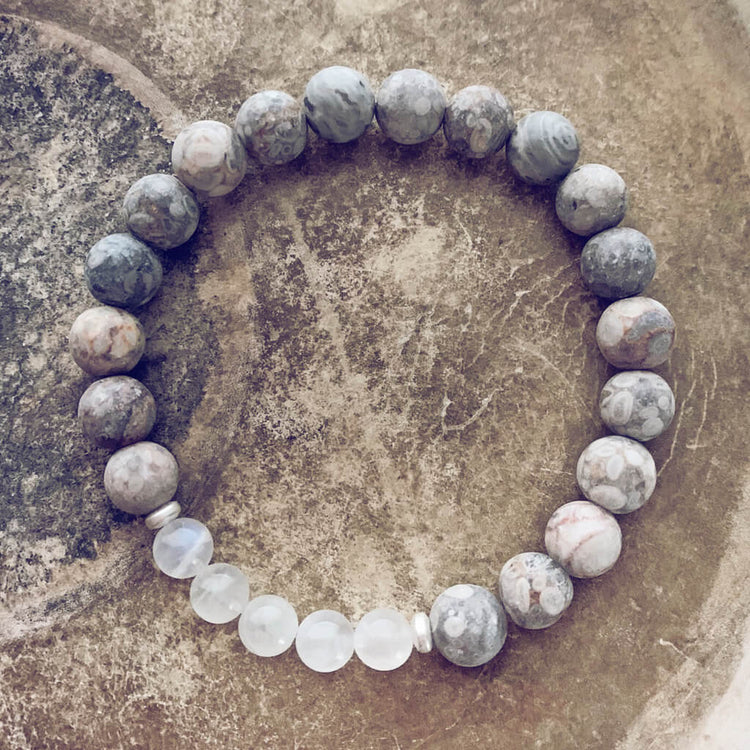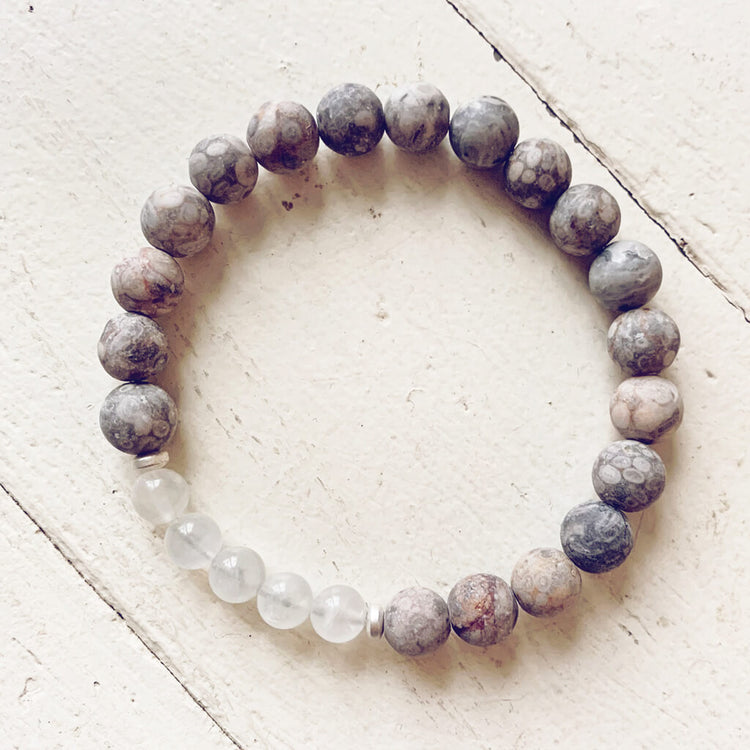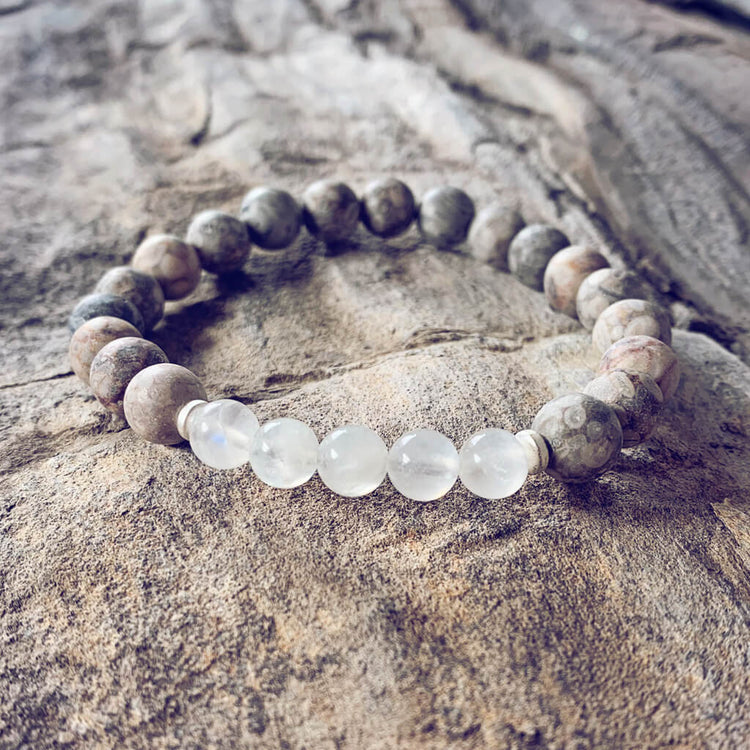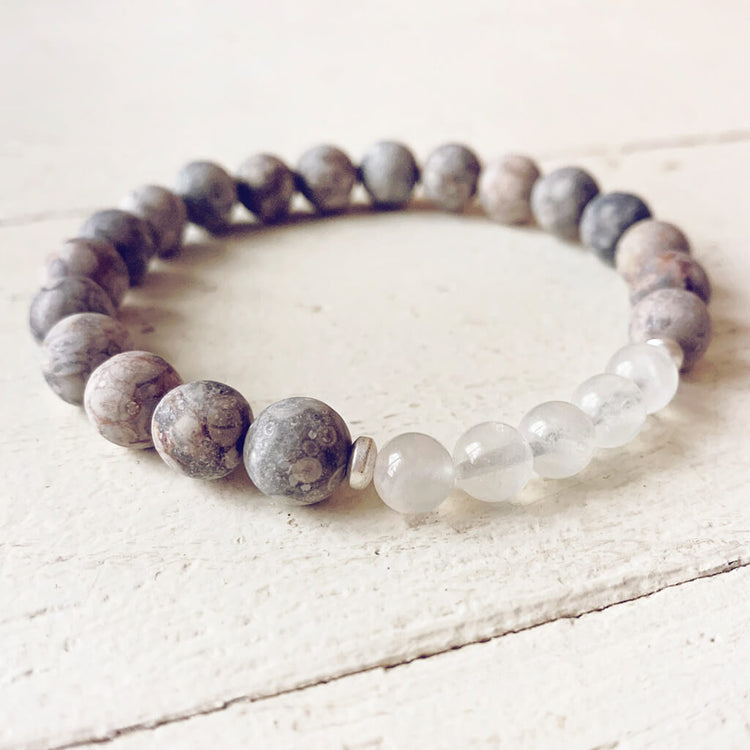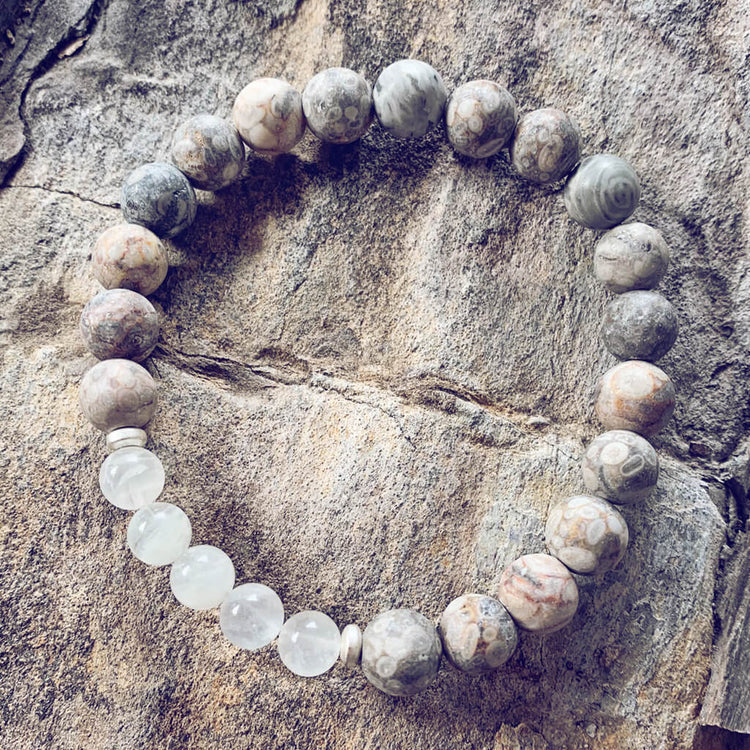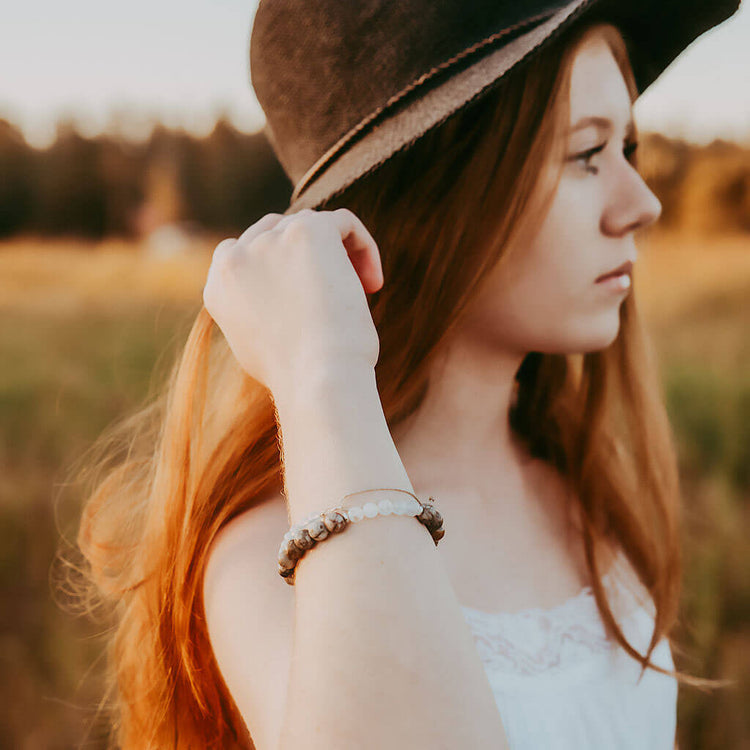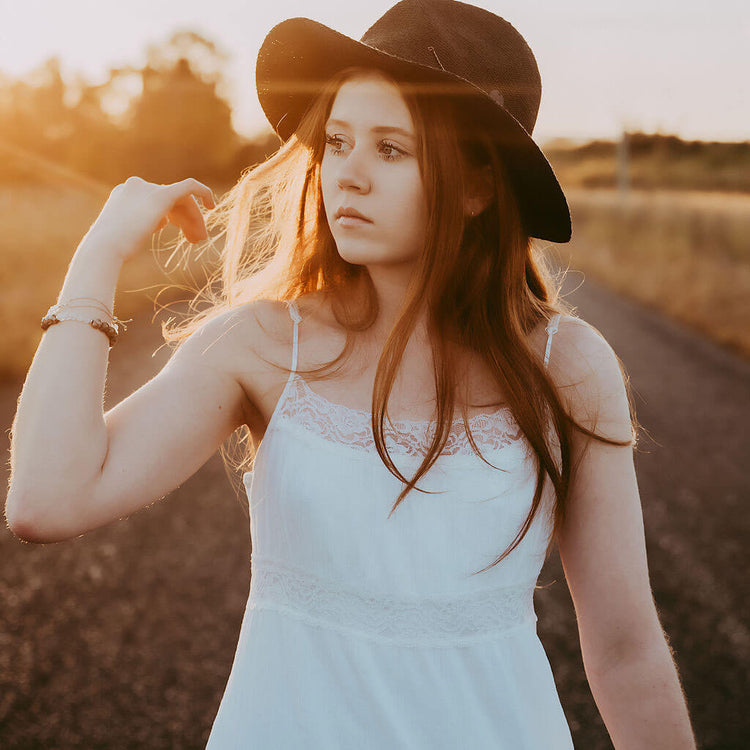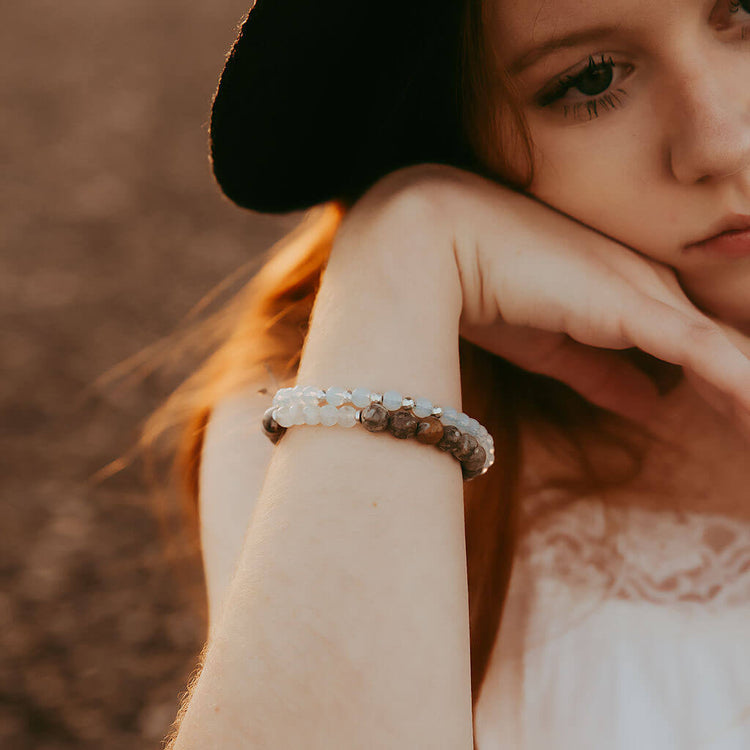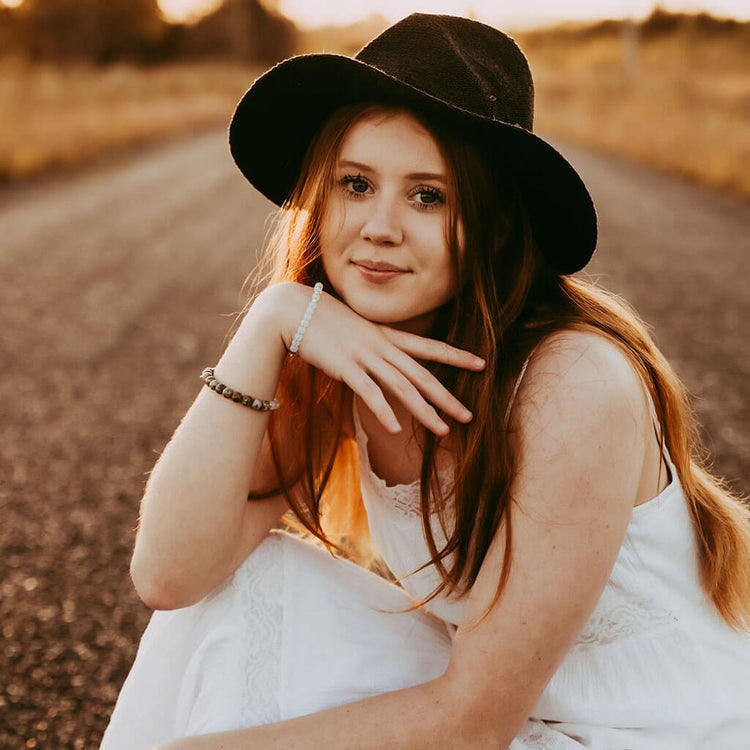 Product Details
Like the moon shining in the darkest of nights, this moonstone and fossil jasper beaded bracelet can act as a beacon of light illuminating your wrist. Made with matte fossil jasper, silver plated hematite and 5 moonstone gemstone beads, the subtle, neutral hued tones are sure to go with just about everything. Moonstone, known for strength, inner growth & new beginnings - will quickly have this bracelet becoming a new staple must-have in your ever changing sense of style. Capture the light and play with it's mystical energies wearing a single bracelet - or multiples piled up high - the stretch cord makes it easy to slip upon your wrist. 
Why 5 feature beads? The intent is that each bead represents an energy ... strength, balance, confidence, happiness and love 💜

Features moonstone, hematite and fossil jasper stone beads

Stretch cord makes it easy to slip over wrist
Sized to fit approximately 6-1/4" (15.9 cm) - 7-1/4" (18.4 cm)
* last 4 photos - paired with the tiny treasure mini opalite gemstone bead stacker bracelet
model: Jess
📷: Naomi Clarke Photography