hike // pewter mountain hand stamped pendant necklace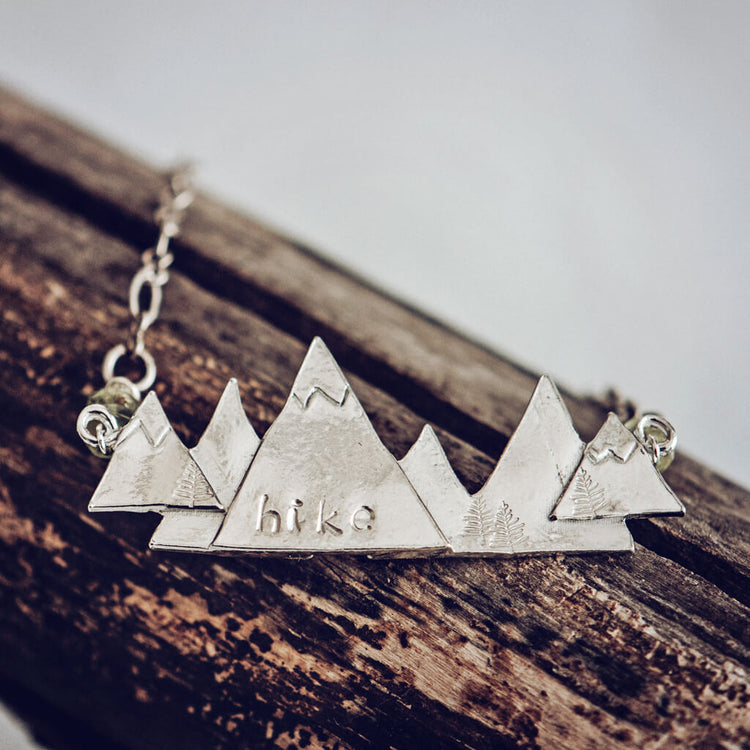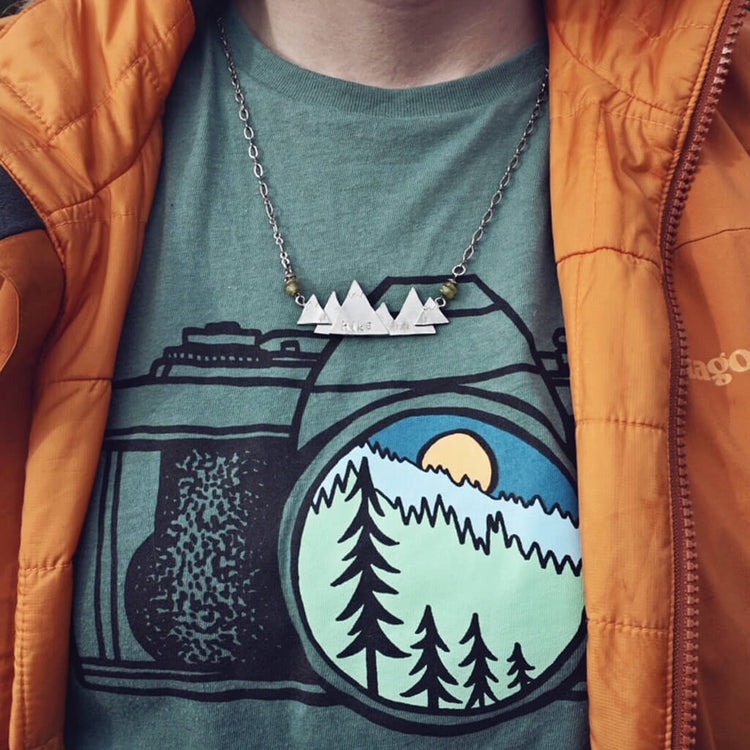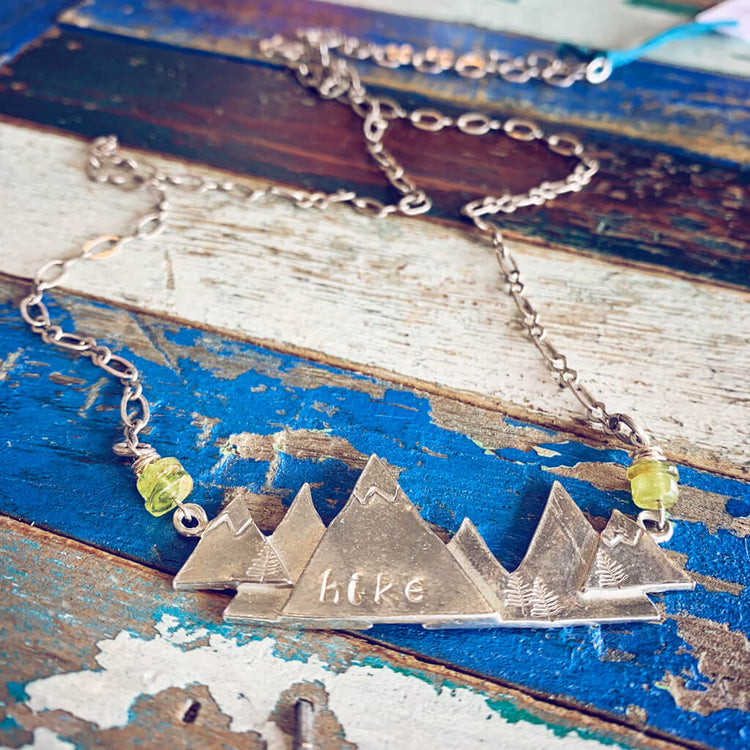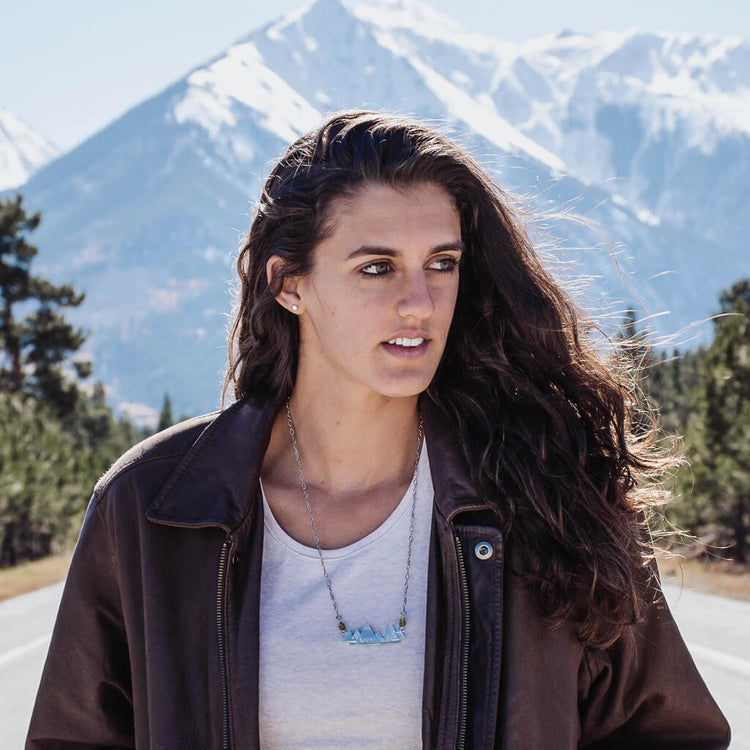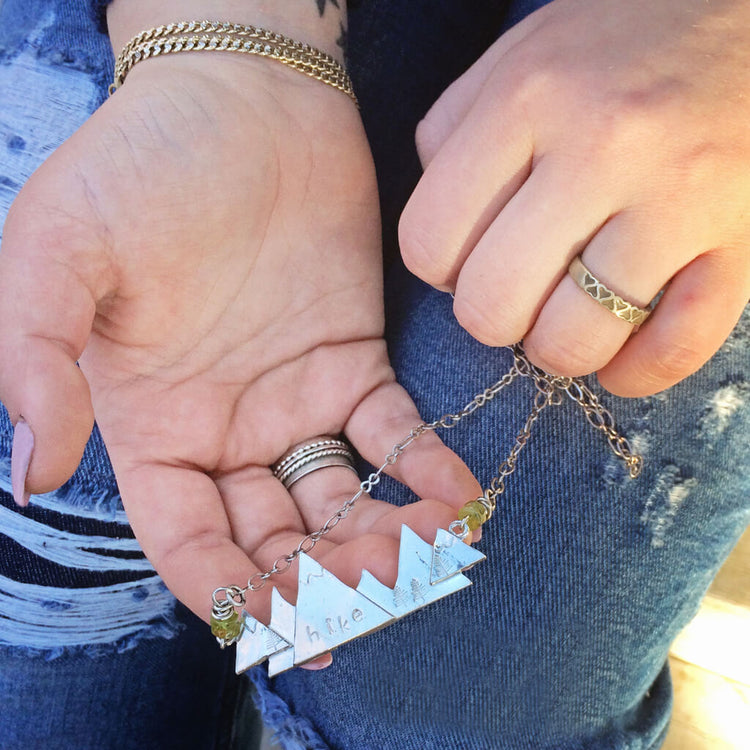 Product Details
Love nature? Then get back out there for your next adventure! Nothing is holding you back from reaching the summit except you! You can show your love for the mountains with this handmade pewter mountain pendant necklace. Fitted with peridot gemstone beads that add a pop of color on the chain, the pendant features intricate details like snow-capped mountain peaks and pine trees. The finishing touch is a hand stamp of the word "hike."
Please note that as each necklace is lovingly handmade; you will never see any two that are exactly the same for a unique treasure that shows your love for adventure.
Pewter hand-stamped mountain pendant
Antique silver-tone chain measures approx. 24" (60.9 cm) long, designed to slip over your head - there is no clasp
Touched off with peridot gemstone beads
Perfect for the outdoor enthusiast!
* 2nd photo - 
model: Emily
📷: esandrus
* 4th photo - 
model: Eden
📷: jlucarelliphotography.com