itty bitty Kepler 407 // garnet & sterling silver necklace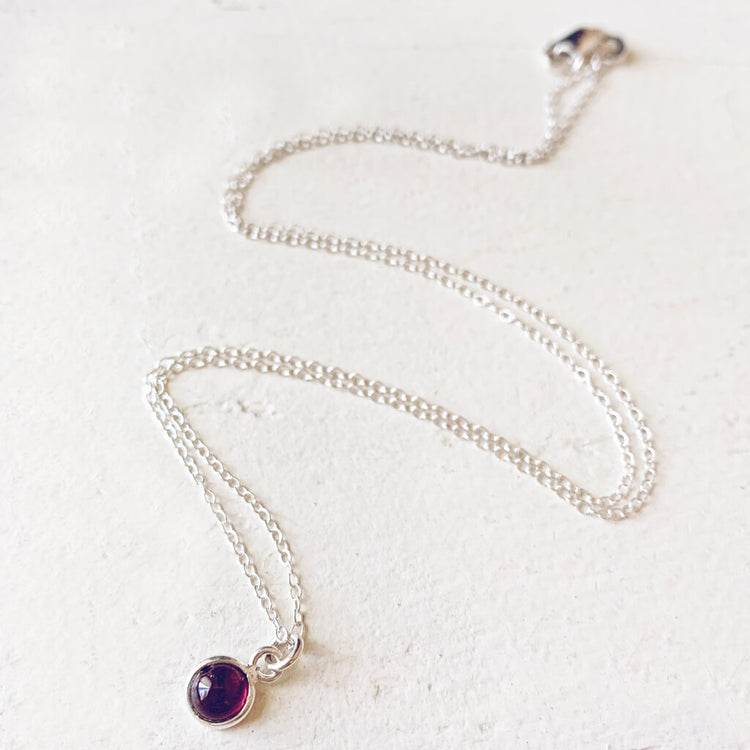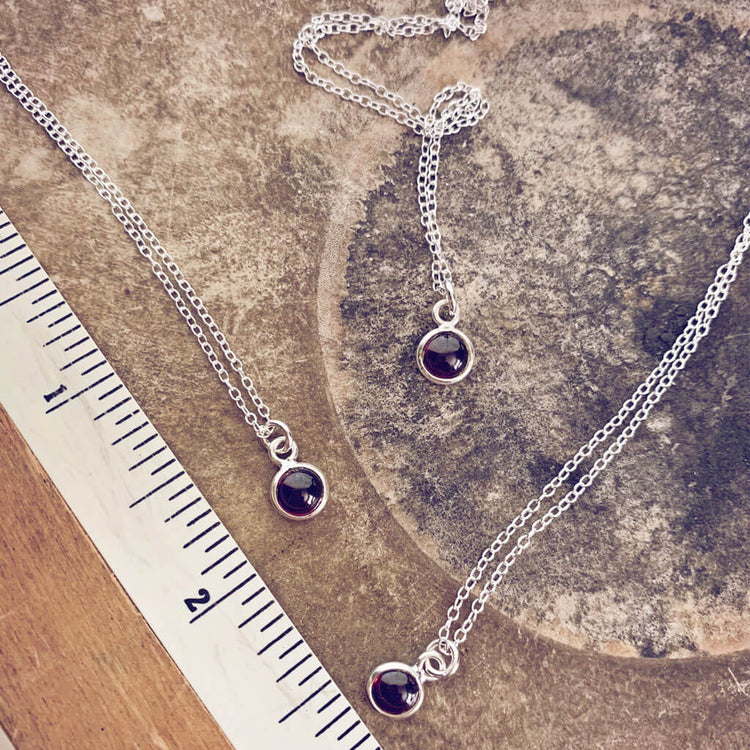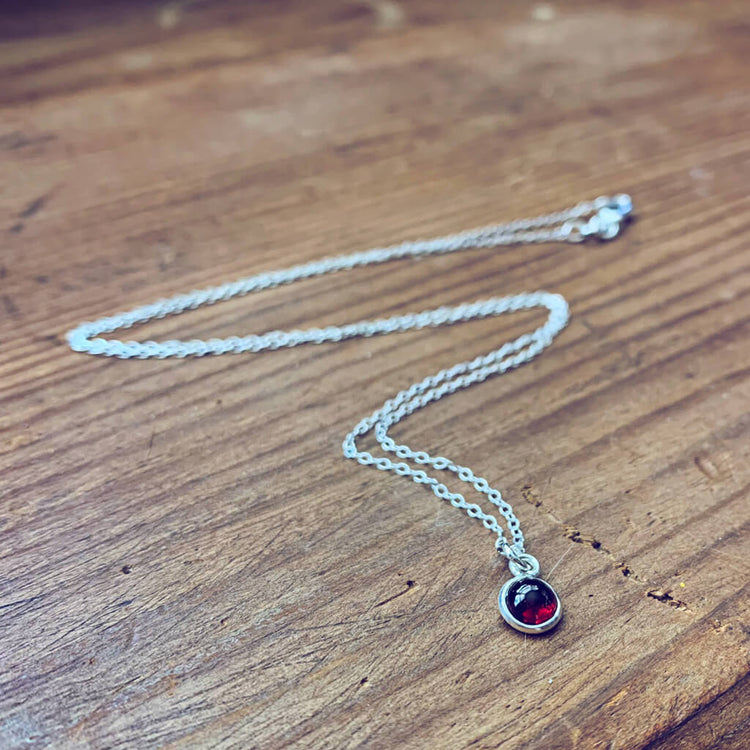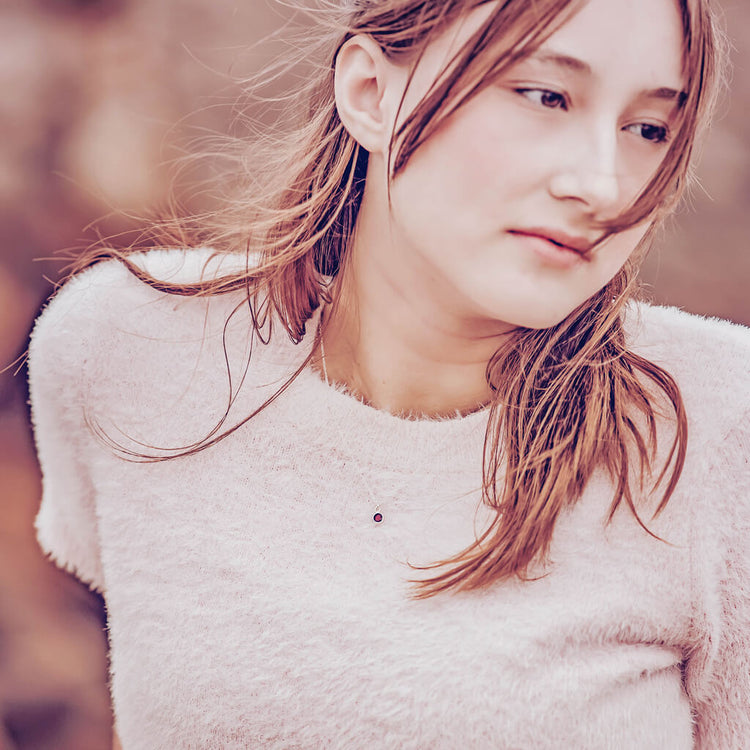 Product Details
Revitalize your feelings of courage and hope with simple, minimalistic style. Adorned with a tiny (6mm) garnet charm, and attached to a dainty sterling silver 18" (45.7cm) chain, this Kepler-407 necklace represents a little guiding light wherever you go. Long been thought of as a traveler's stone - a garnet is often gifted to a loved one before they embark on travel, to help illuminate their way. Whether paired with another necklace (or two, or three) or left all on it's own, this necklace will bring a little shine to your style.
Tiny garnet charm encased in sterling silver
Sterling silver 18" (45.7 cm) chain with clasp

Birthstone for January 

Kepler 407 is a star that can be located in the constellation of Draco. It has a high concentration of silicon, and as a result, has an abundance of garnet in it's stiff upper mantle.
* last 2 photos - 
model: Bailey
📷: Naomi Clarke Photography