flutter // itty bitty sterling silver butterfly hoop sleeper earrings⁣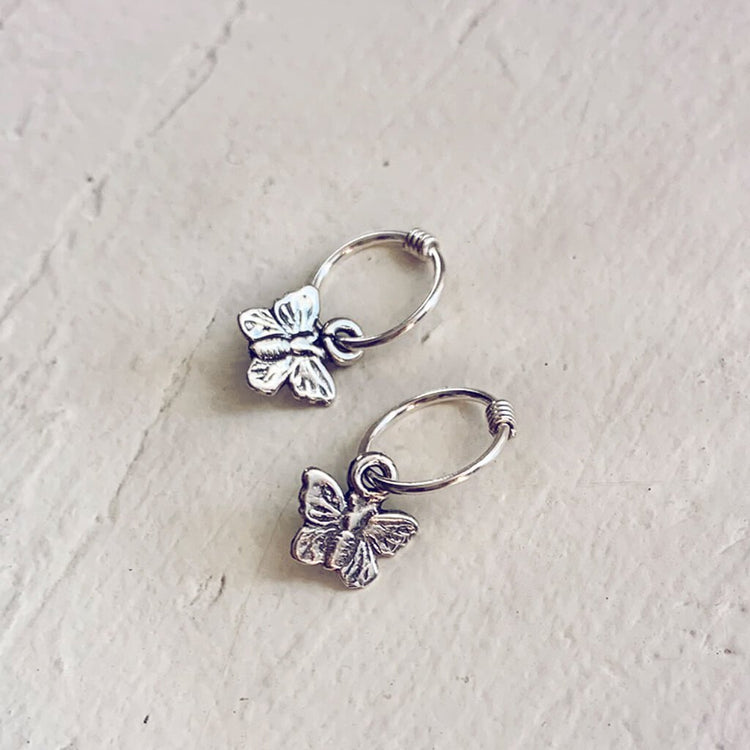 Product Details
Limited edition tiny sterling silver sleepers featuring little silver butterfly charms on super itty bitty hoop earrings with a wrapped wire spiral detailing. 
- a sweet, simple design that makes them perfect for everyday wear!

These earrings measure approx. 10mm (3/8") in diametre.
DID YOU KNOW… ?
Butterflies are a symbol of transformation. They represent endurance, change, hope, and life. Butterflies are also symbolic of finding joy in life and lightness of being.

~ Most butterflies feed on nectar from flowers. 
~ Butterflies have taste receptors on their feet.
~ Butterflies can not fly if they're cold.
~ Scientists estimate that there are between 15000 and 20000 different species of butterfly.