unity II // gemstone teardrop pendant necklace
Hurry, only 1 item left in stock!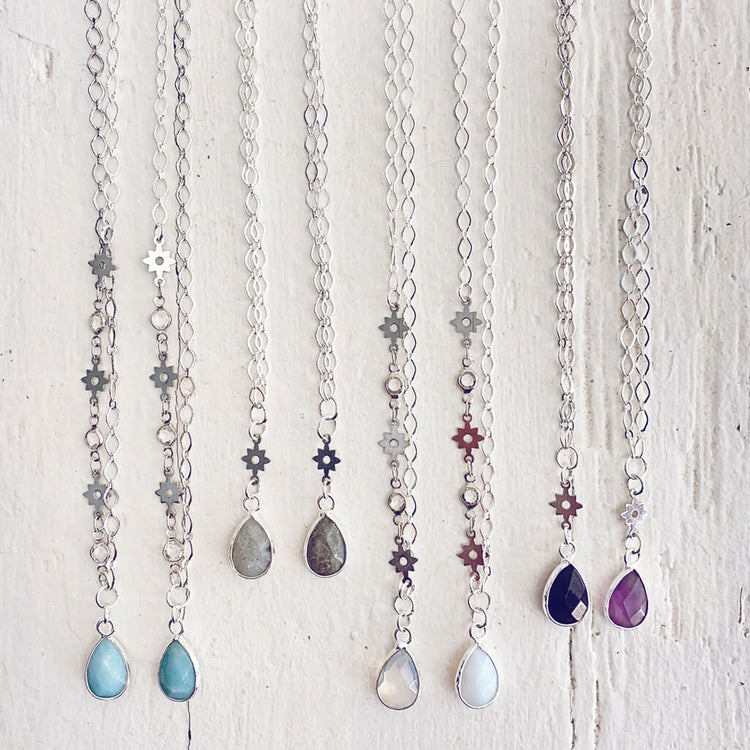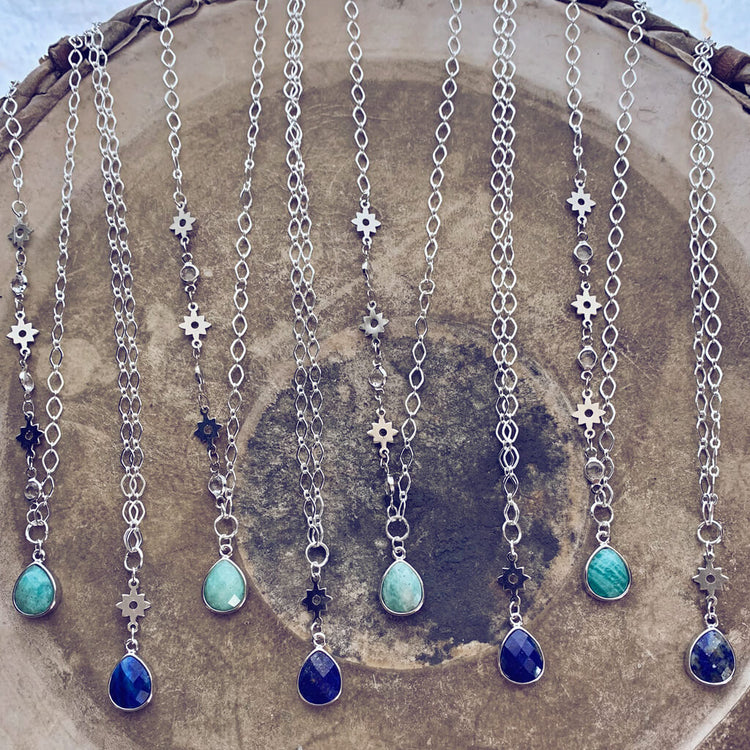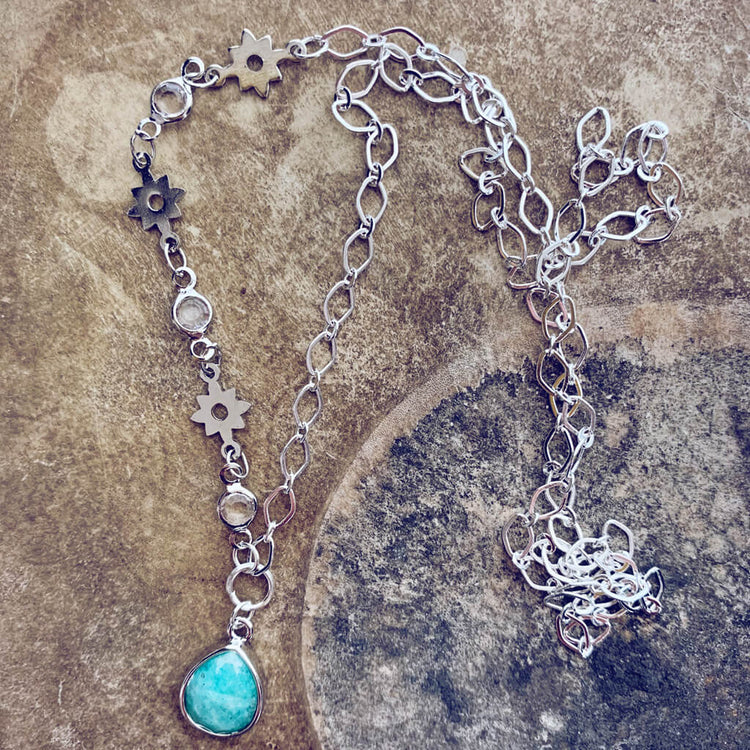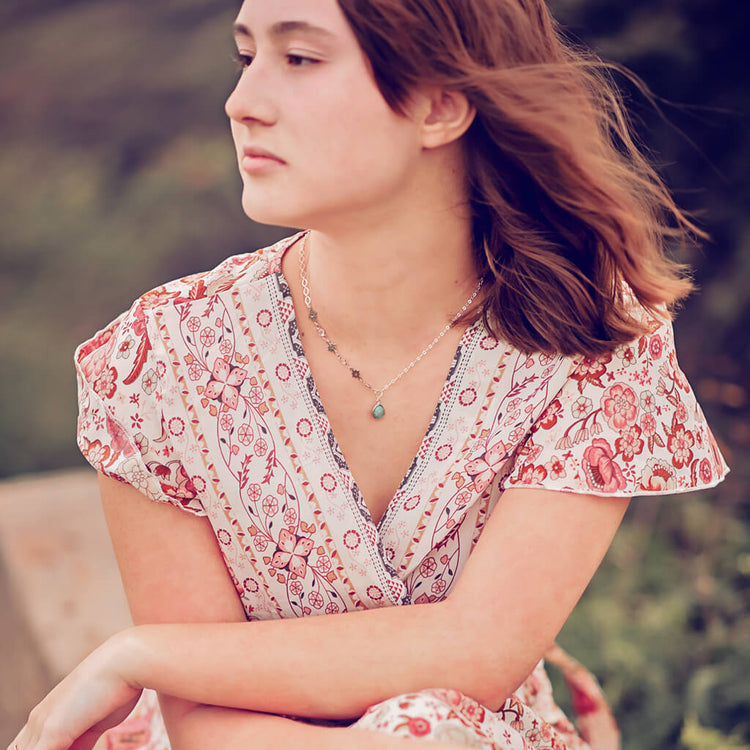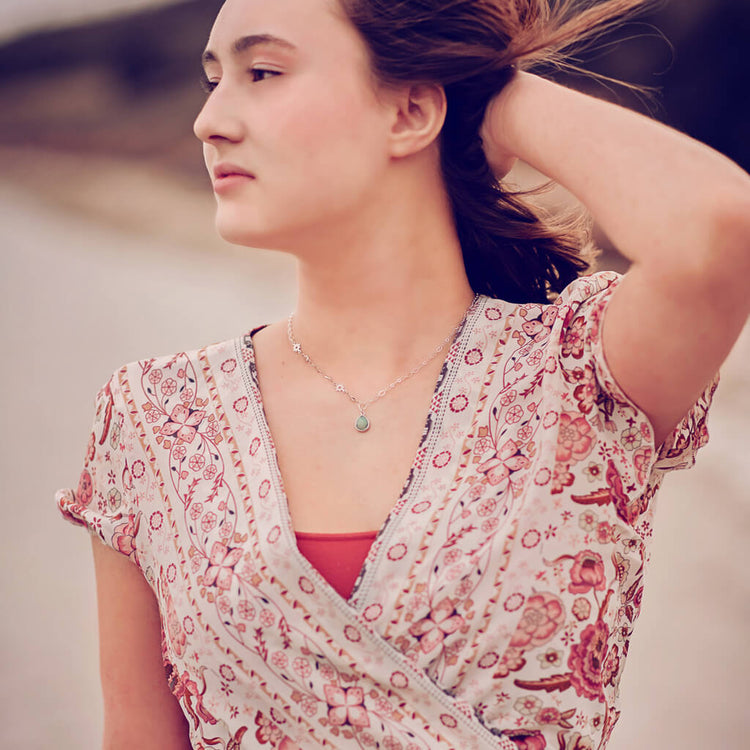 Product Details
Impart a little harmony and balance in your day & your style with this dainty unity teardrop shaped necklace. Choose from either an aventurine, opalite, amethyst, labradorite, amazonite or lapis lazuli crystal gemstone pendant suspended from a pretty silver plated chain embellished with star cutouts. This necklace measures approx. 19" in length, and is intended to hang just below the base of the neck where it can easily be seen and admired. 

your choice of either Amazonite, Amethyst, A

venturine, Labradorite, Lapis Lazuli or Opalite

 gemstone pendant

approx. 19" (48.3 cm) silver plated embellished chain, with small lobster clasp for easy opening 

the colour & markings in each crystal gemstone pendant are all slightly different from one another, making each one unique

a random pendant from those pictured will be chosen, unless otherwise specified 
* 3rd & 4th photos from the end - 
model: Beth
📷: wildandbarefootphotography.com

* last 2 photos - 
model: Bailey
📷: Naomi Clarke Photography