global // colourful coin and tassel boho pendant necklace
Hurry, only 1 item left in stock!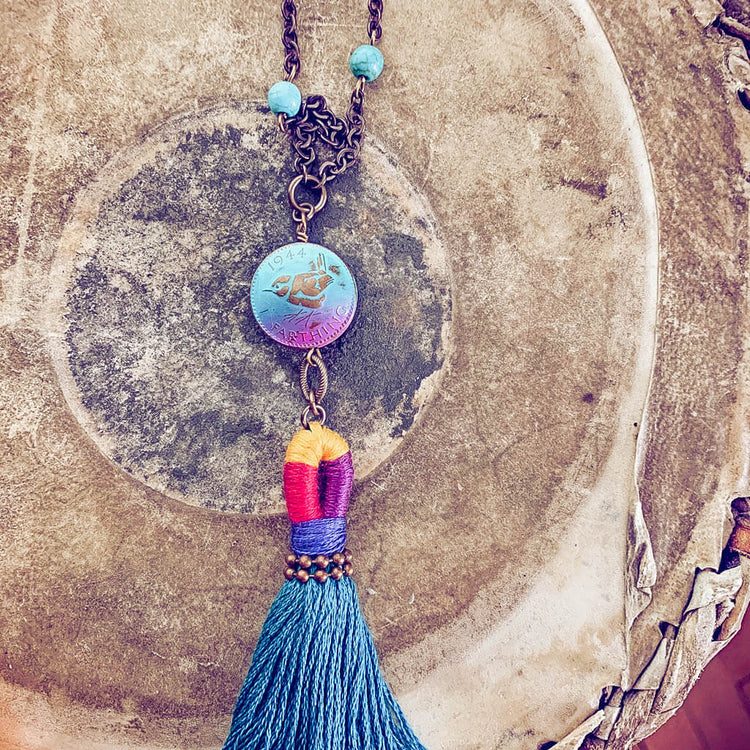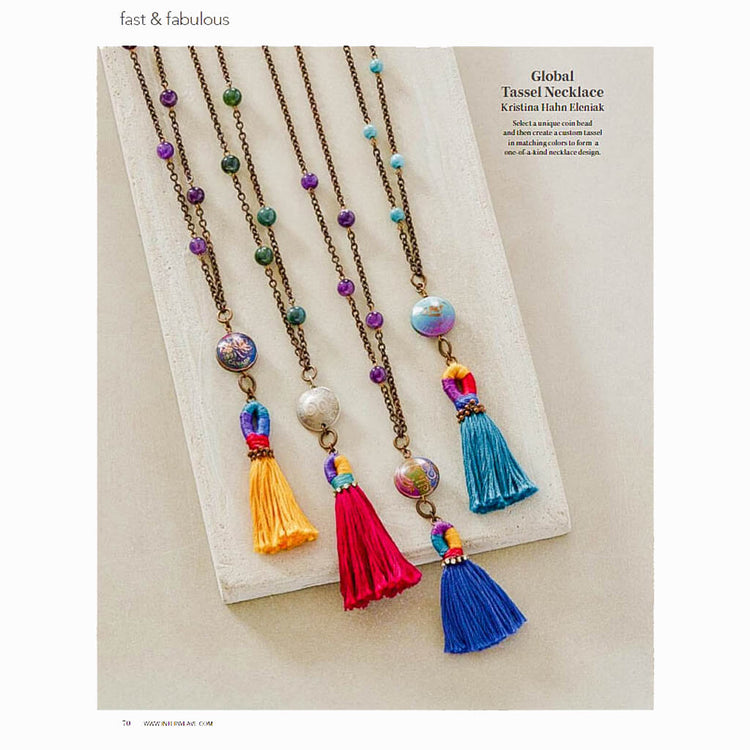 Product Details
Dare to be different and invite a pop of colour into your world. This long, boho-style necklace makes a big statement, one that no one else can make. Each one is an original creation with a hand-patina painted double-sided coin bead with matching gemstone beads, all adorned with a brilliantly hued handmade tassel dangling from a long natural brass chain. Choose from a 1985 and 1993 Canadian penny coin bead with amethyst gemstone beads; a 1944 UK British farthing with turquoise gemstone beads; or an Ireland Eire 1P peacock coin bead with amethyst gemstone beads. Featured in Beadwork magazine, it is stunning when paired with simple styles, reminding us that colours really do bring our world to life.
Features approx. 30-inch (76 cm) chain length with added 4-1/2-inch (11.4 cm) coin & tassel pendant
Choice of styles for your selection
Brightly coloured handmade tassel creates a distinctive look
As seen in Beadwork magazine
* last 4 photos - 
model: Bailey
📷: Naomi Clarke Photography