love struck arrows // leather artisan necklace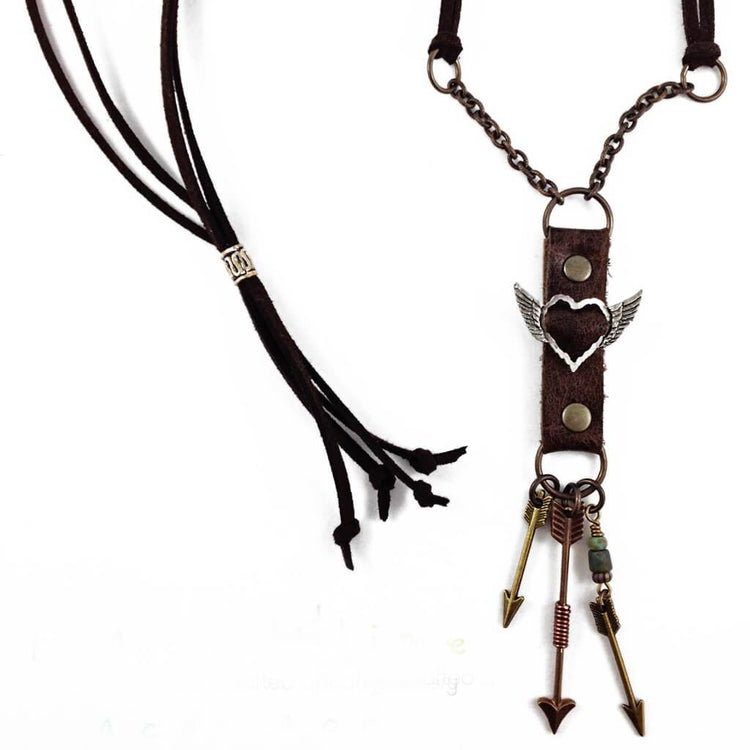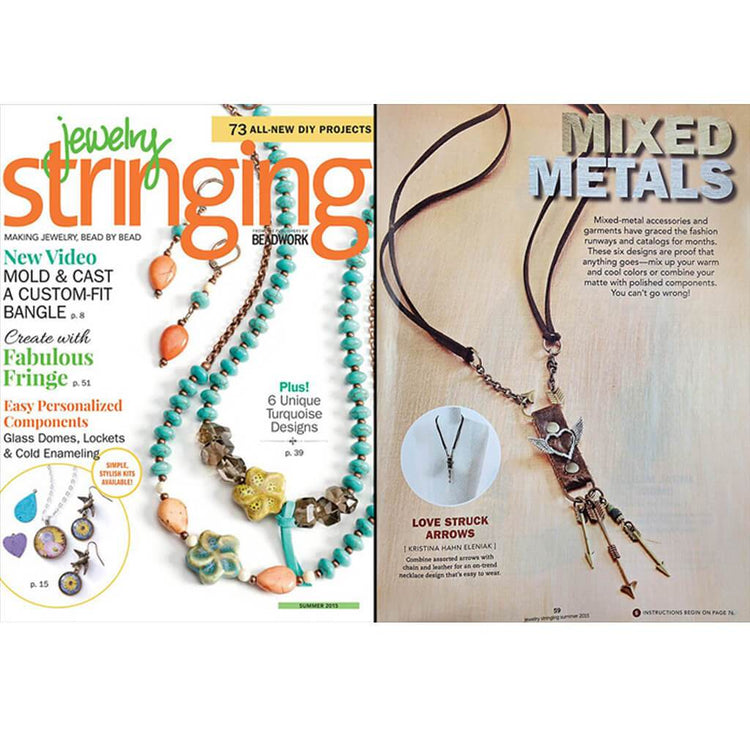 Product Details
The mixed metals and leather Love Struck Arrows artisan handmade statement necklace!

A long leather and metal boho / southwest style pendant necklace ... featuring 3 brass arrows and a pewter winged heart by Elements of Antiquity.

Part of the Artisan Collaboration series created by Peacock & Lime!

This stunning necklace is a strong, unique piece. It consists of a long leather pendant with brass arrow dangles, a pewter winged heart slider, dark brown micro-fiber suede cord (vegan-friendly) and natural brass chain & components.

The length of the micro-fiber suede & chain portion of the necklace measures approximately 28", with an added 4-1/2" pendant hanging below. It can be adjusted in length utilizing the slider bead at the top to create your own desired length.

Dream big. Aim high ...


As seen in the Summer 2015 issue of Jewelry Stringing magazine.