honor // men's rugged feather double strand necklace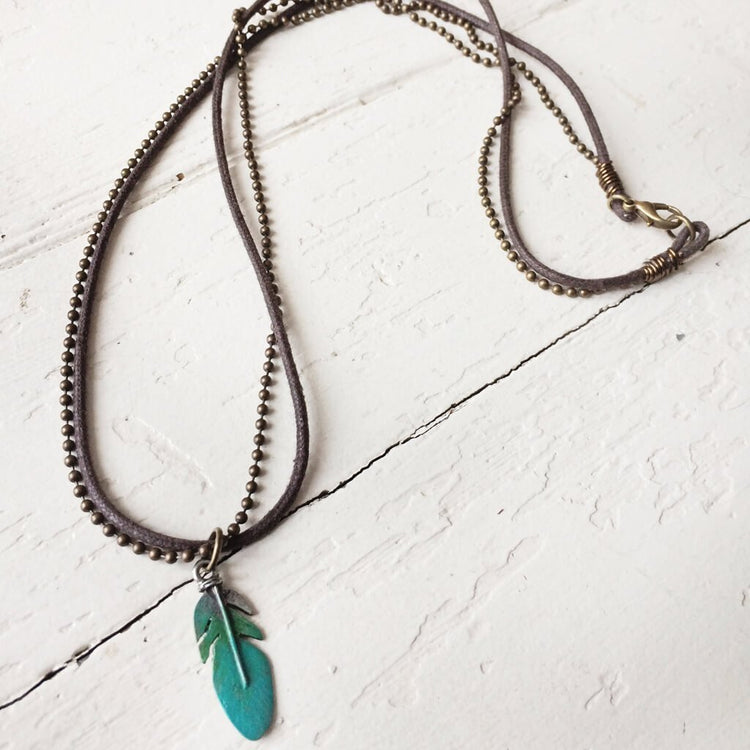 Product Details
Youth boys / Mens rugged double strand pewter hand painted feather charm necklace - surfer surf skate style jewelry that is vegan friendly by peacock and lime

Perfect for everyday wear.

Featuring a hand painted/ patina pewter feather charm on a (vegan-friendly) brown waxed cotton and brass ball chain necklace. The necklace measures approximately 27" in length and can easily slip over the head, but also incorporates a lobster clasp closure for easy opening. The feather charm is approx. 1-1/4" long.

This listing is for one necklace.
* Please note: due to the nature of handmade ... the colouring on the feather charm  may differ slightly than as shown. Each piece is made individually and is therefore unique ... no two are ever exactly alike.

While this necklace looks great with wear, it is best not to get it too wet (ie: no swimming, or showering with it on)