moon beam // moon phases, full moon, tassel & beach glass drop pendant necklace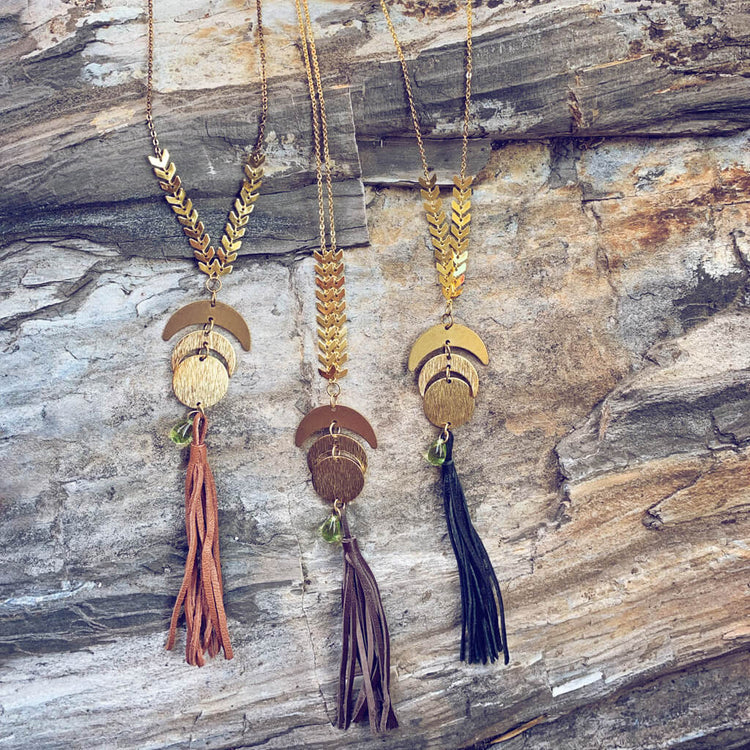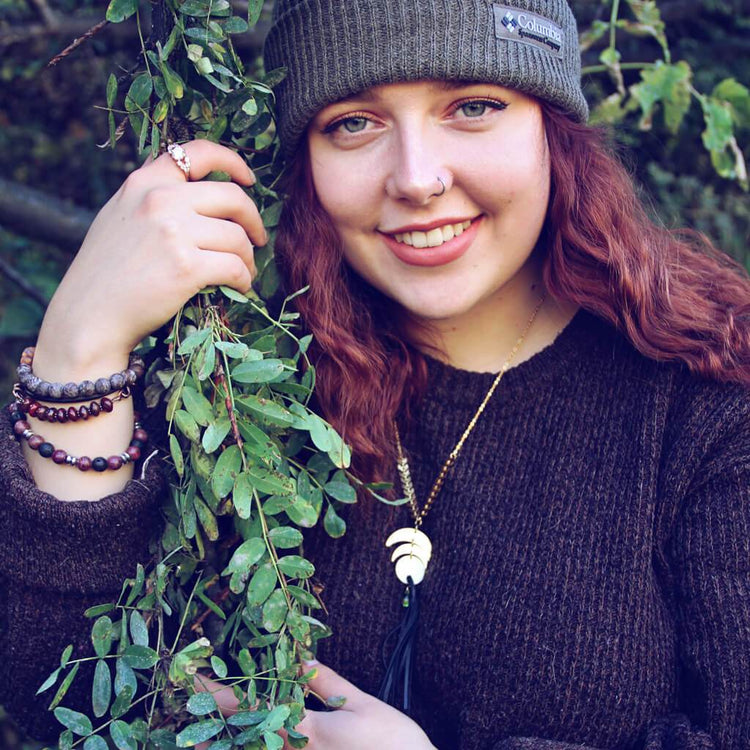 Product Details
a little ray of light ...

This moon beam boho brass necklace features a full moon along with crescent moons, a beach glass drop and long tassel.
The entire pendant measures approx. 5" in length and is attached to a chevron style + simple cable style gold toned chain measuring approx. 21-1/2" in length. It has a small lobster clasp for easy closure. 
Did you know? ...
Moonbeams are actually an optical illusion caused by the sun and enhanced by the position of the moon and the sun at the time they're observed. 
"Anticrepuscular rays, or antisolar rays, are meteorological optical phenomena similar to crepuscular rays, but appear opposite of the Sun in the sky. Anticrepuscular rays are essentially parallel, but appear to converge toward the antisolar point, the vanishing point, due to a visual illusion from linear perspective." ~ wikipedia.org