moon gazer // full moon, moonstone & crescent moons boho brass pendant necklace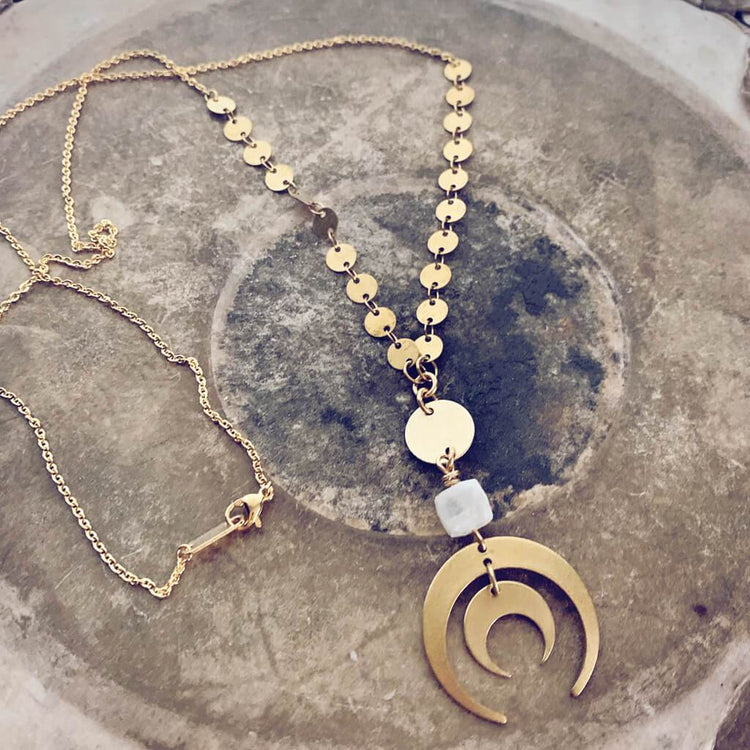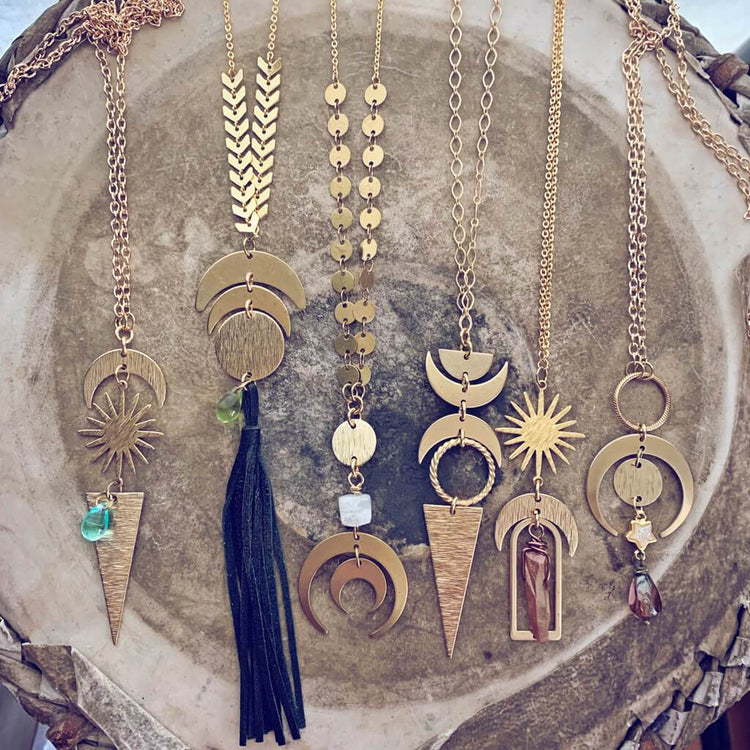 Product Details
By the light of the moon ... 🌙

This lunar boho brass necklace features a full moon with crescent moons, alongside a pretty moonstone bead.
The entire pendant measures approx. 2" in length and is attached to a multi style gold toned 25" chain. It has a small lobster clasp for easy closure. 
Did you know?
Moonstone is thought to have a connection to la luna, which enables it to "act as a shining light" and is considered a talisman for protection.

Nicknamed the traveler's stone - moonstone is thought to protect those who travel (especially at night or upon the water) and it is thought to illuminate dark pathways of life in general.
Moonstone has long been associated as a stone for new beginnings. It is considered a stone of strength and inner growth, and is thought to help soothe emotional instability & stress - in an effort to provide calmness and peace. 
Moonstone is used to enhance intuition, promote inspiration, success, adventure and good fortune.