mystic mandrake & canyon lustre crystal necklace⠀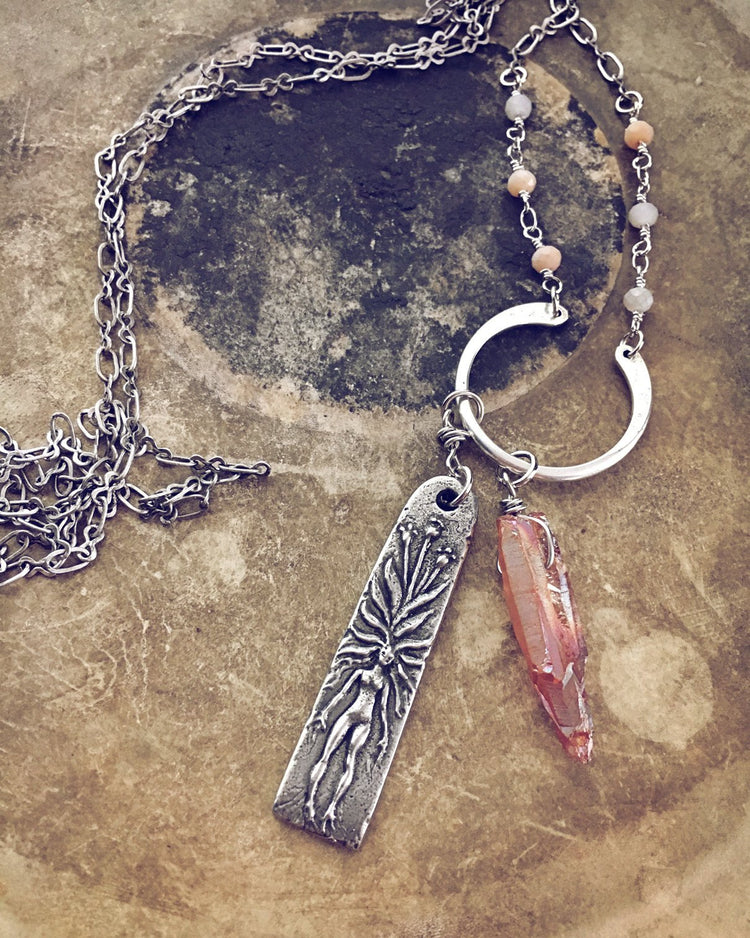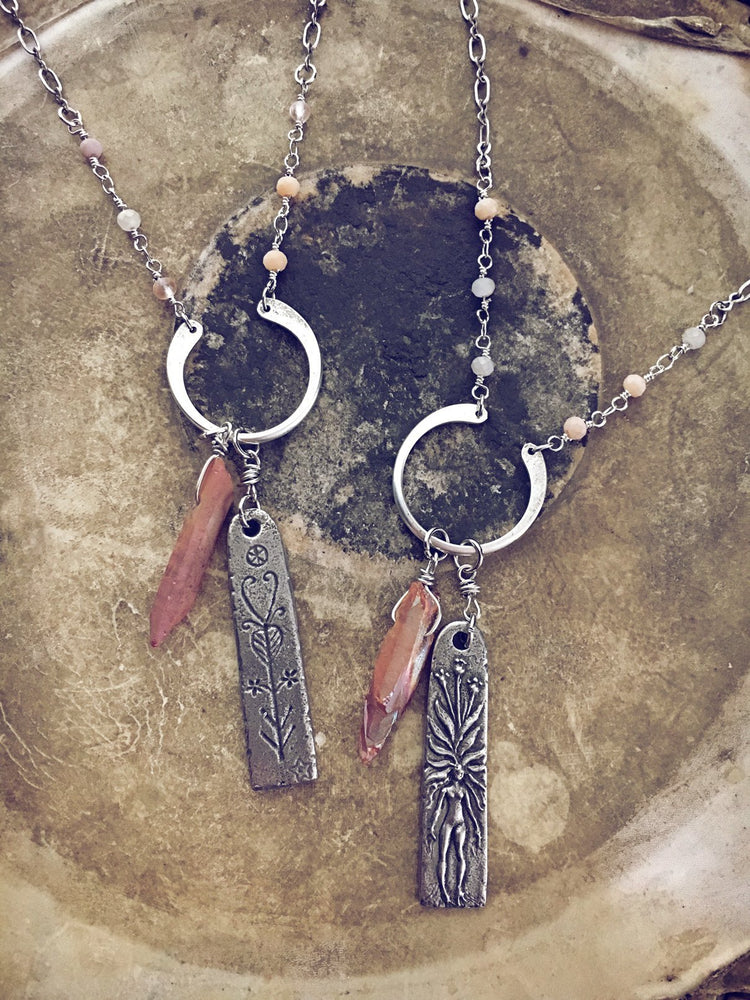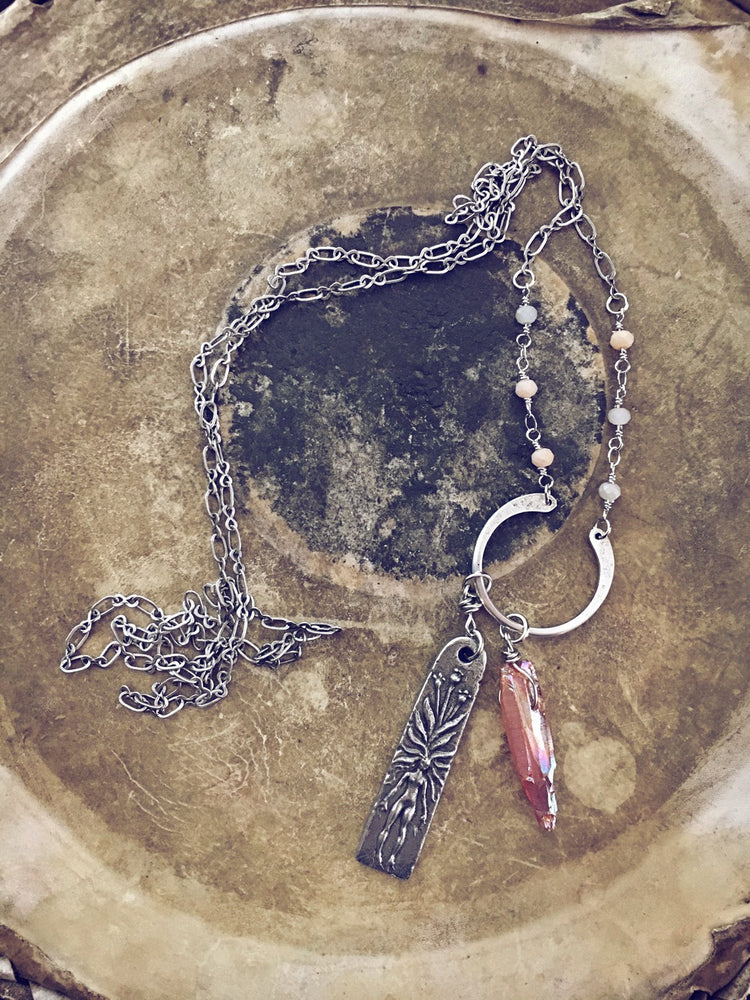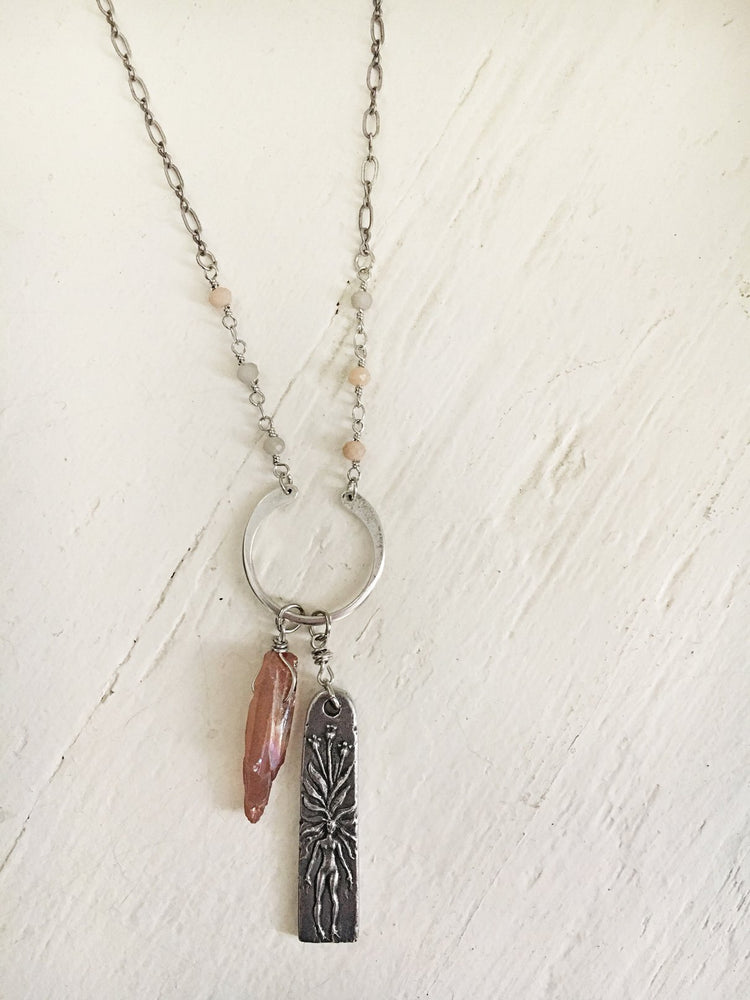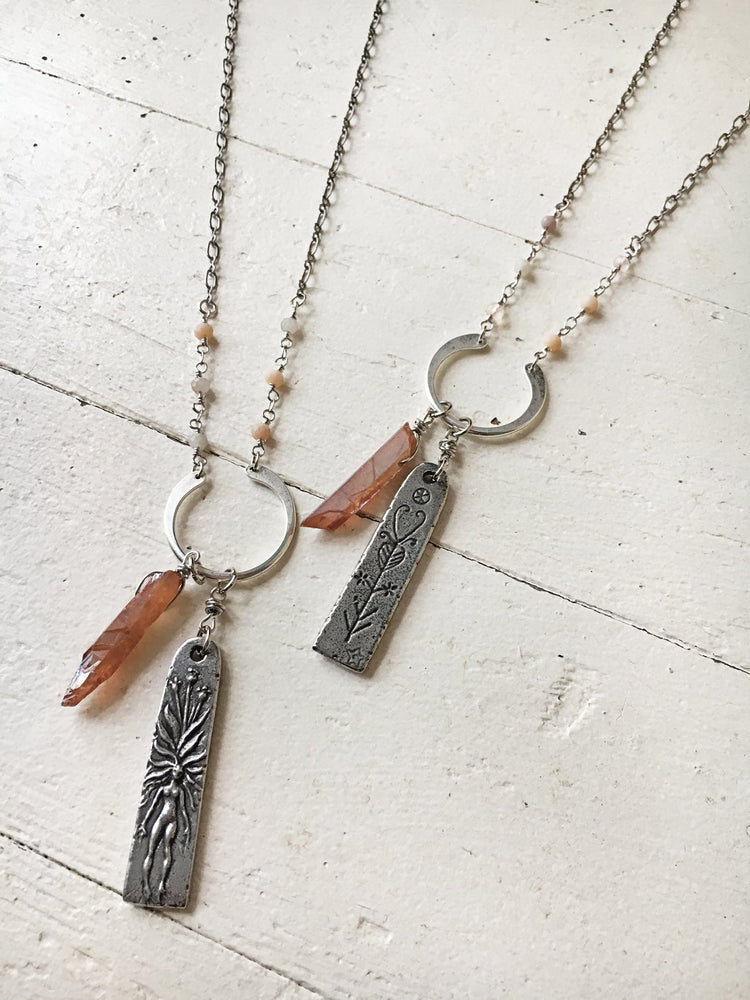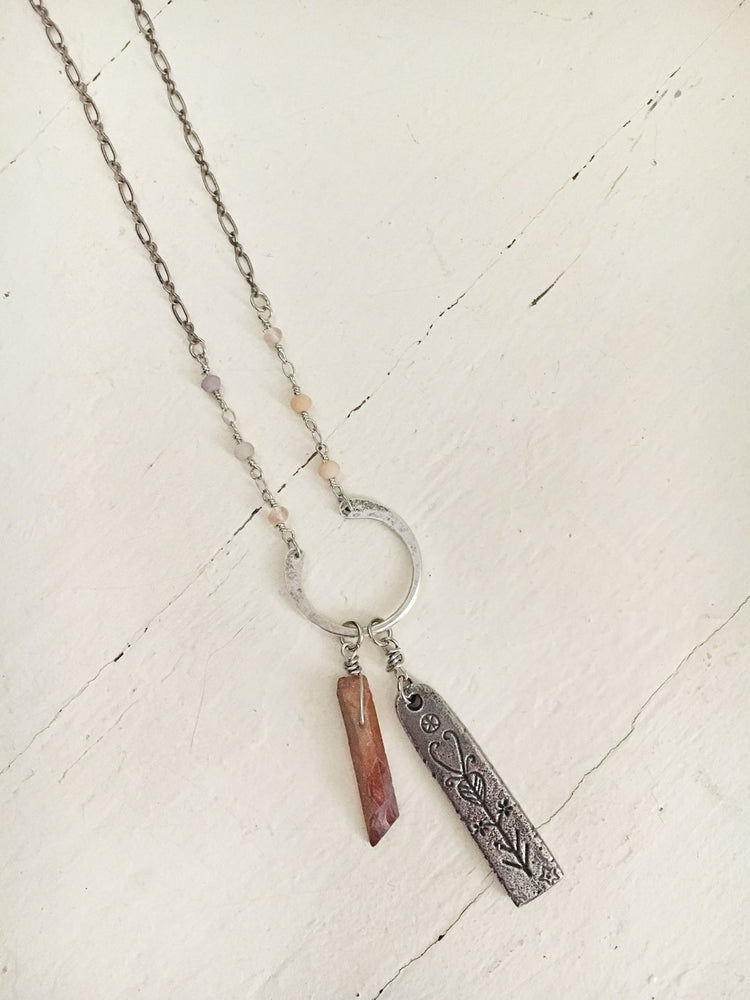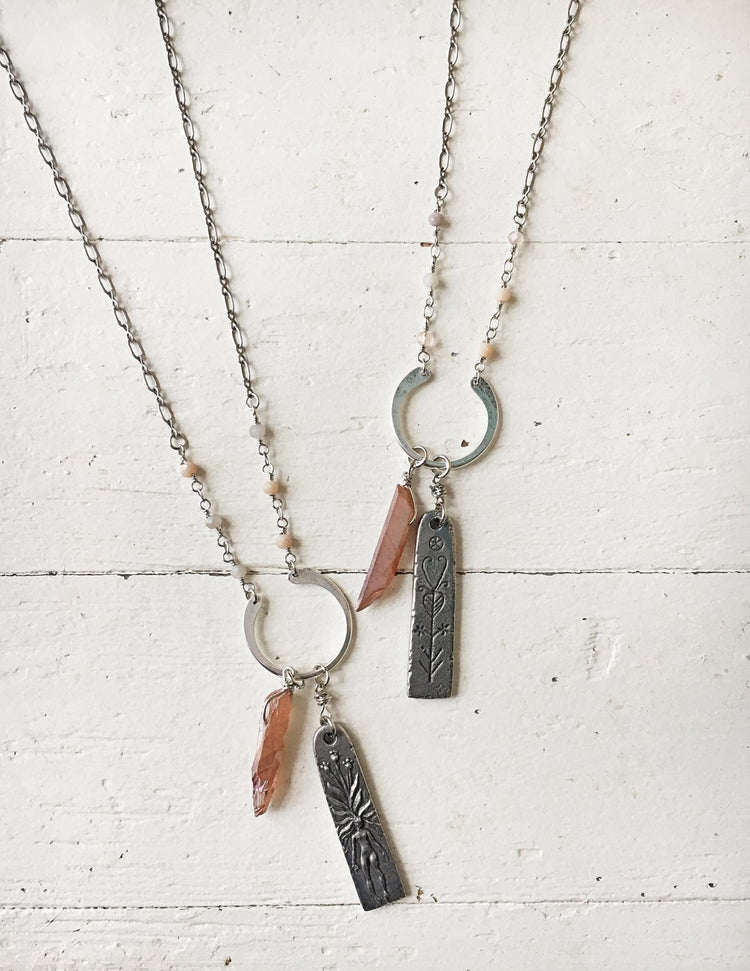 Product Details
This bewitching, mystical necklace features a double sided pendant with a mandrake & plant symbol, an iridescent canyon lustre rough gemstone quartz crystal point and a large open silver circular ring - all paired with tiny matte czech glass beads and a long antiqued silver plated chain.
The pendant cluster is approx. 3-1/2" long, and hangs from a lovely bead and antique silver plated 34" chain. 
* please note that due to the organic nature of the gemstone point - it may differ slightly in shape &/or size than as shown. Each piece is individually handmade and is therefore unique ... no two are ever exactly alike.
This listing is for one necklace only. Each side of the pendant is shown in the photos with multiple necklaces.
Did you know ... ?⠀⠀
.⠀
The shape of Mandrake plant roots often resemble a human figure, and as a result, they have been associated with many ancient beliefs, myths, legends, magical rituals and a variety of superstitious practices throughout history. ⠀
.⠀
During the Middle Ages, it was believed to have mystical powers of fertility and wealth, and (according to Katrin MacPhee of the Museum of Health Care) "was perceived as a talisman with miraculous powers to cure, to bestow fantastic luck on the wearer, and to entrance others. Some took to wearing them as good-luck charms. This practice was vehemently discouraged by the Catholic Church, which argued its use was akin to practicing witchcraft. Part of the evidence against Joan of Arc during her trial of 1431 was an accusation of carrying a mandrake on her person".⠀
.⠀
The Ancient Greeks also used the plant as an anesthetic for surgeries, and "Perhaps because the plant was so highly valued for its medical properties, rituals and beliefs regarding the difficulty and danger of extracting the plant emerged throughout the Mediterranean world that forms its natural habitat. A common theme in these traditions was that the mandrake not only was human-like in shape, but could cry, shriek, and kill." ⠀