old school // retro 45 rpm record adapter necklace - colourized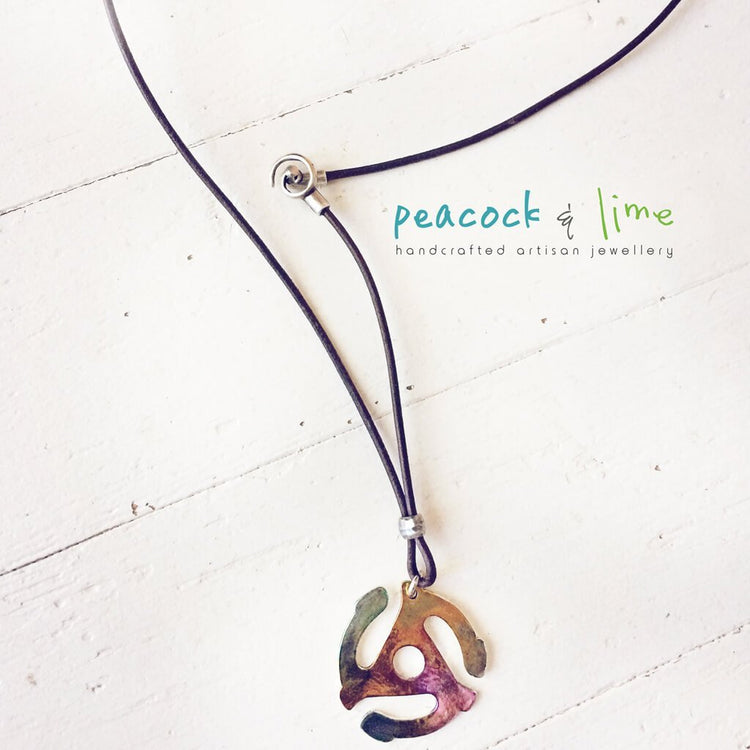 Product Details
Old School Retro Chic - 45 rpm vinyl record adapter / insert pendant necklace - perfect for those with a love for music!
Who remembers using these with their turntable? Also know as a spider, the 45 rpm record adapter is making a comeback in this unisex leather necklace!

This almost true to size (1-1/2") zinc 45 record adapter has been hand painted to create the groovy colours and patterns.
It hangs from a 30 inch long dark brown leather necklace which can easily slip over the head, but also comes with a unique side spiral clasp which adds to the detail & design. 

Definitely a conversation piece!

Due to the nature of handmade, each piece is a unique, one of a kind piece ... no two are ever alike!

*please note that this listing is for 1 necklace only ... the last image is only to show the different colours and styles that have been made.