aviator // paper airplane pendant necklace
Hurry, only 1 item left in stock!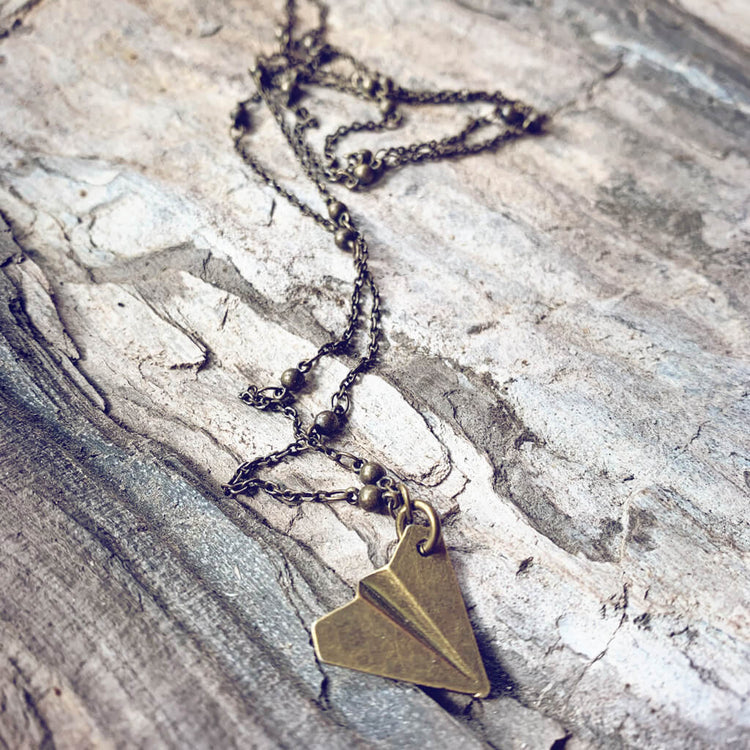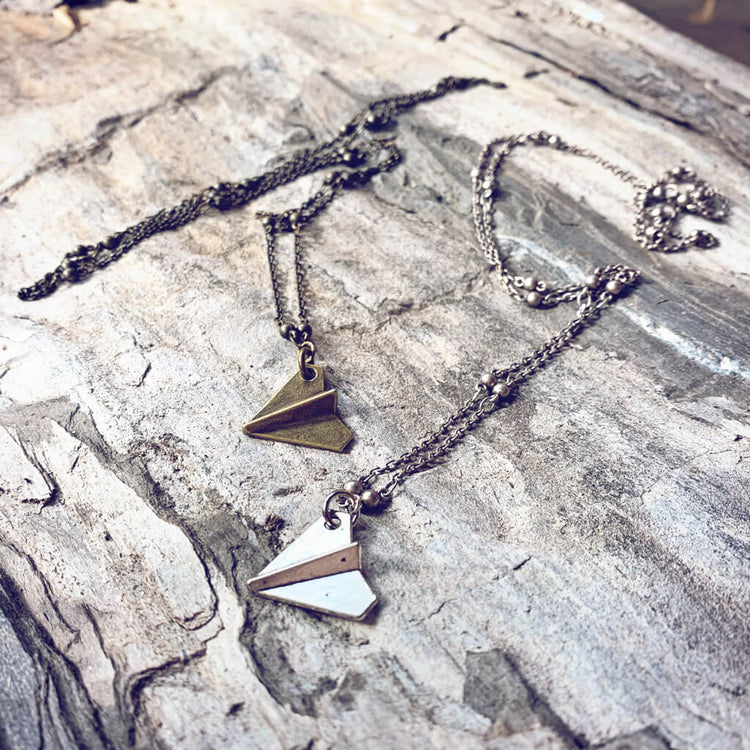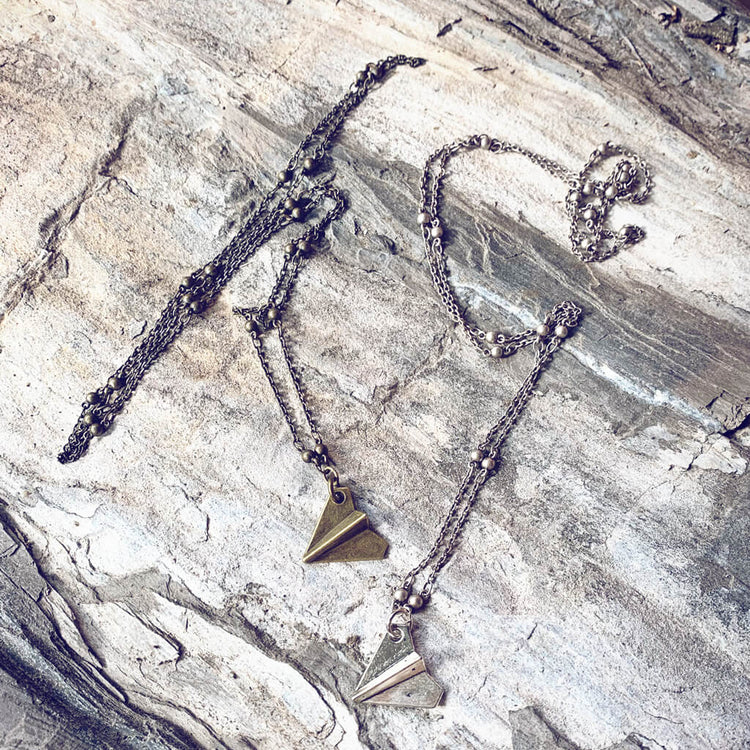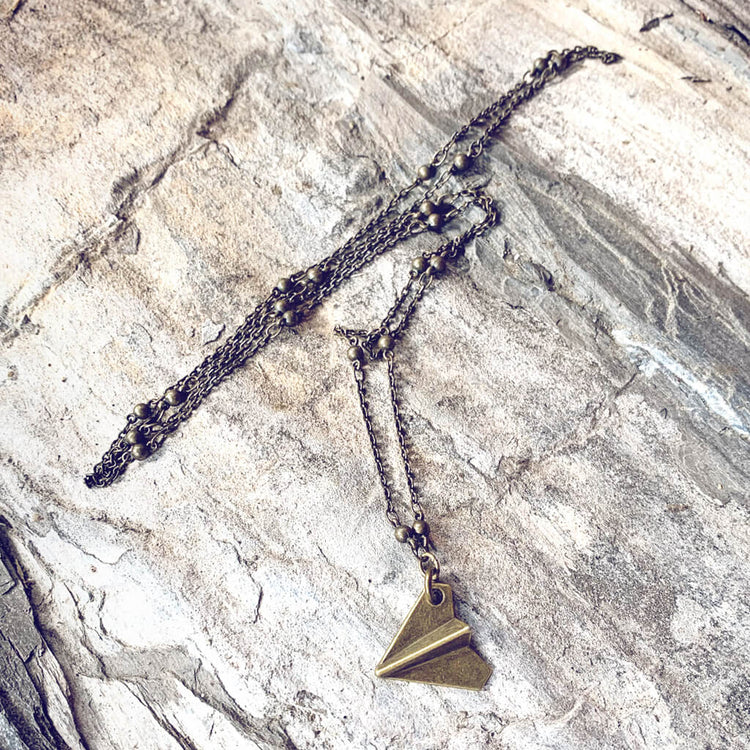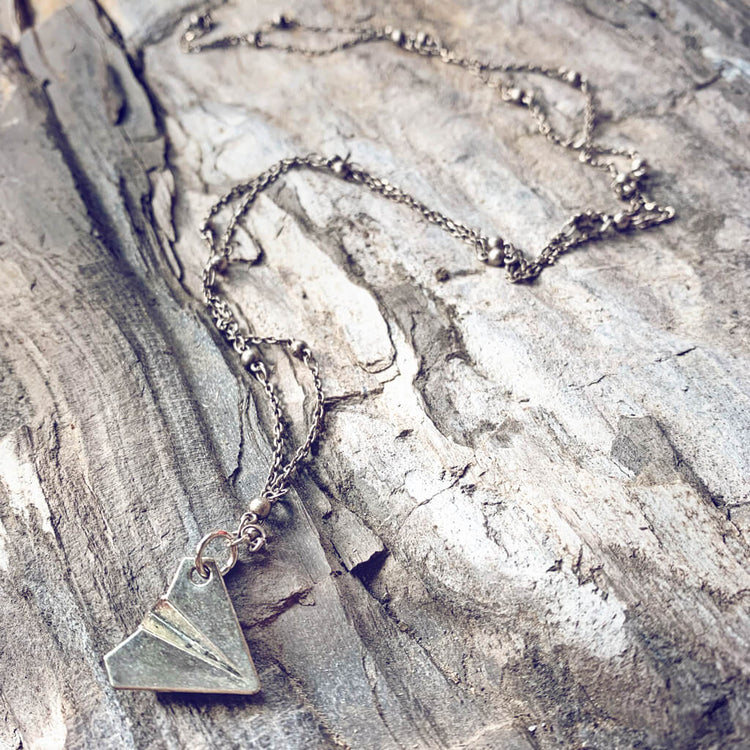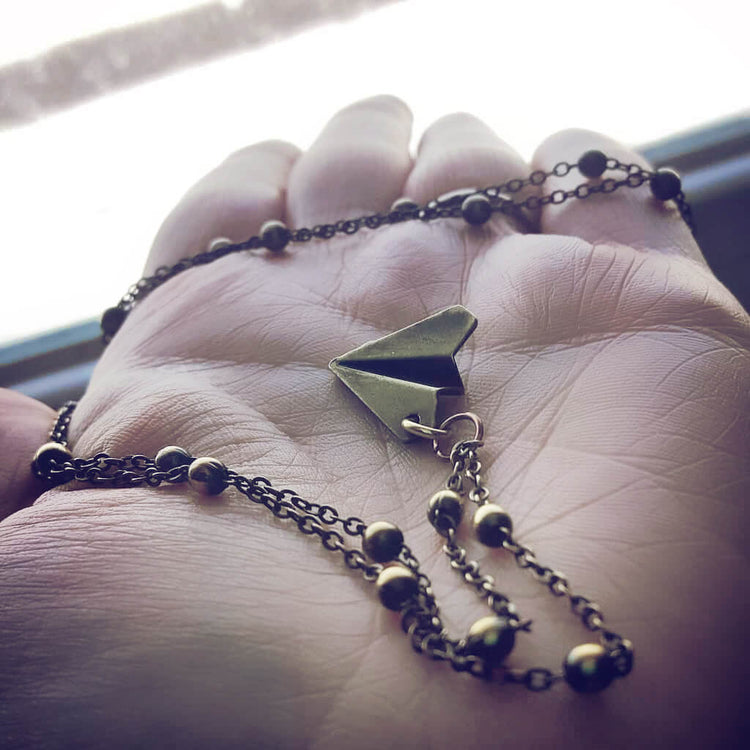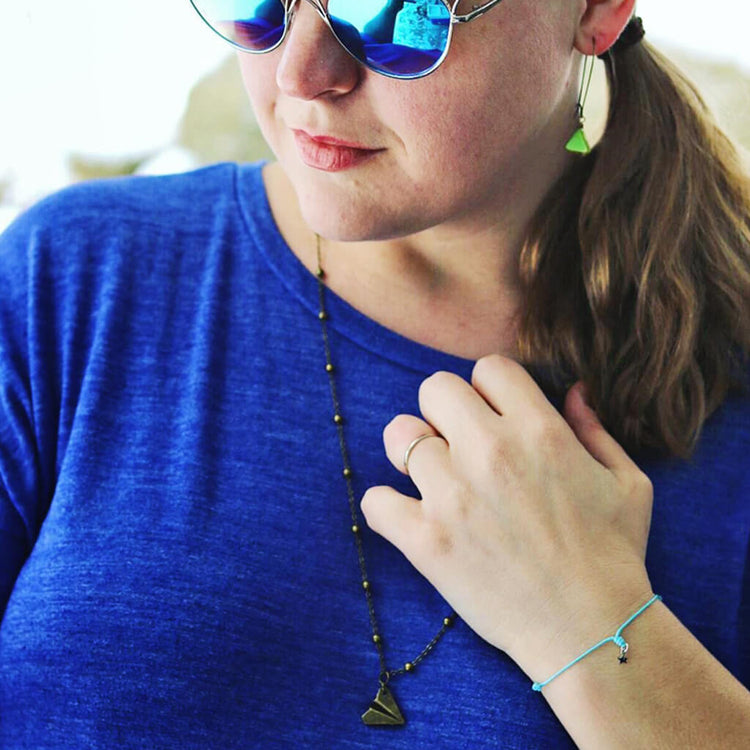 Product Details
Time to pack your bags and fly! Show off your sense of adventure, travel and wanderlust style with this aviator paper plane pendant. Available in your choice of antique brass or antique silver, this simple and sweet boho style necklace is hung from a lovely beaded chain and can serve as a reminder that your adventure awaits!
Available in antique brass or silver plated

Chain measures approx. 29" (73.6 cm)

Easily slips over the head, there is no clasp

Sized to fit approximately 6-1/4" (15.9 cm) - 7" (17.8 cm)

"When everything seems to be going against you, remember that the airplane takes off against the wind, not with it ...." ~ Henry Ford