petals // set of 2 flower & swarovski crystal paperclip book or page markers
Hurry, only 1 item left in stock!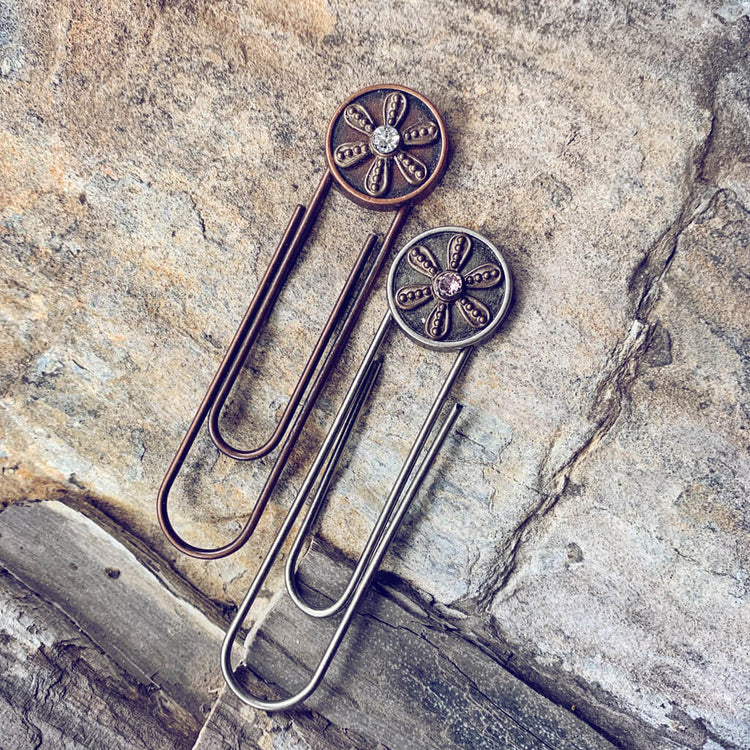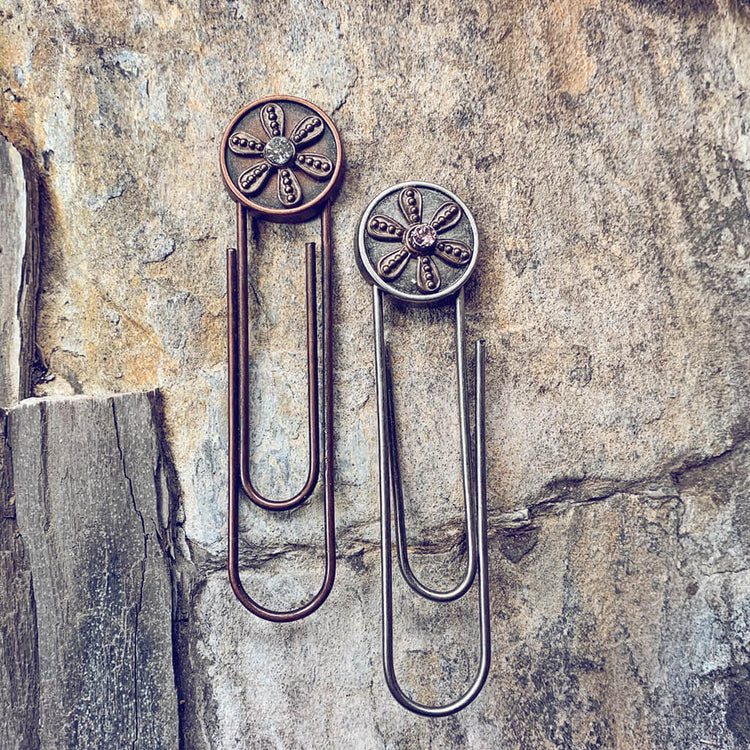 Product Details
"With freedom, books, flowers and the moon, who could not be perfectly happy?" ~ Oscar Wilde
Mark your spot while adorning your current favourite novel with these flower petal & swarovski crystal oversized paperclip bookmarks. Navigate your way to where you last left off, with a page marker as pretty as it is functional. This set includes one of each - an antiqued silver and an antique copper bookmark. The metal clips are strong and sturdy, and will be sure to keep your place. The perfect way to dress up a good read!
set of 2
1 each of antique silver and antique copper bookmark
approx 3" (76.2 mm) in length
metal paperclips with antique brass flower and swarovski crystal accent