pyramid mountain - electroformed amethyst slice mountain peak pendant necklace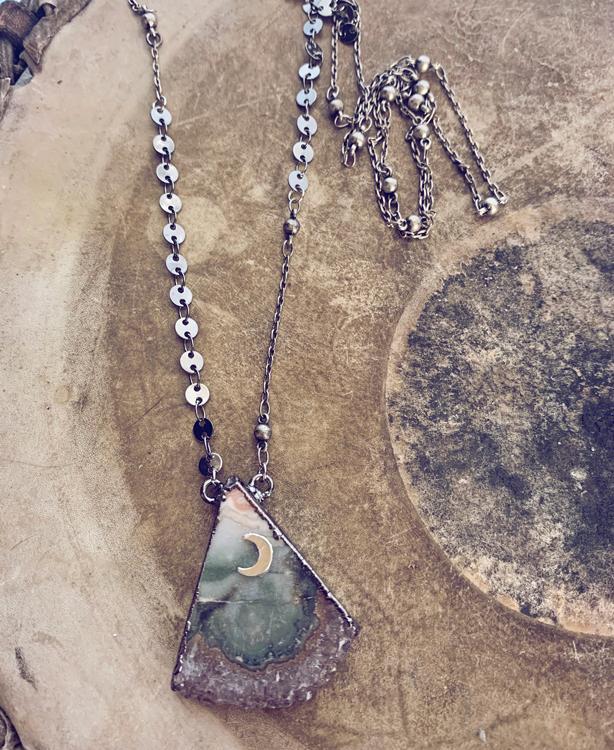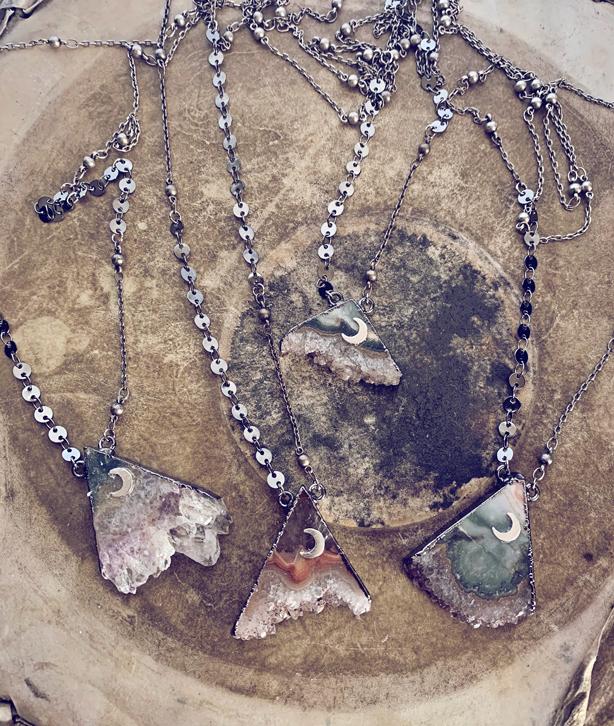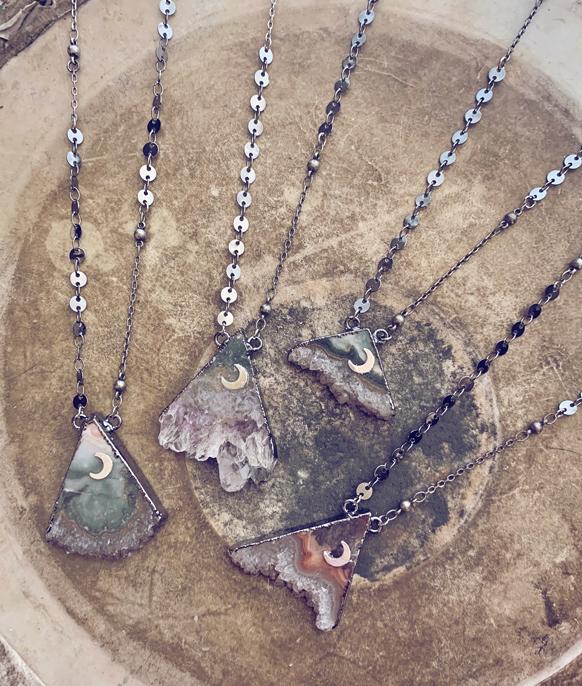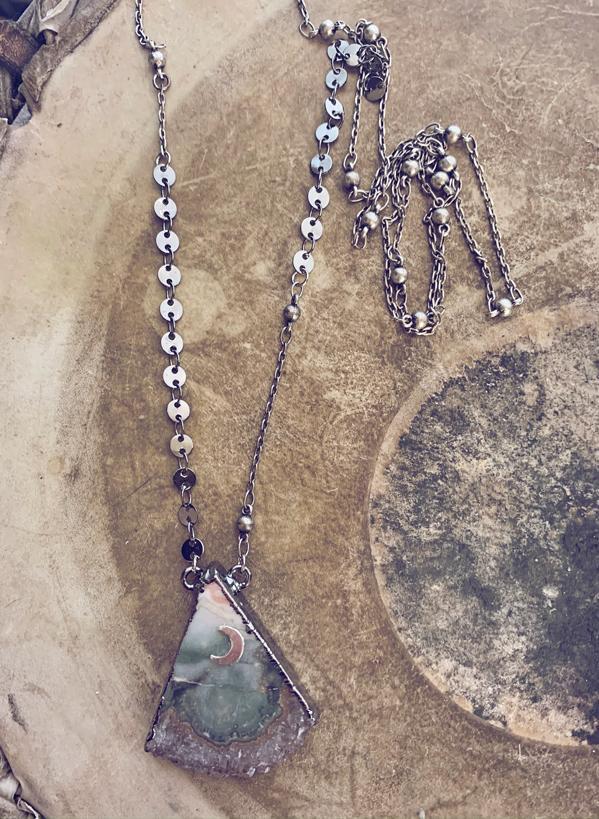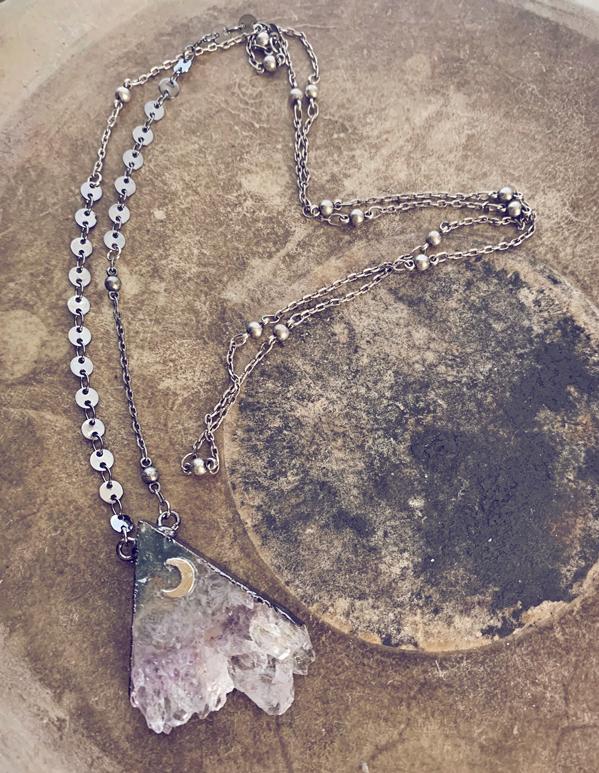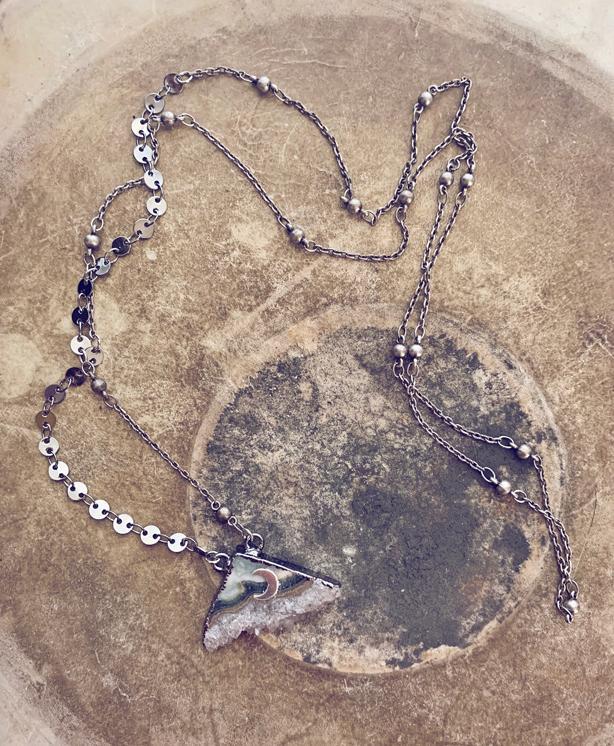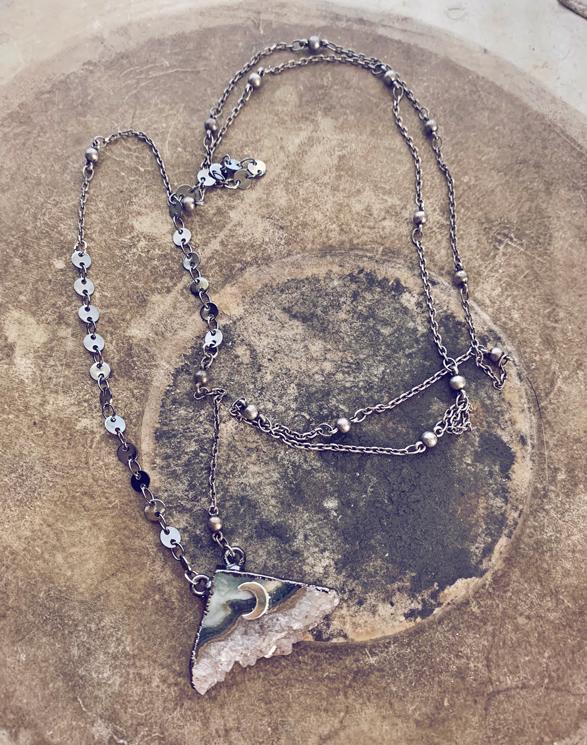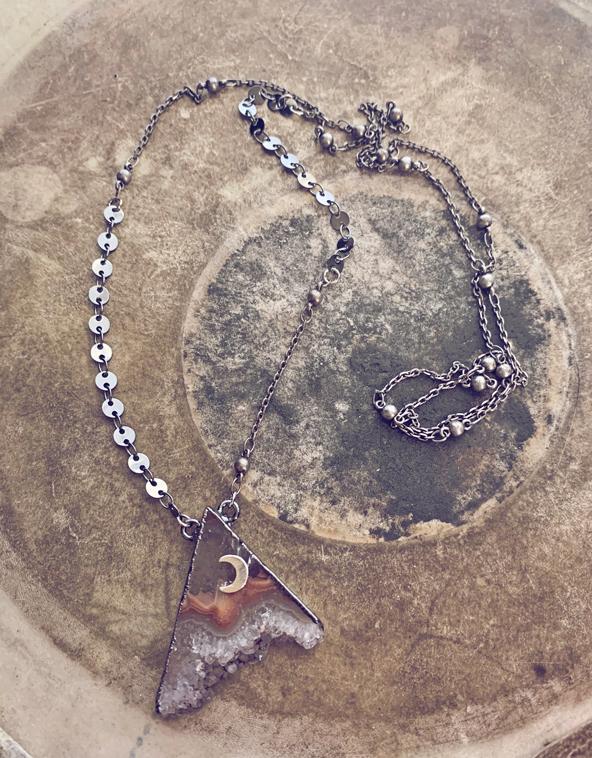 Product Details
A way to keep a piece of the mountains close to your heart. 
The pyramid mountain pendant necklace features an unusually earthy amethyst gemstone slice, shaped like a mountain peak, which has been electroplated with a dark grey / gun metal colour and is adorned with a sterling silver moon accent and a mixed boho style chain.
The chain measures approx 28 inches in total length - with the mountain pendant beneath
Your choice of 1 of the 4 necklaces pictured.
* please note that the third necklace is considerably smaller than the others

Amethyst is known as a stone of change, and is said to offer protection & enlightenment. It is used to enhance spiritual awareness, meditation, visualization, serenity & composure. And is also thought to attract good luck, love, and to aid in calming & transformation.
+ please note: this item is not intended to diagnose, treat, cure, or prevent any type of disease or medical condition.