retro soda pop // vintage bottle cap and copper pipe pendant necklace
Hurry, only 1 item left in stock!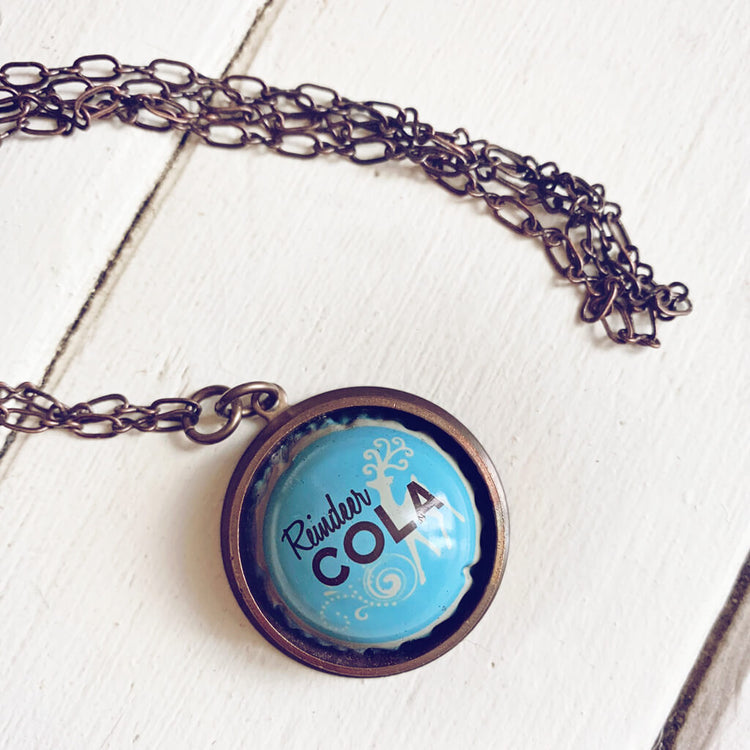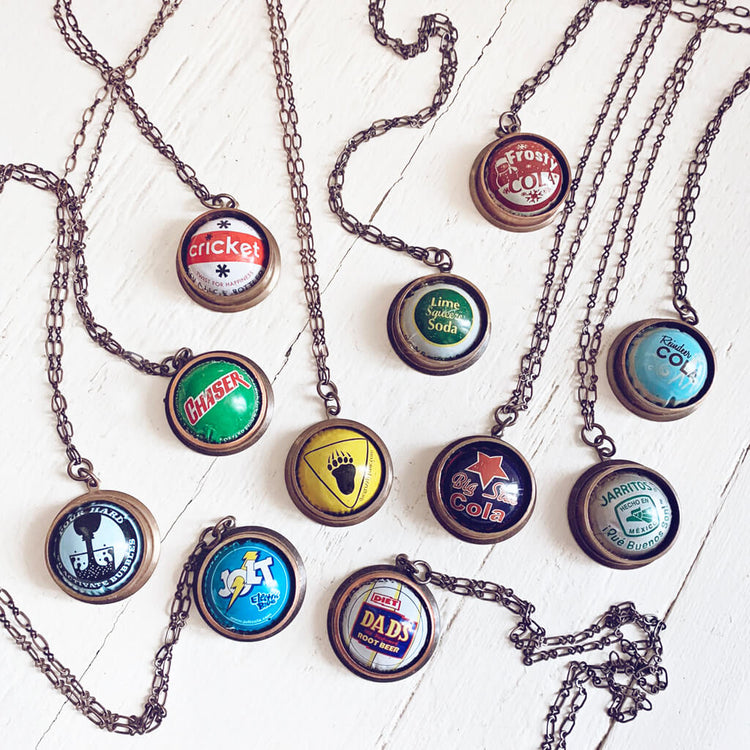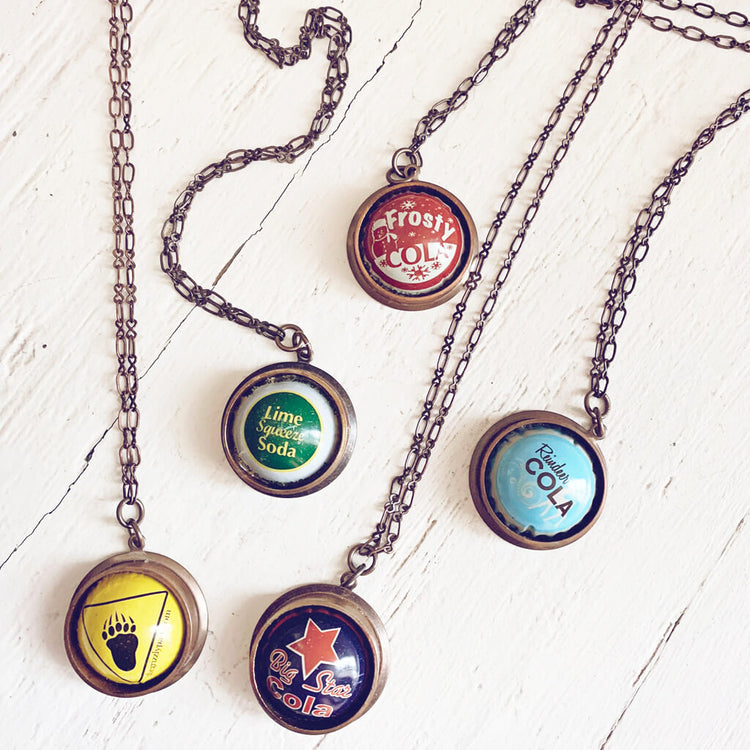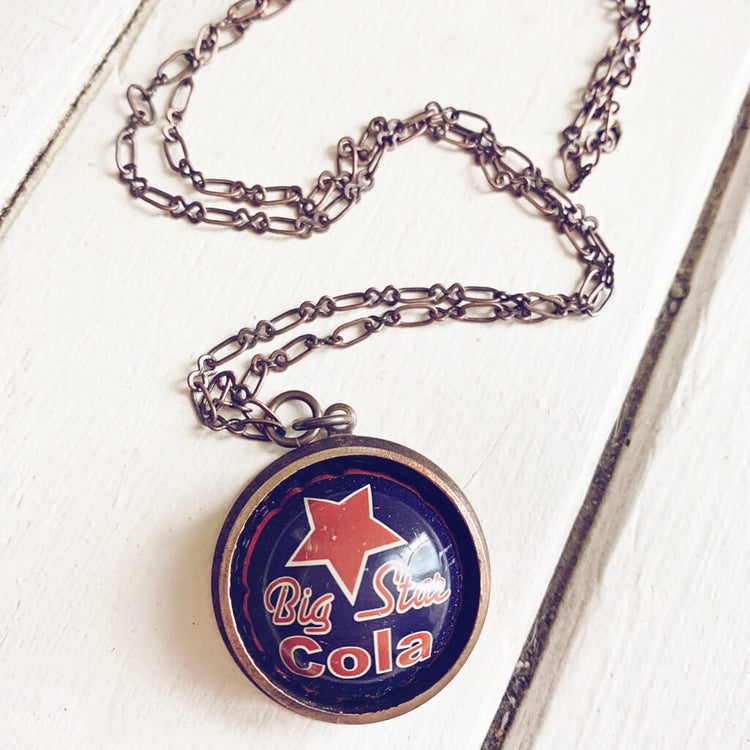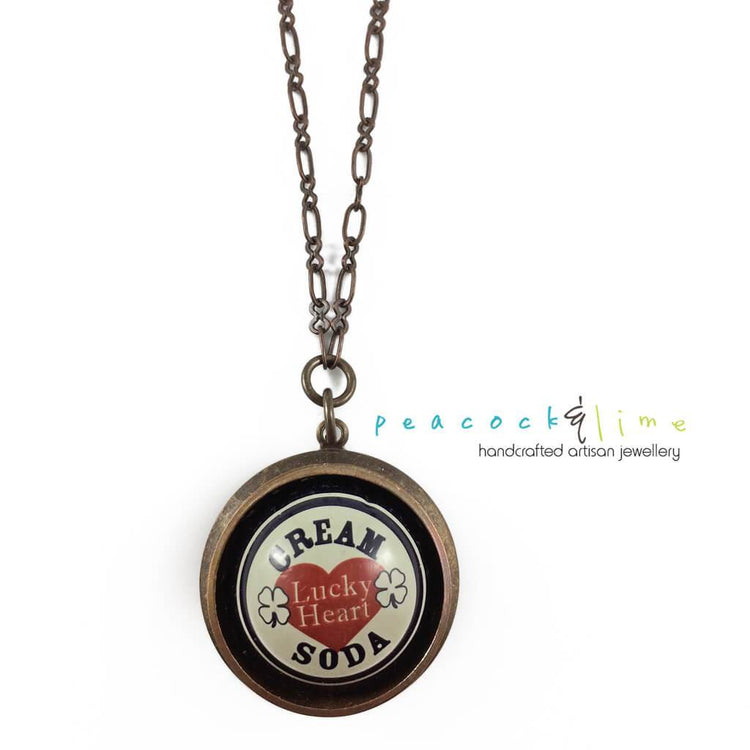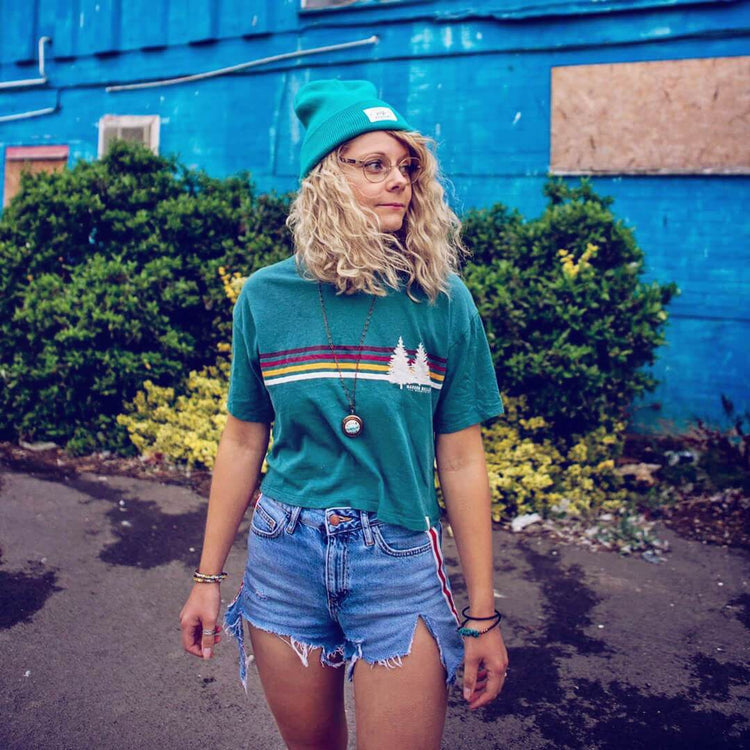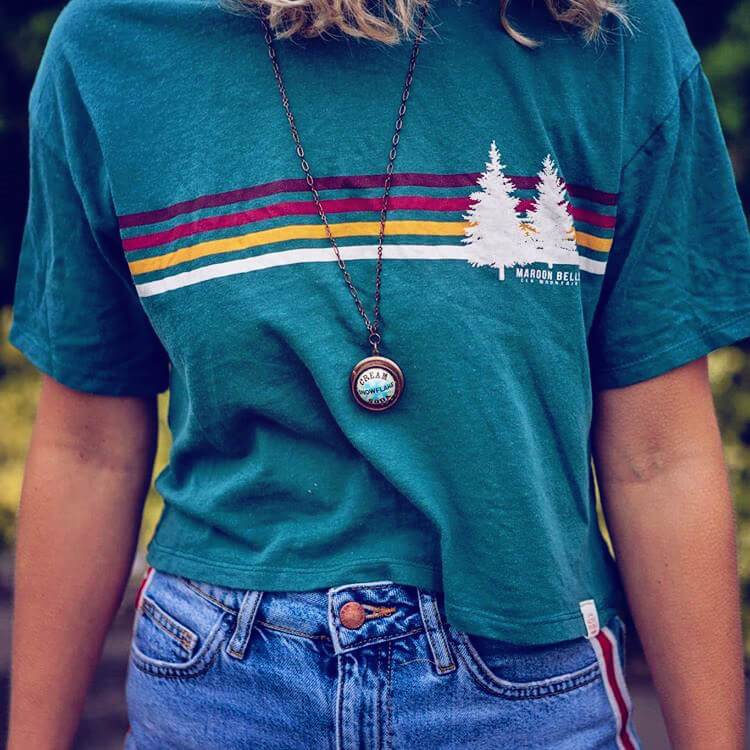 Product Details
Get a sweet taste of the past while building nostalgic style when you wear one of these retro soda pop vintage bottlecap necklaces. With a choice of bottlecaps upcycled from a bygone era, each is formed into your choice of necklace. The bottlecap pendant is formed into a dome, then attached to a cut copper pipe and natural brass bezel frame. Slight dings, scratches, and scuffs are all part of their antique charm, making every one of these handmade designs completely unique. No matter which of these necklaces you choose, you'll be adding something sweet to your style with a touch of the past right here in the present!
 Choose from one of the following necklaces:
- Lucky Heart Cream Soda
- Reindeer Cola
- Big Star Cola
- Snowflake Cream Soda
- Frosty Cola
- Grizzly Paw
- Lime Squeeze Soda
Chain length approx. 28" (71 cm) easily slips over head
Bottlecap dome-shaped pendant measures approx. 1-1/2" (3.8 cm) in length
Retro flair handmade style
Please allow for slight dings, scratches, and scuffs from these upcycled pendants
* last 2 photos - 
model: 
instagram.com/sunvalley_betty/
📷: 
wildandbarefootphotography.com