sand dollar boho beach style leather necklace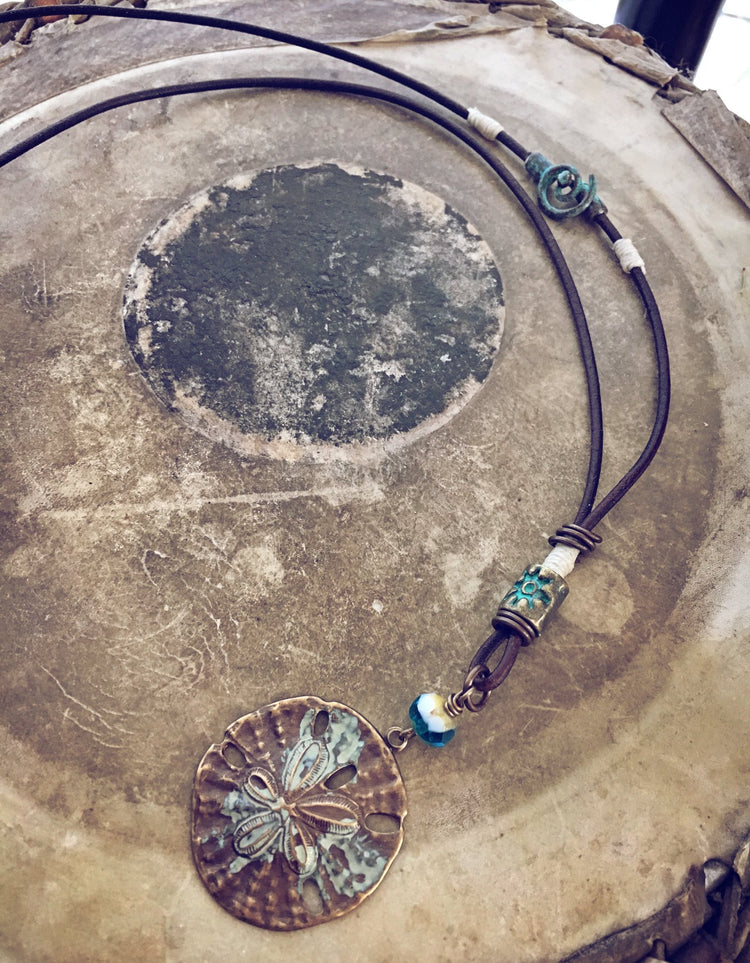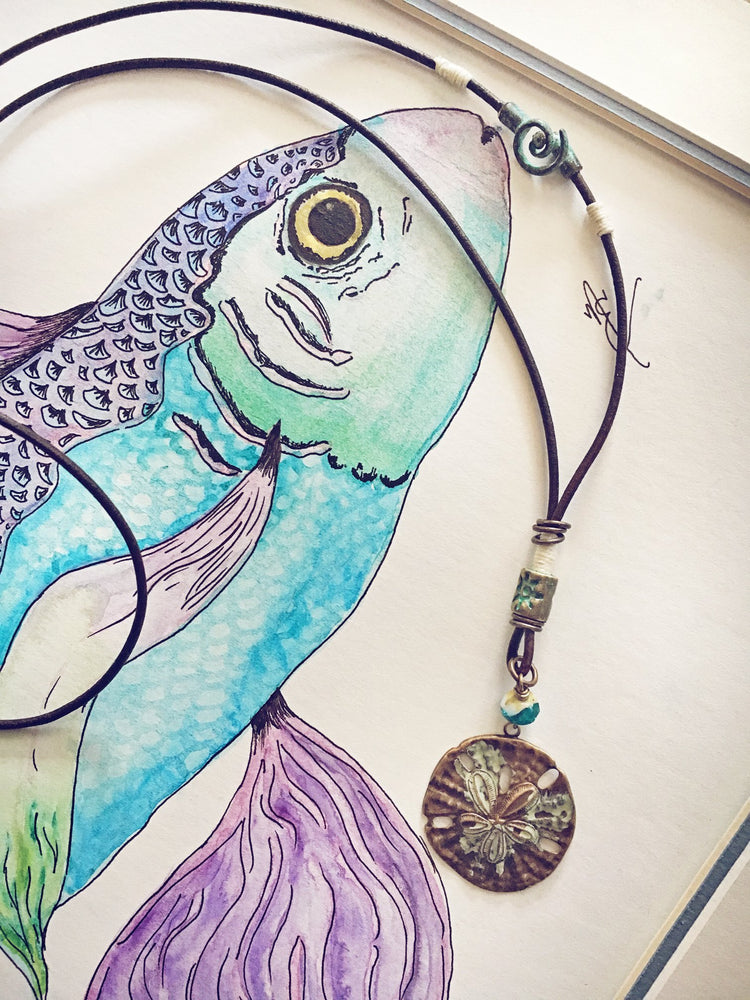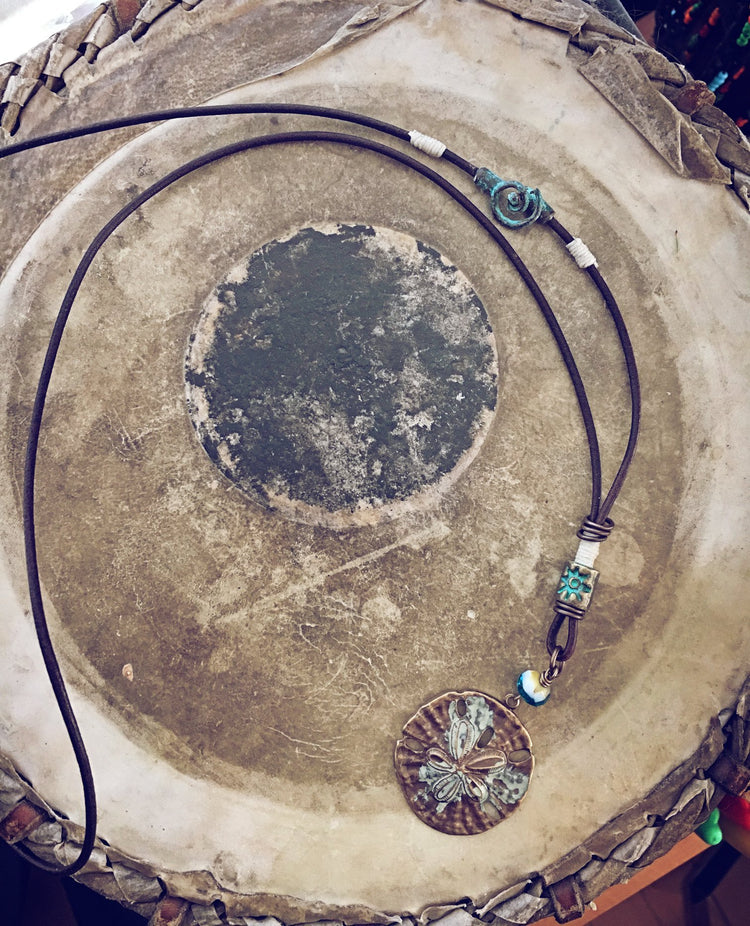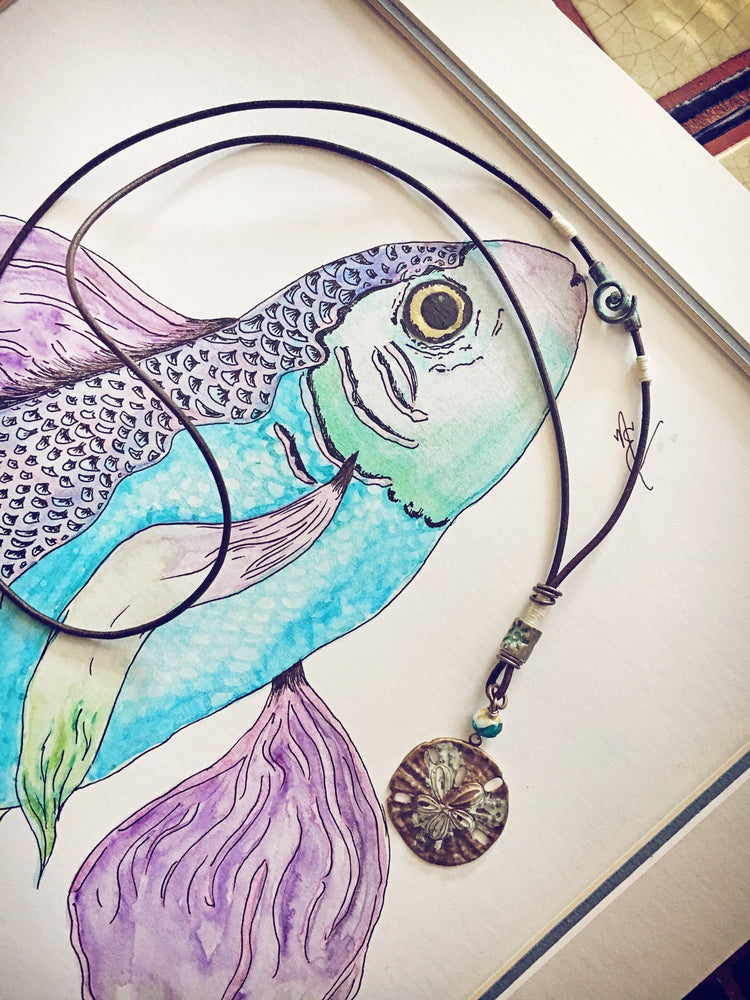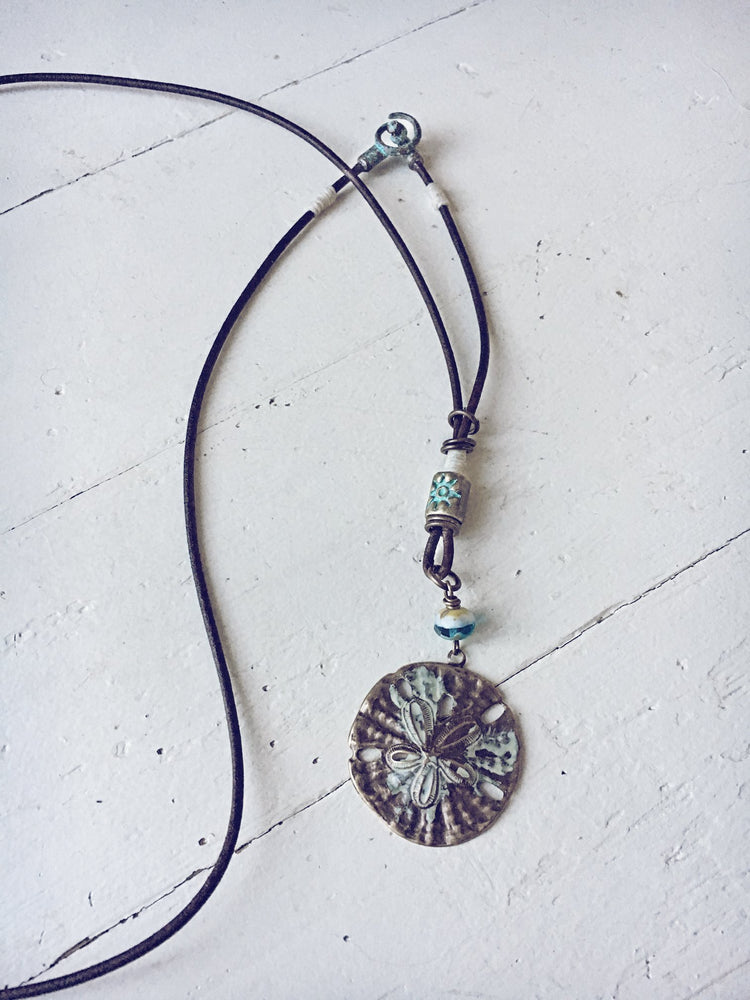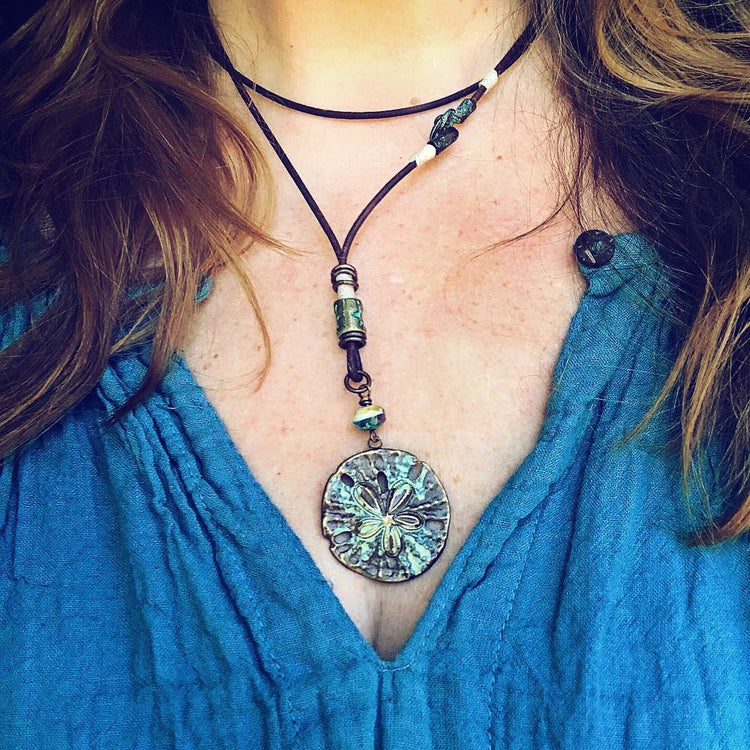 Product Details
"Mermaid coins lost at sea, the ocean's only currency" ~ author unknown
Feeling the boho beach vibes with this sand dollar patina necklace!

This ocean themed necklace features a patina'd natural brass sand dollar pendant, which is hung from an amazing czech glass bead - reminiscent of the beach with the bottom side showing turquoise blue water, white sea foam in the middle, and sandy beach colouring on the top. 

It is all attached to a long leather cord adorned with wraps off white waxed linen, a patina'd tribal sun bead, natural brass rings and a lovely verdigris spiral clasp to give it a bohemian beach style.

~ chain length measures approx 35 inches, with an added approx 2" pendant/bead combo , and is long enough to slip over the head and can be worn either as a long pendant necklace, or doubled over and worn closer to the neck (as seen in the last photo)


"The ocean is everything I want to be. Beautiful, mysterious, wild and free."
* please note that due to the nature of handmade, the placement of the patina colouring on the pendant, and the waxed linen wrapping may differ slightly than as shown. Each piece is individually handmade and is therefore unique ... no two are ever exactly alike.
... part of the new beach collection