shoreline - brass star wish bracelet
Hurry, only 1 item left in stock!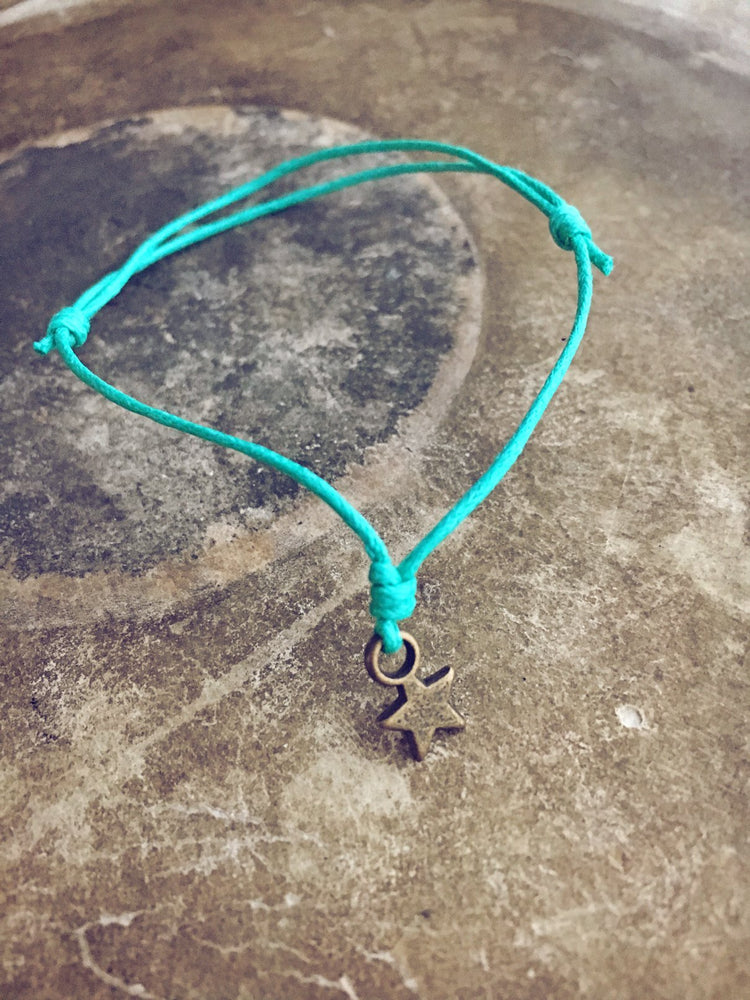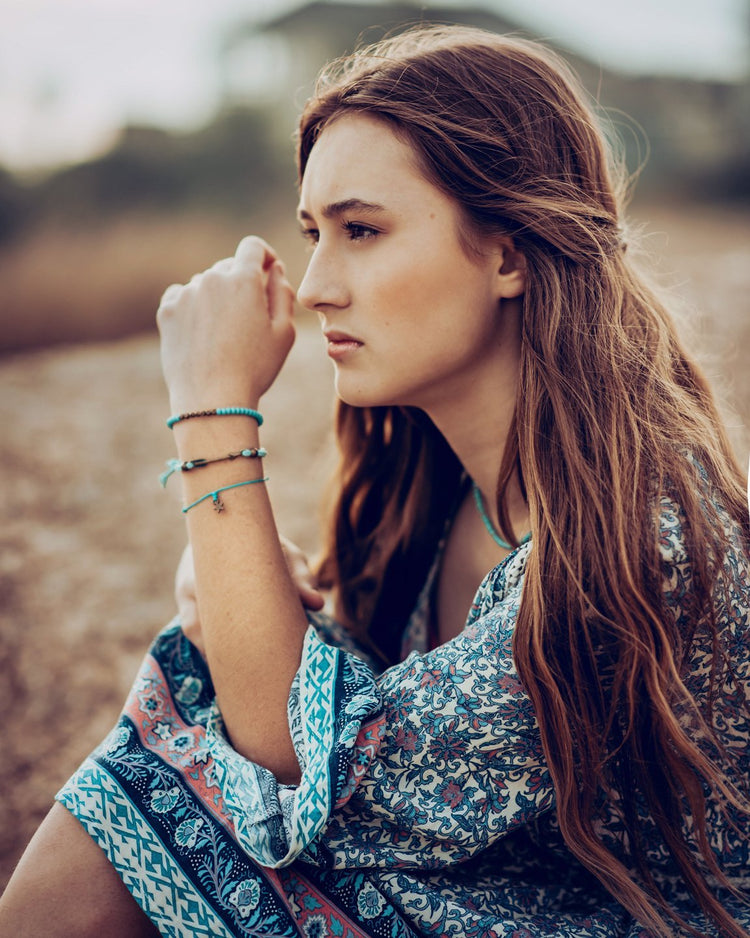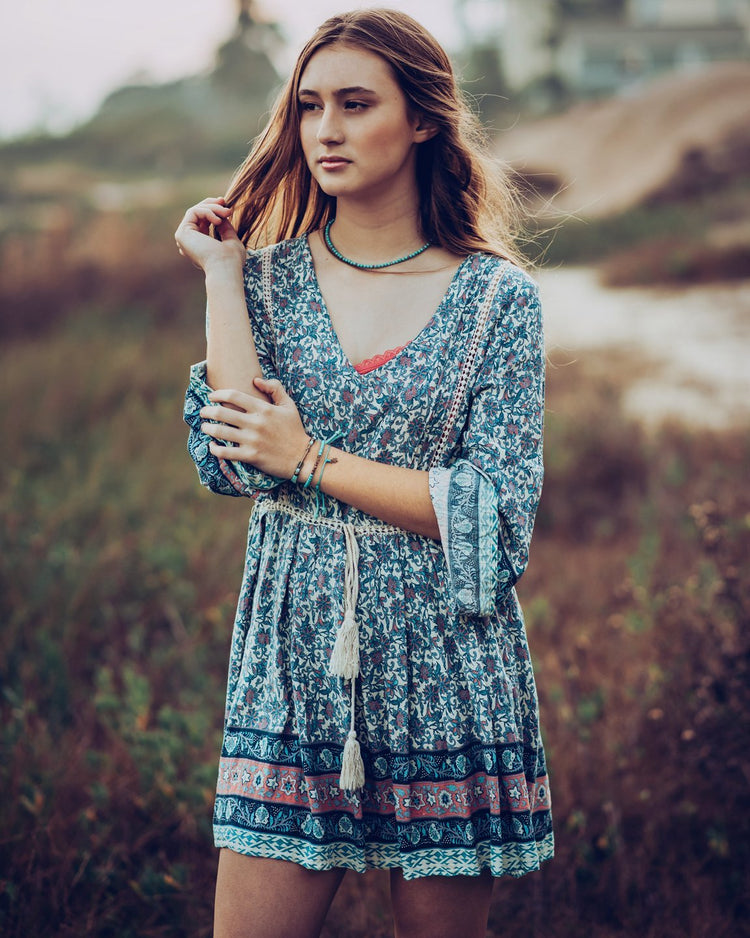 Product Details
The brass star wish bracelet on turquoise waxed cotton with adjustable sliding knots.
Wish bracelets are fabled to bring good luck to those who wear them. Legend has it that when the bracelet naturally wears out and is ready to fall off, your wish is ready to come true.
Part of the Shoreline beachy bracelet style pack.