plus // simple modern single strap leather bracelet with pewter plus sign slider
Hurry, only 1 item left in stock!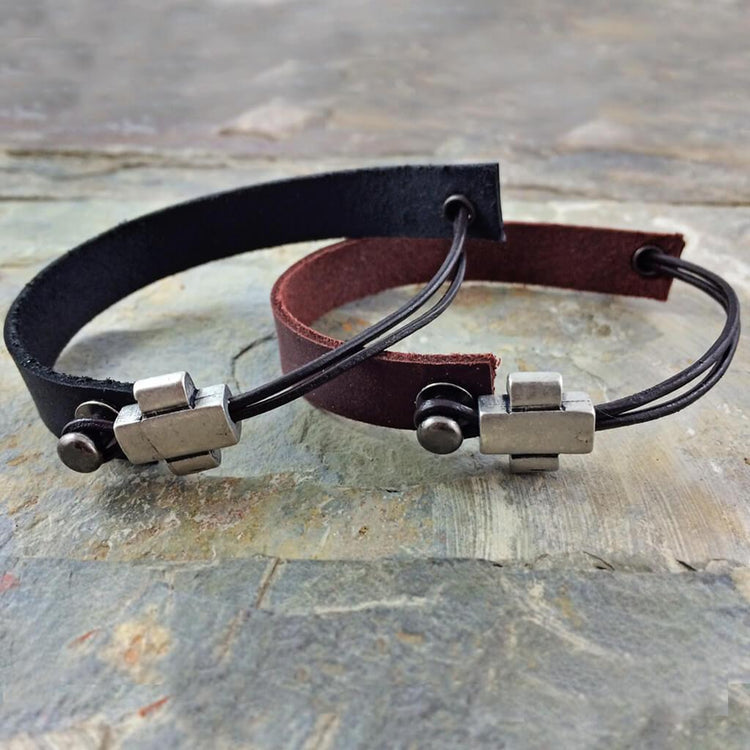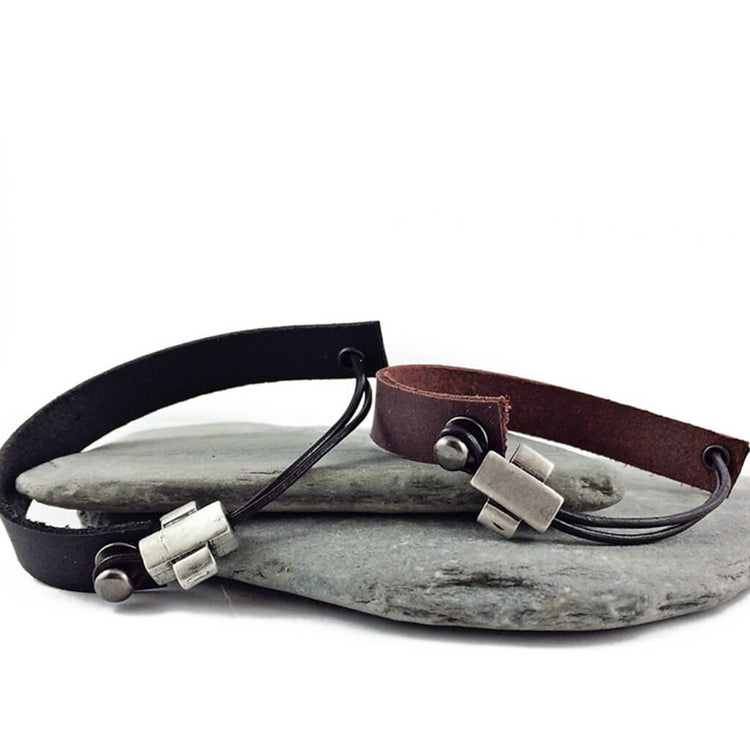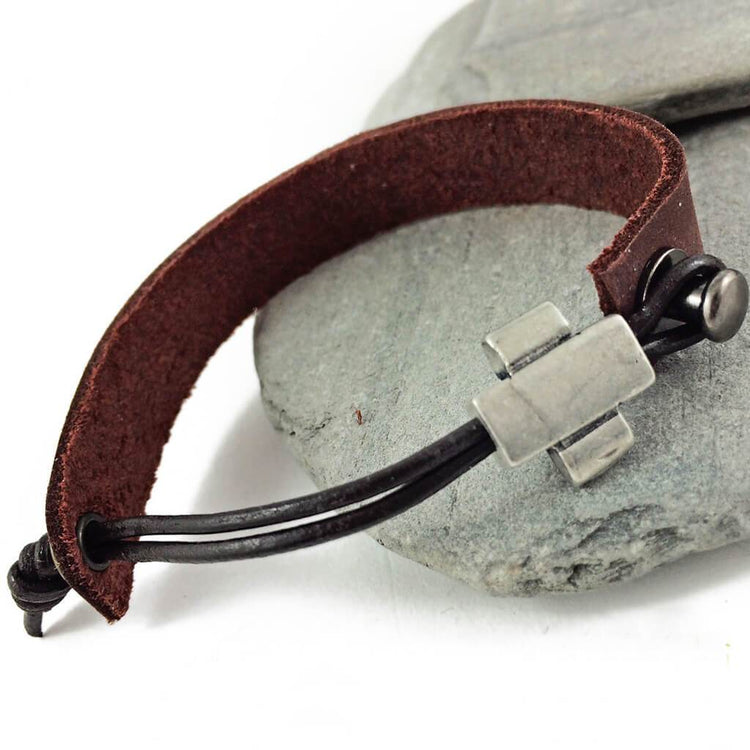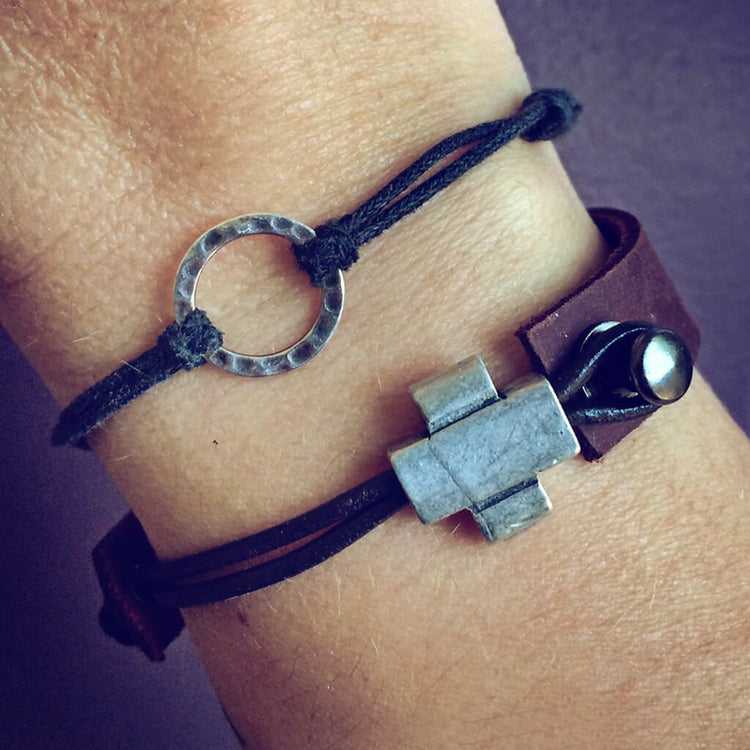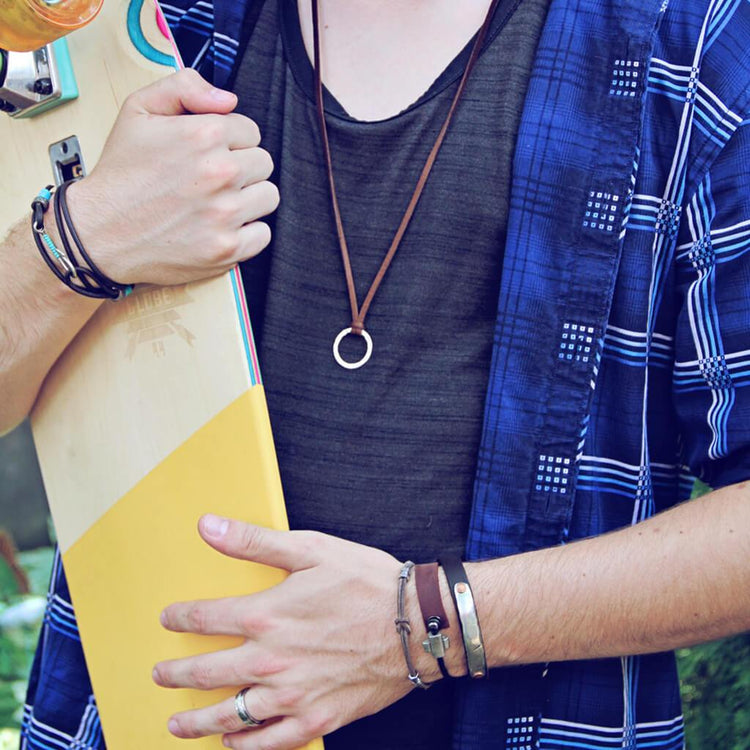 Product Details
"Out of clutter find simplicity."
~ Albert Einstein
A simple, modern, stylish unisex leather wrap bracelet - that looks great either on it's own, or with other bracelets (as shown in the last 2 images)
An edgy, rugged men's (or women's) simple leather bracelet that is perfect for a day in the city, or a night on the town.
It is made with 2 types of leather and a pewter sliding bead plus sign accent to tighten. 
The burgundy bracelet measures approx. 7-1/4"" in total length and will fit an approximately 6" - 6-1/2" wrist.
The black bracelet measures approx. 8" in total length and will fit an approximately 6-3/4" - 7" wrist.

Other sizes can be made available.

This bracelet design had been submitted for consideration for use on the television series "Supernatural".
Please note that this is for one bracelet only, your choice of either burgundy/brown or black. The other bracelets pictured in the last 3 photos are also available on this site.