siren's call // quartz crystal hair clip barrette
Hurry, only 1 item left in stock!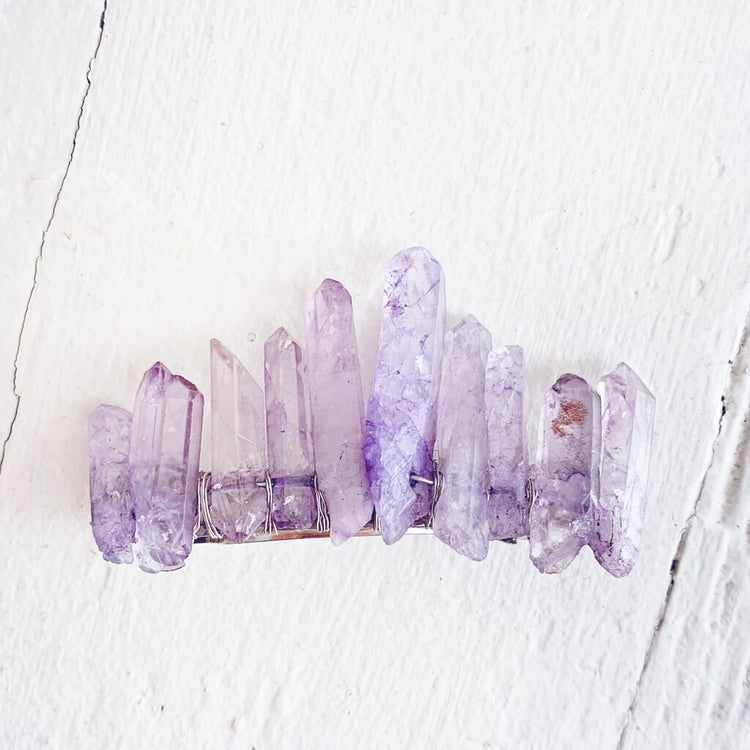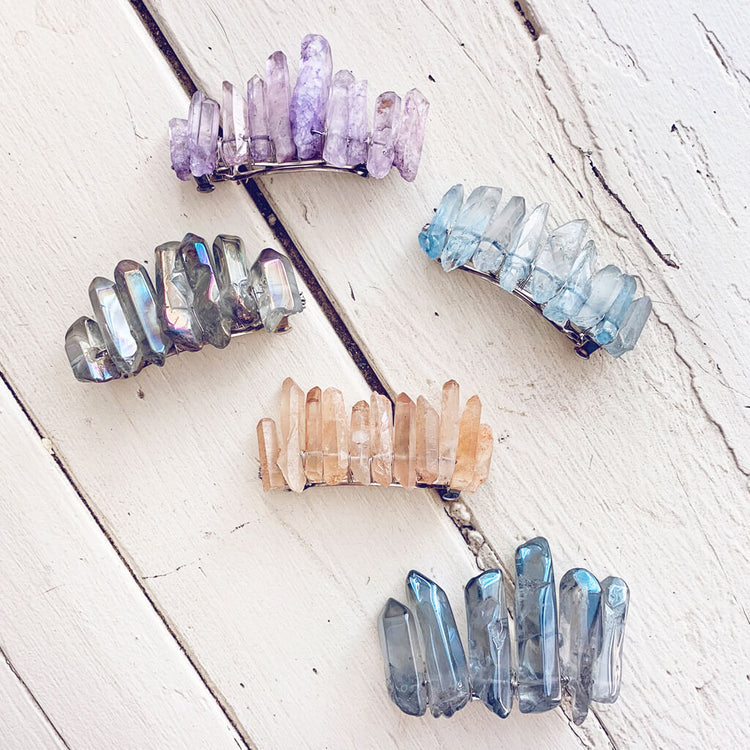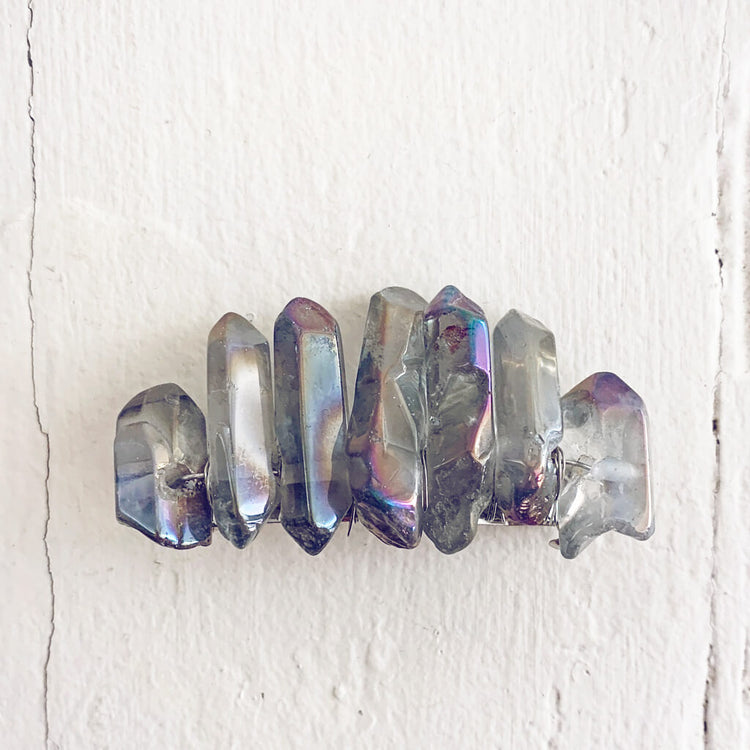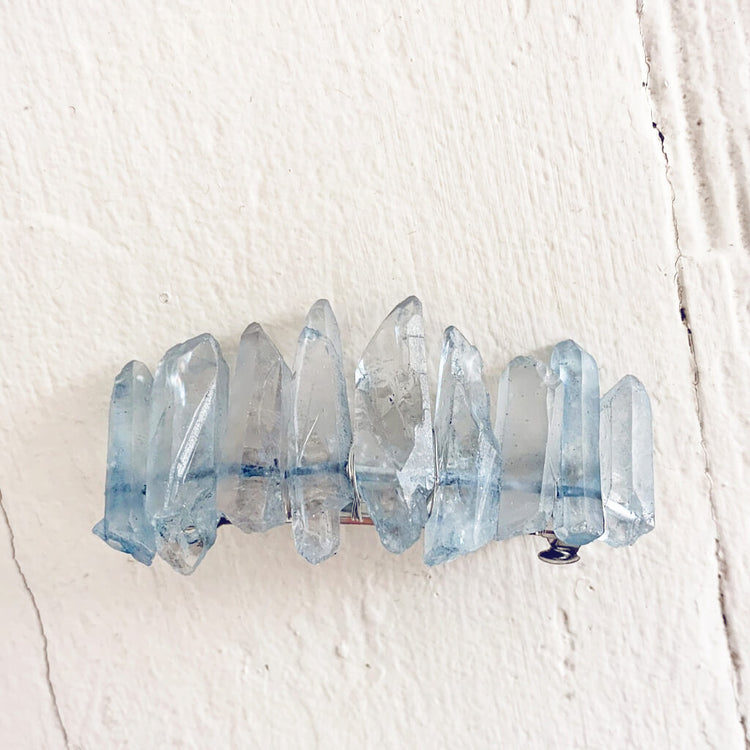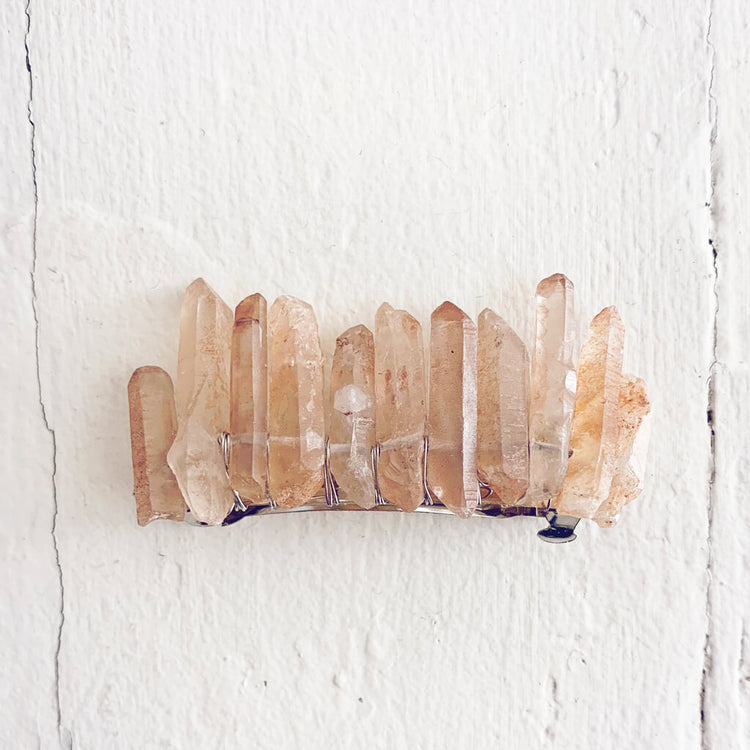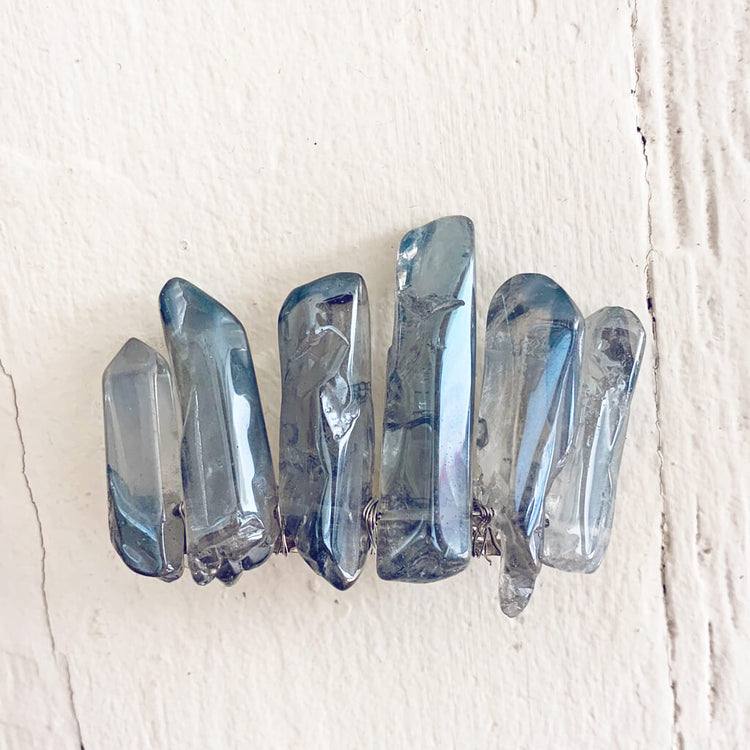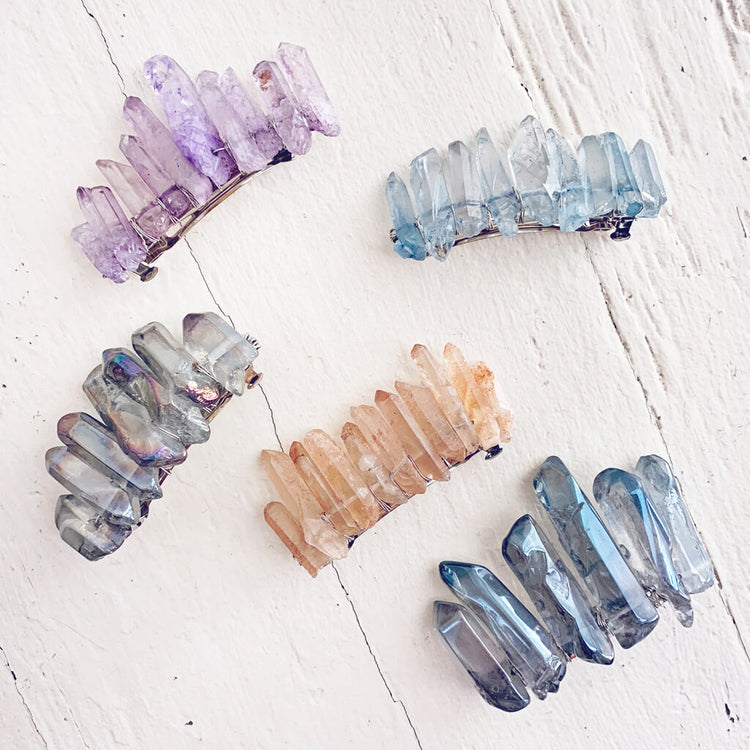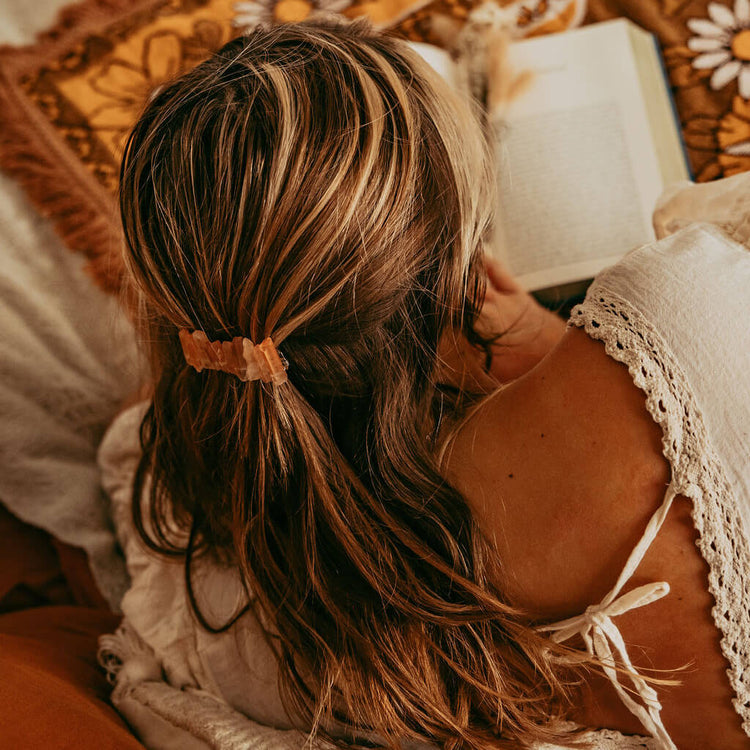 Product Details
For those dreaming of the ocean & longing for wild salt air - embrace your inner mermaid with a luminous quartz crystal hair clip. Made with shimmering iridescent quartz crystals - in your choice of colour - this hair barrette style is perfect for a day at the beach, a night on the town, or anything in between. The crystals are chosen with a variety of shapes & size in mind, making each piece truly one-of-a-kind. It secures in your hair with a metal french clip and is the perfect accessory for upping your bridal, party, festival, or rave style. Transcend the mundane aspects of life and immerse yourself creativity while looking radiant at the same time!
Approx. 2-1/2" (6.35cm) wide
Your choice of either peach, purple lustre, grey AB titanium, blue aura or aqua blue lustre quartz

Metal

French style pinch spring catch clip barrette



easy to wear
* last 2 photos - 
model: Bailey
📷: Naomi Clarke Photography