soluna / sun, crescent moon & star beaded choker wrap bracelet
Hurry, only 1 item left in stock!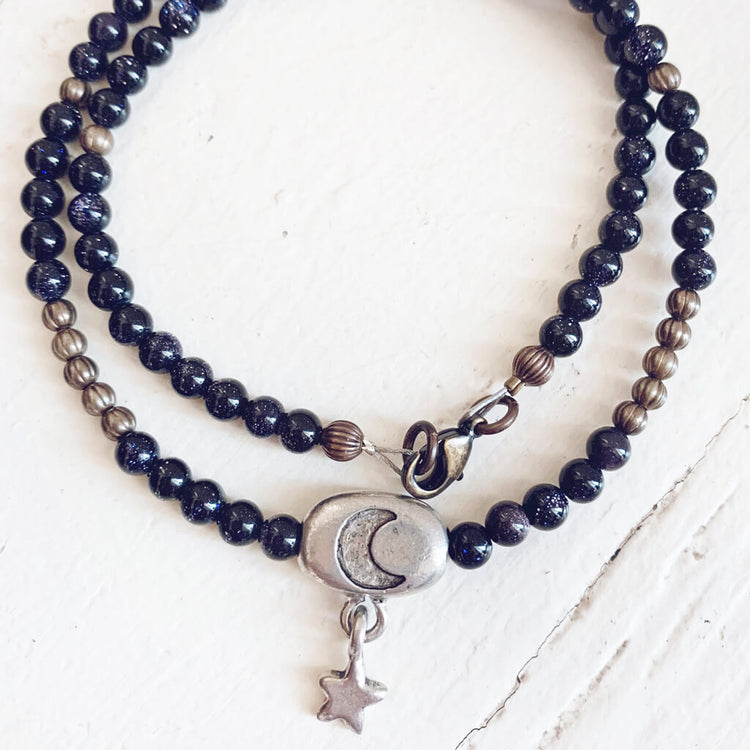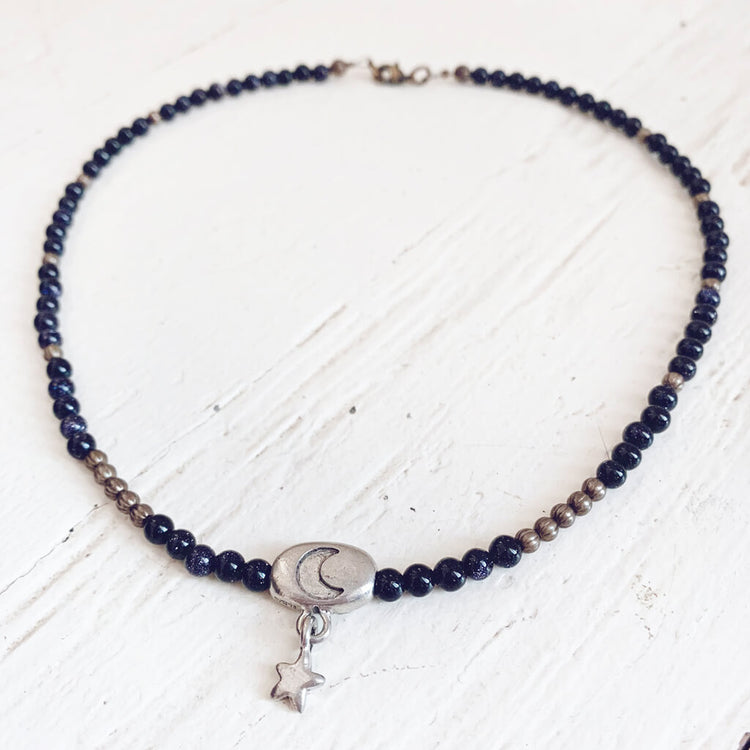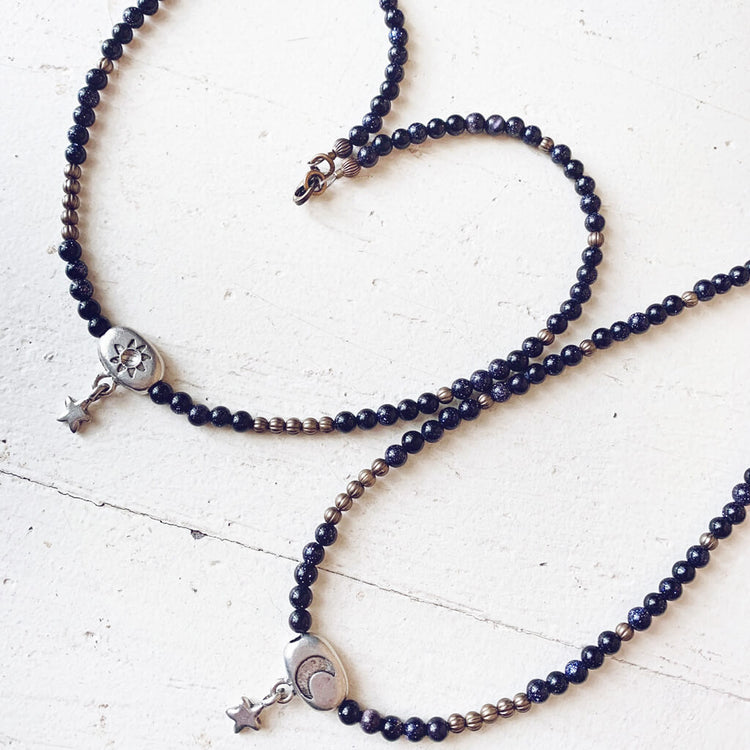 Product Details
Named for the spanish words for sun (sol) and moon (luna), this combined double sided pendant choker offers the choice of which to wear depending on your mood! Feeling light and bright - opt for the sun side. Feeling more dark & mysterious - go for the moon side, or, wear the sun by day and switch over to the crescent moon at night - it's entirely up to you! Made with galactic flecked dark blue sand stone and natural brass beads, this choker necklace can also be worn wrapped twice around the wrist as a bracelet! Combine the sun (symbolizing firmness, strength and power) and the moon (representing calmness, beauty, nurturing) together for one stellar look!
double sided pendant - with sun on one side & crescent moon on the other
measures approx. 14-3/4" (37.47 cm) in total length
natural brass lobster clasp for easy closure
can be worn either as a choker necklace, or wrap bracelet