stitched // steampunk natural brass sewn heart necklace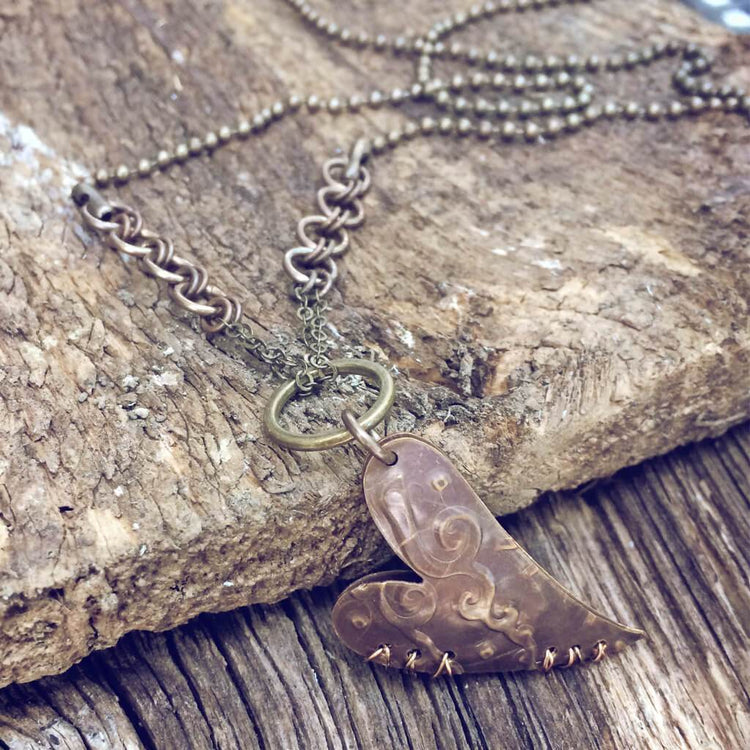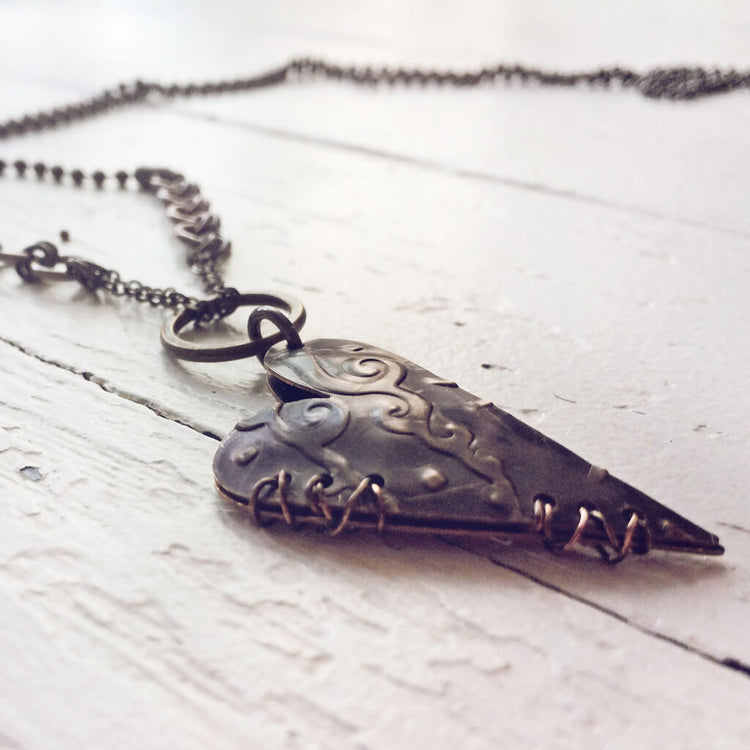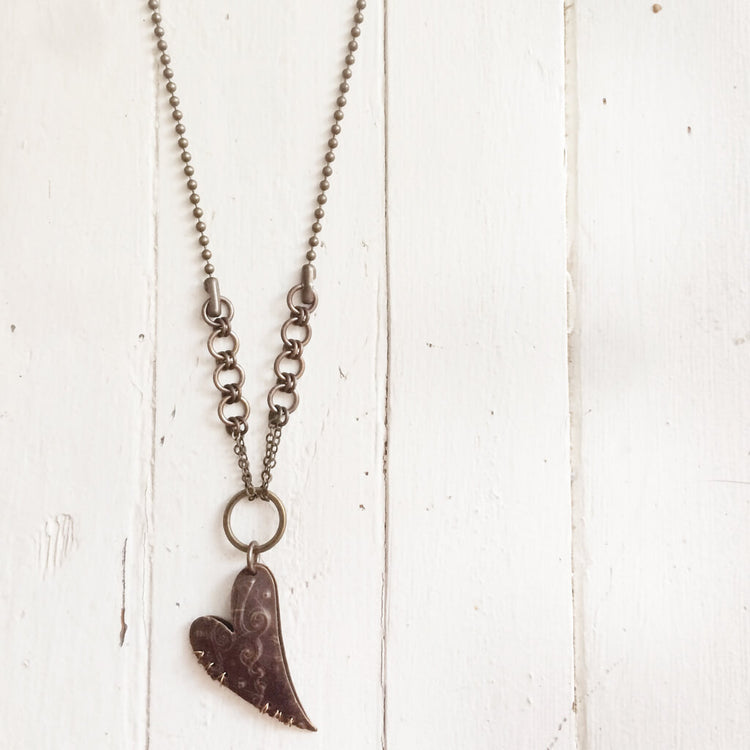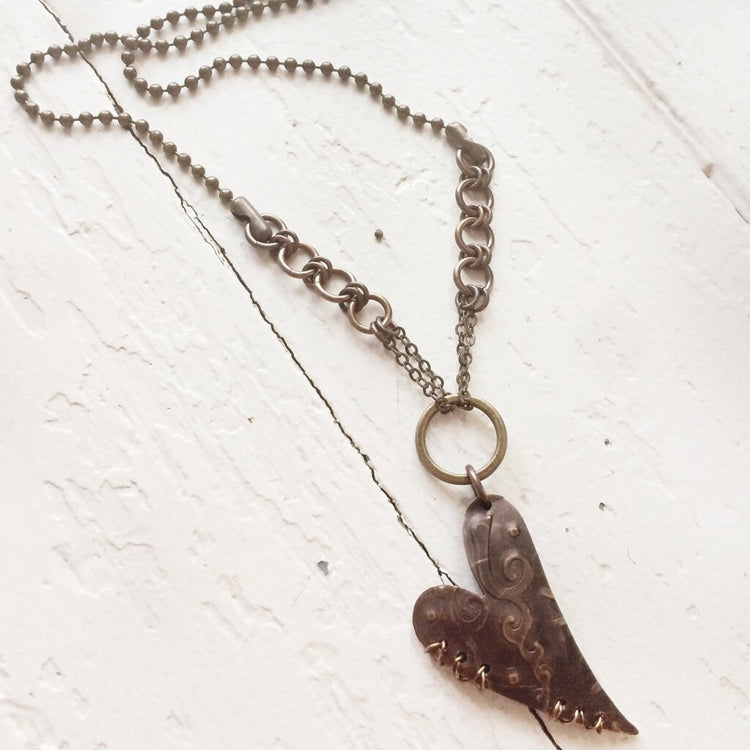 Product Details
This rustic embossed Stitched steampunk heart necklace features all natural brass components and consists of two hearts (the top one of which is embossed), hand sewn together with brass wire to create a strong dimensional metal pendant with an industrial feel. An artisan handmade piece by peacock and lime.

The pendant then hangs from a large flattened ring, and a brass chain of varying different styles.

The length of the chain is approximately 30", and can easily slip over the head.
The ring & heart pendant is approximately 2-1/4" long.

Stitched up hearts are stronger.
Allow for this to be a piece - Representing strength ...