sunburst // mini journal blank book pendant necklace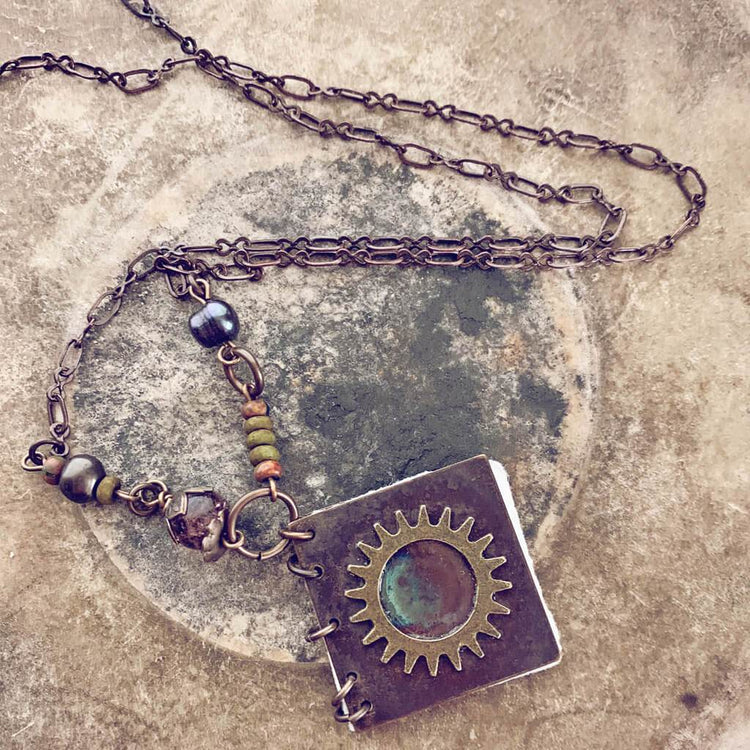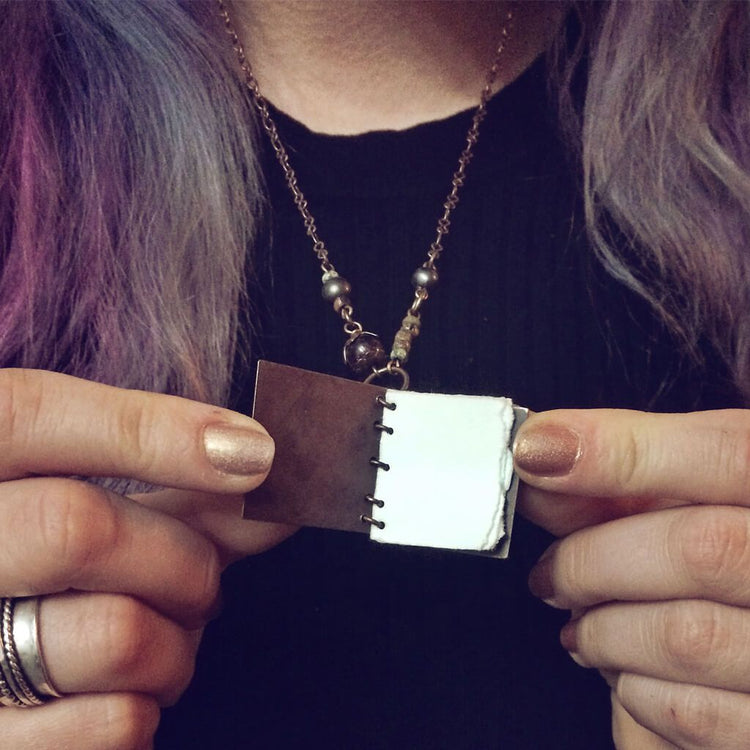 Product Details
"There is something delicious about writing the first words of a story. You never quite know where they'll take you." 
~ Beatrix Potter

This little journal booklet necklace not only makes a truly one of kind statement, it also contains blank pages for you to write your own mini story, manuscript or secret message.

The cover of this little book is flame kissed natural brass, with a brass spoke/gear, and it contains 3 blank pages of a vintage-like paper. The pendant hangs from a copper chain adorned with various czech glass beads and cultured pearl beads. 

The length of the chain is approximately 22", and incorporates a little copper clasp for easy opening.
The tiny book pendant is approximately 1-1/4" square.


A perfect way to carry your secret thoughts and wishes with you wherever you go!


* Please note: due to the nature of handmade ... the book cover markings may differ slightly than as shown. Each journal booklet is individually flame kissed and made by hand and is therefore unique ... no two are ever exactly alike.