free bird // swallow and flame kissed copper moon choker necklace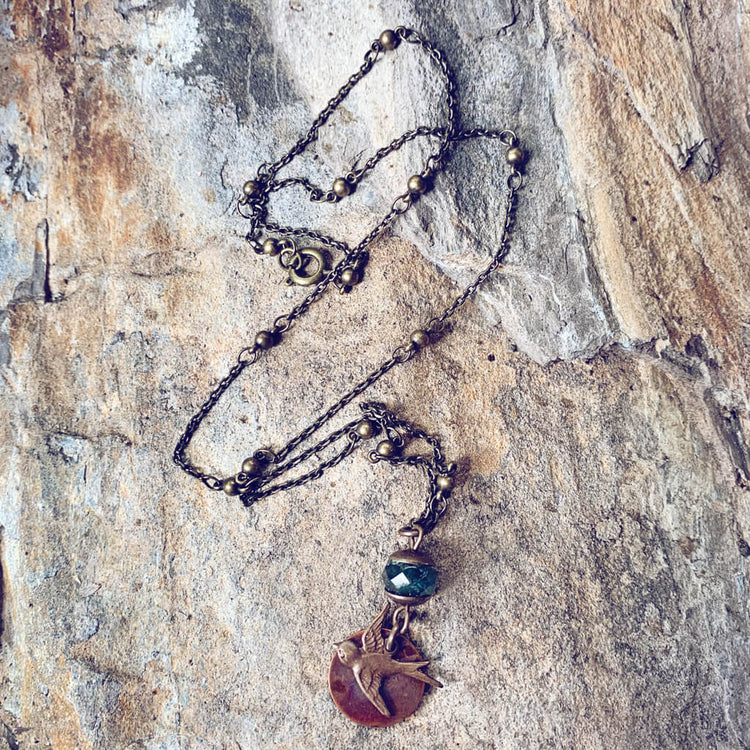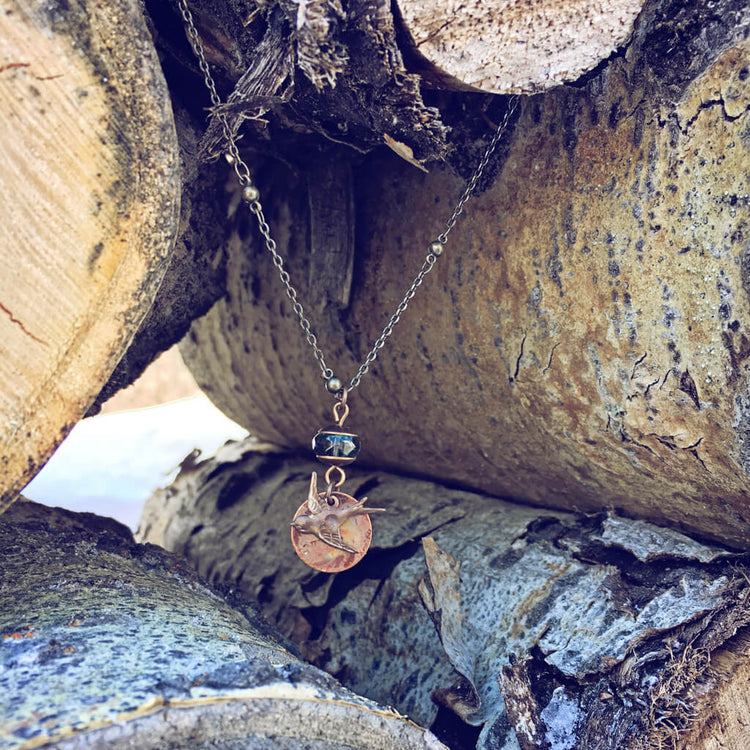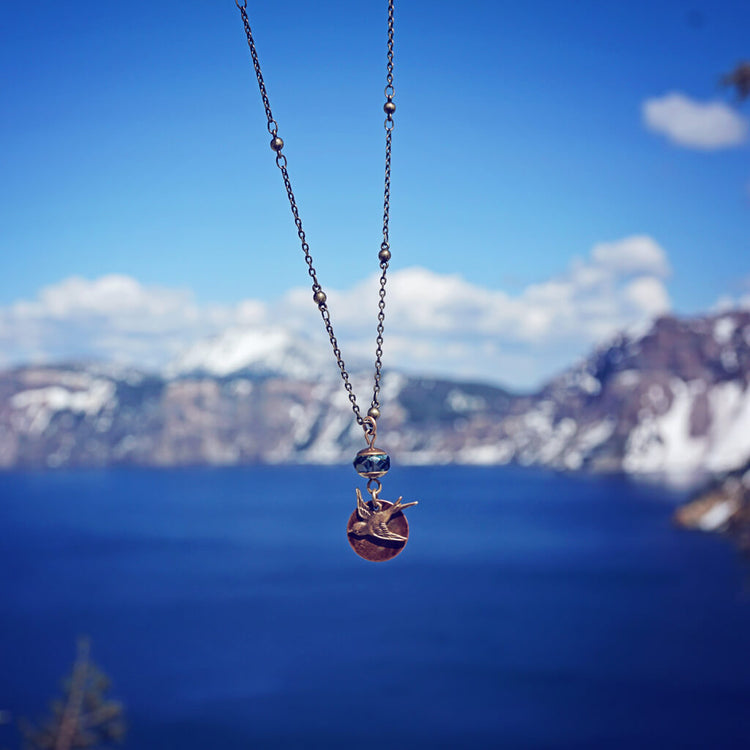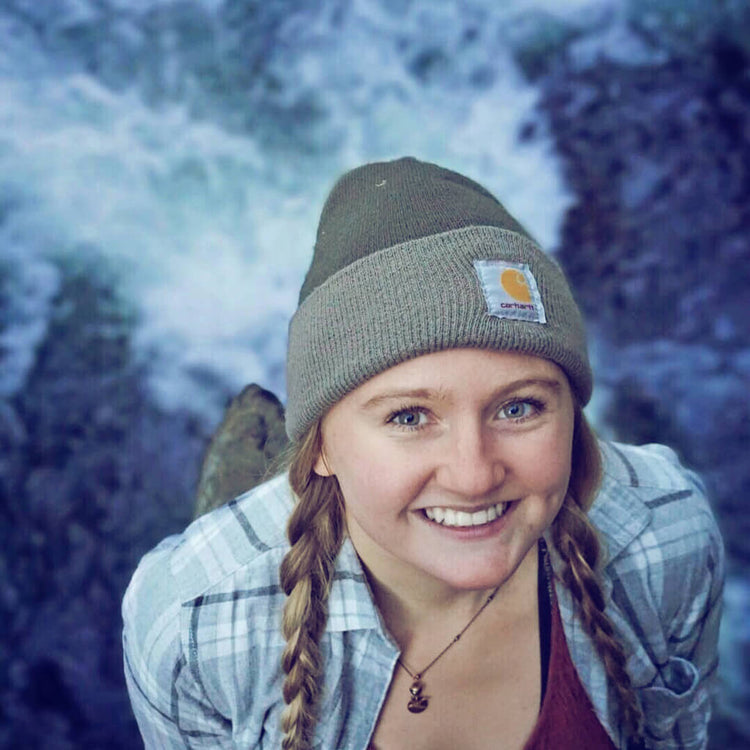 Product Details
Free as a bird, and this bird you cannot change. This flame-kissed copper moon tag features a natural brass swallow taking flight. The inspiration for this handmade creation is a famous quote by Rumi: "You have escaped the cage. Your wings are stretched out. Now fly." Set yourself free and let your style soar. This beautiful bird charm features a dark blue/black Czech glass bead as a symbol of the night sky. The pretty antiqued brass chain features round beads interspersed along the way to symbolize little planets, and the entire creation is a symbol of your free-spirited journey wherever you go. As it is handmade, each necklace created becomes a complete original due to markings from the flames on the copper tag, making it completely your own.
Chain measures approx. 20" (50.8 cm) in length with a 1" (2.5 cm) bead, disc and bird pendant
Round spring clasp for easy opening
Designed to hang just below the base of the neck where it can easily be seen and admired.
 Designed for the free spirited - as a symbol that your journey knows no bounds.
* last 3 photos - 
📷: Emily