synchronicity // copper electroformed quartz crystal pendant necklace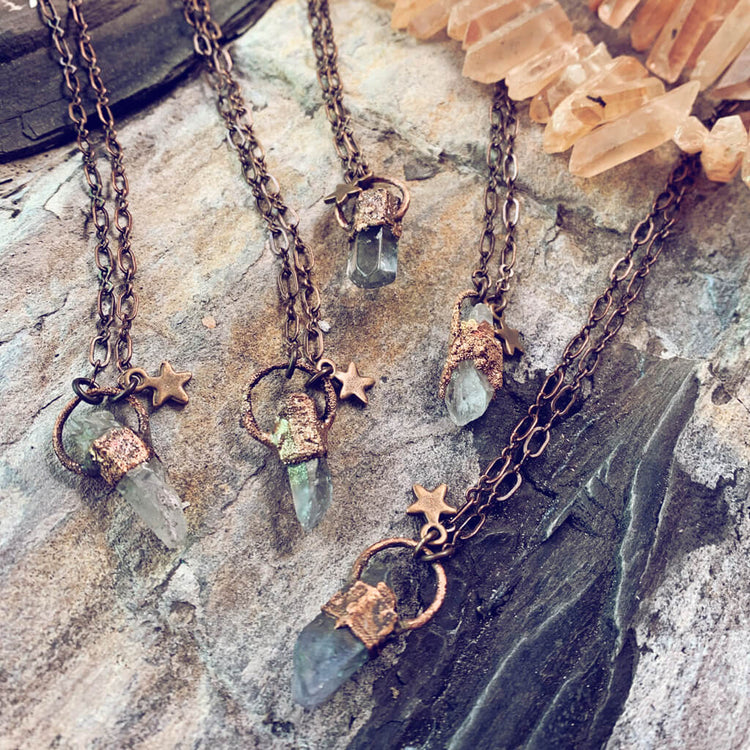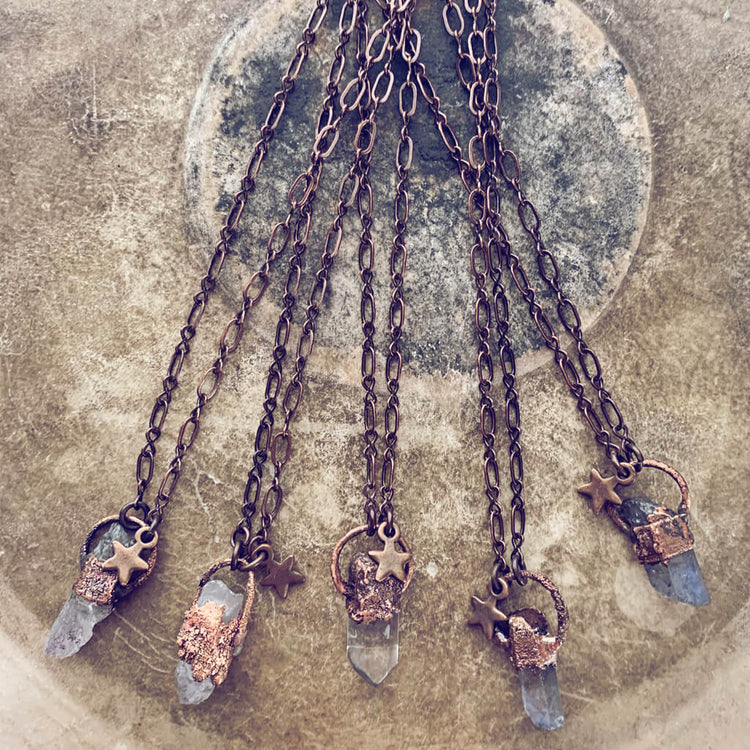 Product Details
Connecting with Mother Nature is a healing experience that keeps you grounded and feeling whole. While stopping every day to meditate isn't something that many people can fit into their busy schedules, you can keep a piece of nature with you at all times to ground and center you with this copper electroformed quartz crystal pendant necklace. Each necklace features a raw, natural piece of quartz crystal, which has been electroformed with copper and is supported by copper plated components to help the energy of the crystal better conduct and flow. Finishing off the look of the necklace is a cute little star charm for added detail. The 25" (63.5 cm) chain is sized to slip over the head, making this necklace easy to put on and take off.
pendant measures approx. 1" (25mm) long from the top of the ring to the bottom of the crystal point and is adorned with a tiny star charm

the copper plated chain length measures approx. 25" (63.5cm) - it does not have a clasp

your choice of either lavender blue or clear quartz pendant
Electroforming is a slow, intricate process where copper particles are deposited onto another object using a low voltage electrical charge. The intended piece is painted with a conductive medium and suspended in an electrolytic solution for between 12 - 24 hours allowing the copper ions to coat a thick layer onto the original piece. It is then removed from the solution, polished, can have a patina applied and then sealed.

The results are beautiful, organic and unique to each piece. No two pieces will ever be identical even if created under the exact same conditions at the same time.