daisy // teeny tiny sterling silver daisy flower sleeper earrings⁣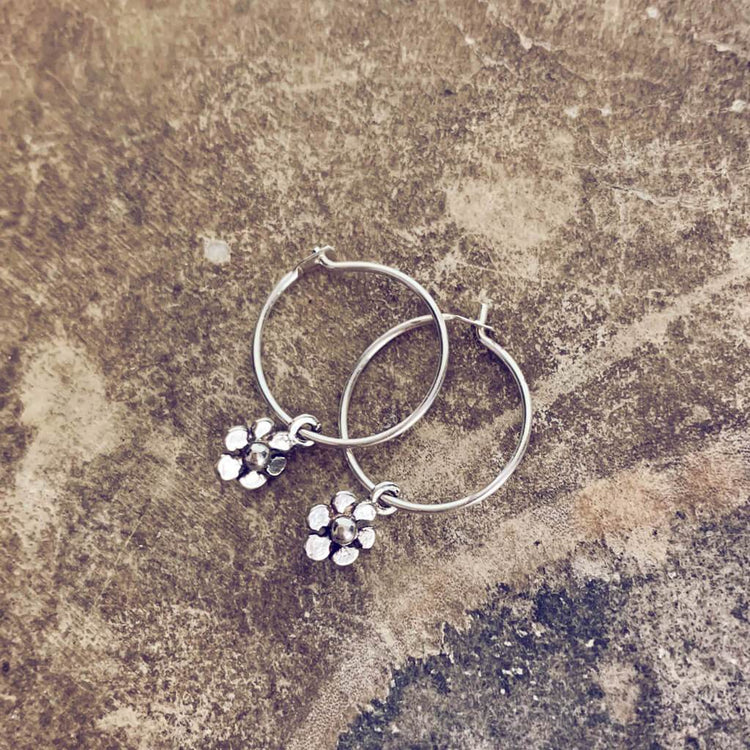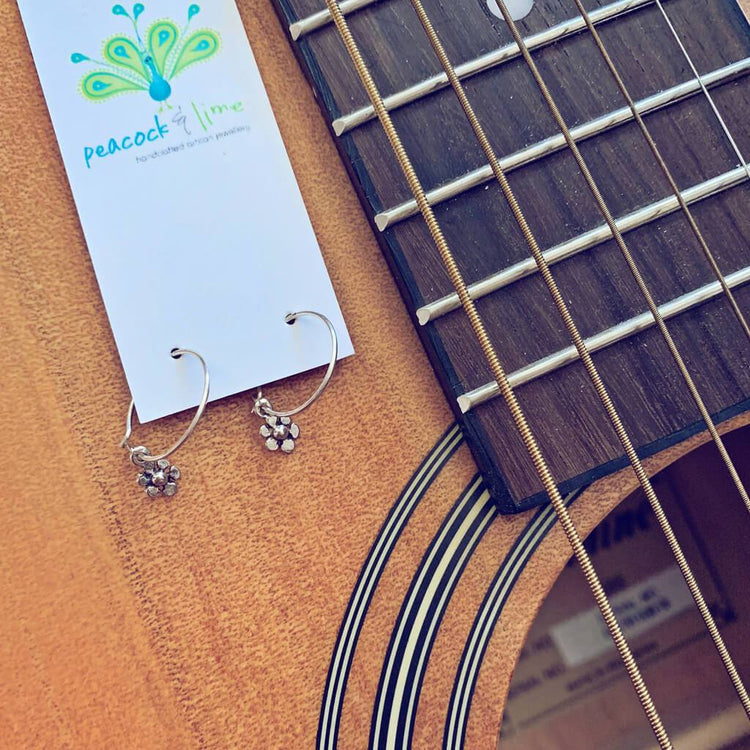 Product Details
Limited edition sterling silver sleepers featuring itty bitty sterling silver daisy flower charms on tiny hoop earrings.
- a sweet, simple design that makes them perfect for everyday wear! 

These earrings measure approx. 14mm (a little over 1/2") in diametre.
"It is impossible to look upon the face of a daisy and not think back to childhood adventures in fields dotted with flowers. Nearly universally the meaning of daisy ties to these thoughts - innocence & youth. They also represent modesty and the simple beauties in life that sometimes go overlooked and underappreciated." ~  BuildingBeautifulSouls.com
DID YOU KNOW…
The typical daisy is made up of many flowers of two types – tiny disc florets in the centre surrounded by a ring of ray florets which look like the petals. There may be dozens or even hundreds of flowers in each head.